Scoop: Biden advisers debate Stacey Abrams as out-of-the-gate VP choice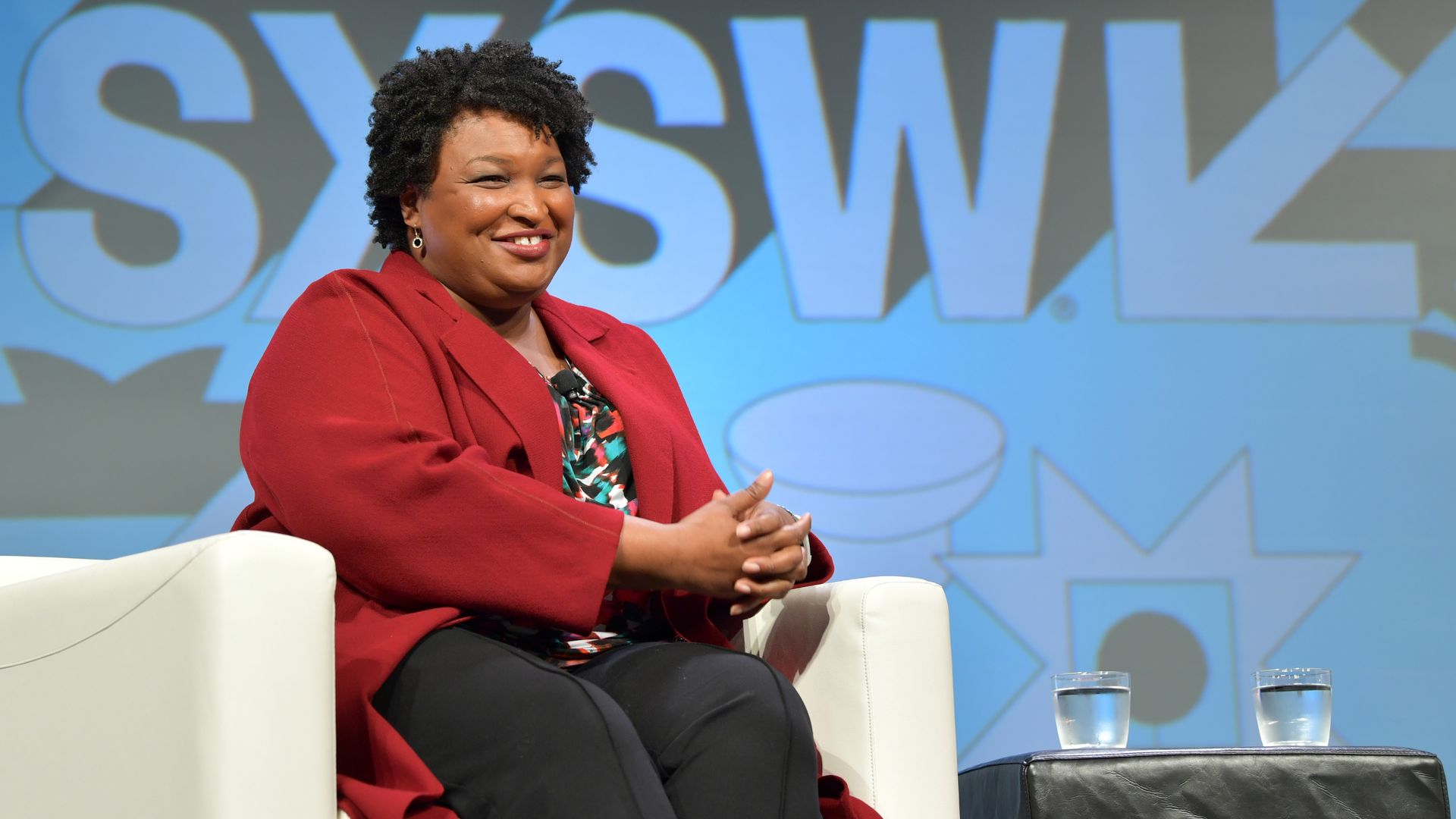 Close advisers to former Vice President Joe Biden are debating the idea of packaging his presidential campaign announcement with a pledge to choose Stacey Abrams as his vice president.
Why it matters: The popular Georgia Democrat, who at age 45 is 31 years younger than Biden, would bring diversity and excitement to the ticket — showing voters, in the words of a close source, that Biden "isn't just another old white guy."
But the decision poses considerable risk, and some advisers are flatly opposed. Some have pointed out that in a Democratic debate, he could be asked why no one on the stage would be a worthy running mate.
Advisers also know that the move would be perceived as a gimmick.
Biden's position on the issue couldn't be learned — we were just told about the advisers' debate.
Biden has discussed selecting a running mate early, a move that one senior Democrat said could hurt him by feeding "an air of inevitability," CNN reported.
Biden's office declined to comment.
Abrams met Biden in Washington last week to discuss her next political steps, the Atlanta Journal-Constitution reported.
Biden requested the lunchtime meeting, per AP.
Abrams narrowly lost her race for Georgia governor last November, but has remained a political star:
She delivered Democrats' response to President Trump's State of the Union address in January, and she has been mentioned as a possible candidate for U.S. Senate.
The big picture: The debate shows some lack of confidence among the Biden team about withstanding attacks for being out of step with the times, and for past positions that are now unpopular in the party.
The Rev. Al Sharpton, who stays in close touch with the 2020 race, told me the Abrams move could help Biden by mitigating objections to his treatment of Anita Hill during Justice Clarence Thomas' confirmation.
Presidential historian Michael Beschloss, author of "Presidents of War," said that no successful modern non-incumbent presidential candidate has ever announced a VP choice long before the primary process.
"If Biden were to name his running mate long in advance of the Milwaukee convention, it might be very good politics," Beschloss told me. "It also might ultimately provide good government. Voters in the primary process deserve to know as much as possible about the future they are opting for."
Go deeper:
Go deeper