Trump: Electoral college "far better for the USA" than popular vote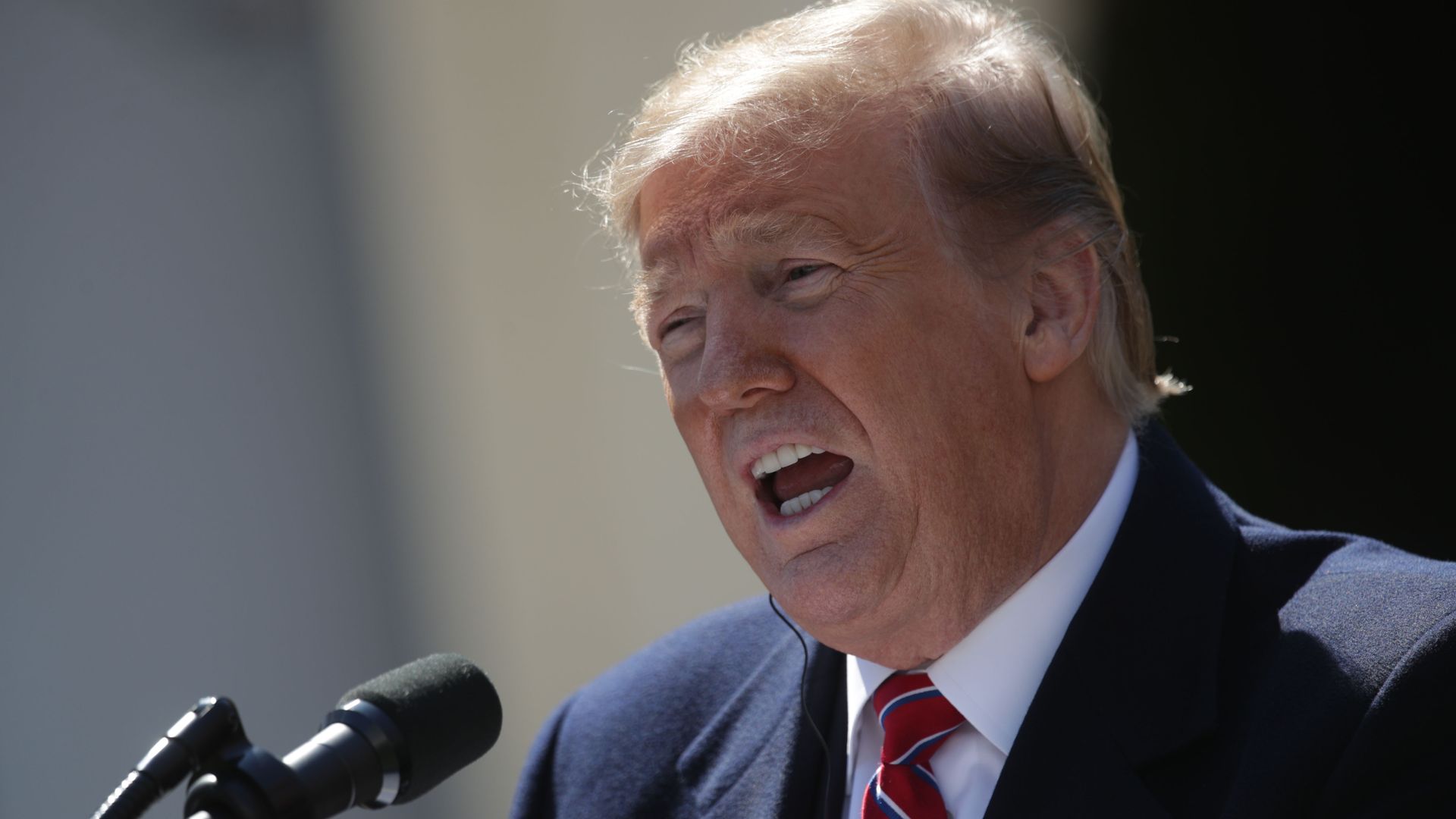 President Trump on Tuesday night defended electoral college after Democratic calls for reform intensified this week, saying popular vote campaigns were much easier.
What he's saying: "The brilliance of the Electoral College is that you must go to many States to win," Trump said in a tweet. "With the Popular Vote, you go to just the large States - the Cities would end up running the Country. Smaller States & the entire Midwest would end up losing all power — & we can't let that happen. "
Between the lines: Democratic presidential candidate Hillary Clinton won the popular vote in 2016, but Trump became president after winning 304 electoral votes to Clinton's 227. In a 2012 tweet, Trump called electoral college a "disaster for a democracy." On Tuesday, he said he now realized electoral college is "far better for the U.S.A."
The big picture: Washington, D.C., and 12 states now want to overhaul the electoral college system.
Go deeper