Trump meets his tropical twin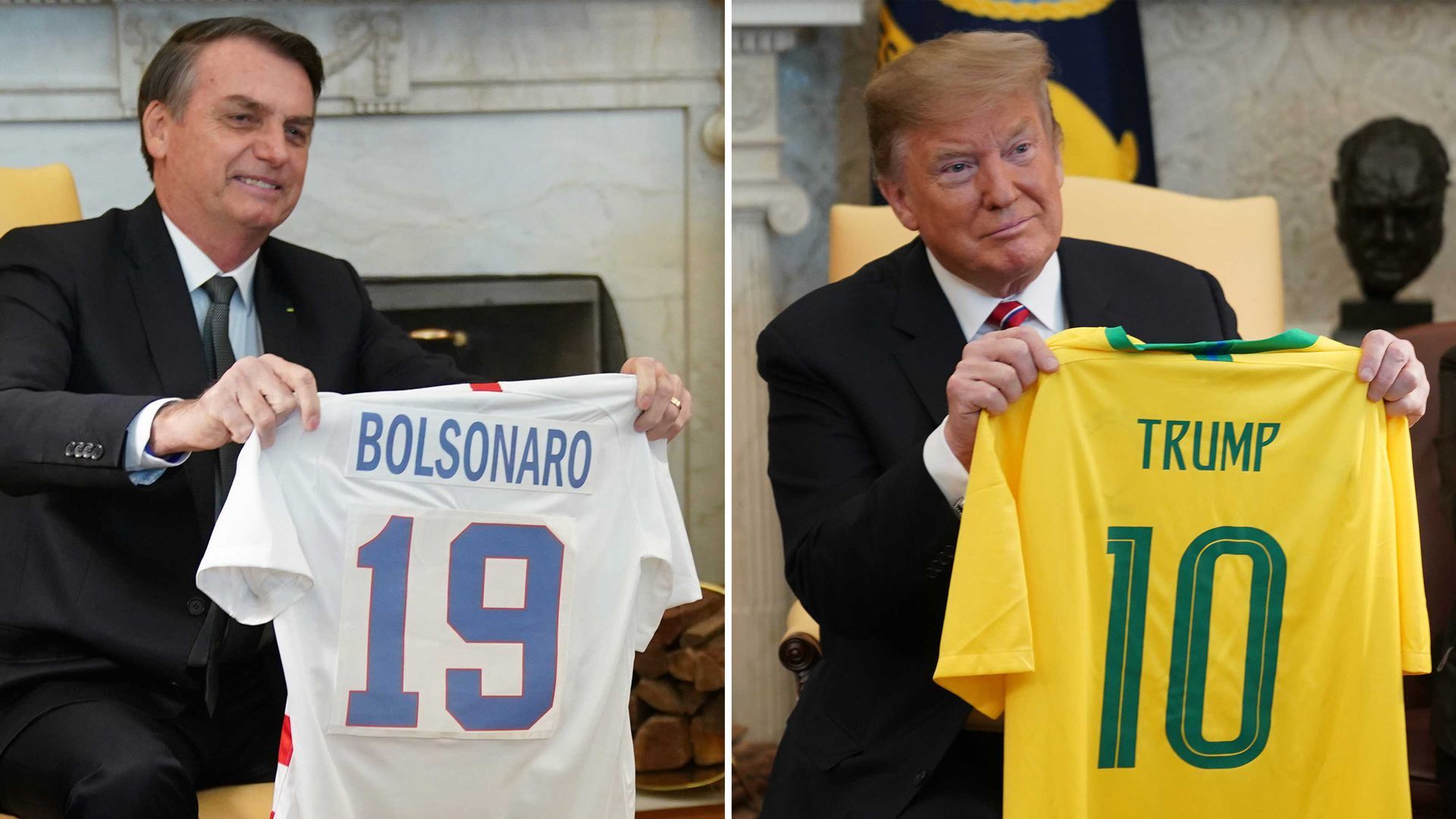 Brazilian President Jair Bolsonaro won with a pro-American campaign that emulated President Trump, and the bromance was consummated yesterday with a White House visit that included a joint news conference.
The big picture: Top administration officials contend the rush to embrace Bolsonaro isn't all about matching personalities. They say it's about increasing trade — ideally at China's expense — and confronting adversaries like Cuba and Venezuela.
What's happening: A senior administration official told reporters that Trump started keeping an eye on Bolsonaro early on after hearing him referred to as the "Trump of the Tropics," Axios World editor David Lawler tells me.
The extent to which Bolsonaro has embraced the right fringe of Trumpworld is interesting, Jonathan Swan points out.
Is there another major world leader who would dine with Steve Bannon two nights before meeting Trump?
Be smart ... Bolsonaro's rhetoric has offended even more people than Trump's has: He's wildly homophobic and misogynistic.
Go deeper: Jair Bolsonaro dodges questions on his sexist, homophobic history
Go deeper