Cities are experimenting with ways to reduce traffic ahead of AVs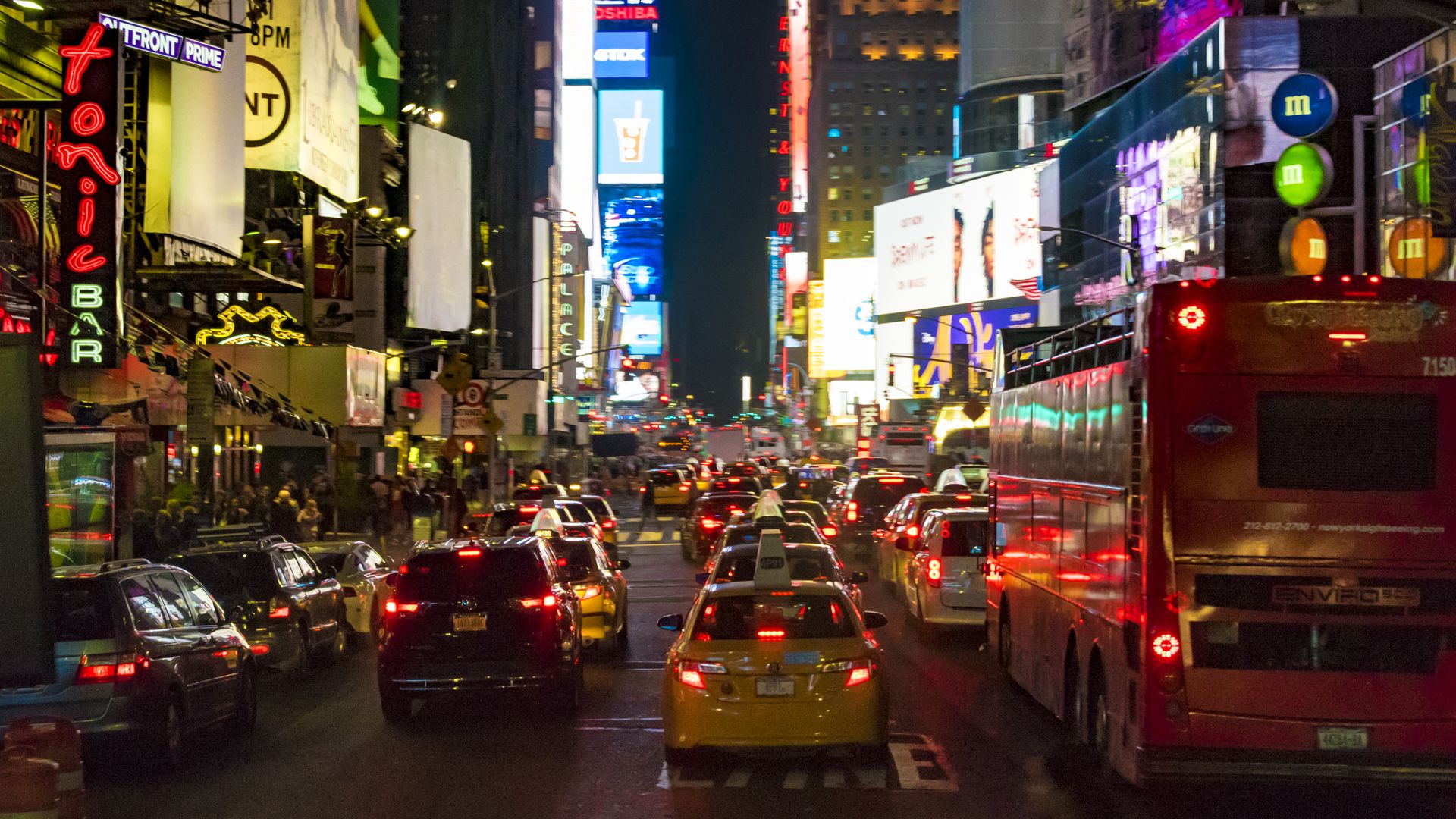 Cities are adopting tolling and closed-loop shuttle buses to mitigate traffic, to integrate AVs into public transit, and to prepare for the possibility that AVs used in ride-hailing could exacerbate urban congestion.
The big picture: Reducing congestion in densely populated, trafficked metro areas will require distributing people more strategically across transit options and routes.
What's happening:
New York City recently announced a plan to charge a toll on vehicles entering Manhattan south of 61st Street. The revenue would be used to improve transit services in the city, in particular the city's 100-year-old subway system.
San Francisco's Treasure Island, a former Naval Air Station in San Francisco Bay, is the site of an expansive new development that includes 8,000 new residential units. Transportation plans include tolling and an autonomous circulator shuttle around the island that connects to public transit.
Jacksonville, Florida, has plans for a fleet of autonomous circulator buses to connect the city's downtown and surrounding neighborhoods. Ideally, these buses will eliminate the need for people to drive or hail AVs for short trips downtown, minimizing congestion.
What we're watching: Two tools for managing traffic could be especially helpful when AVs are eventually deployed, and could complement existing efforts.
Congestion pricing, as New York has proposed, uses tolling to dissuade vehicles from entering certain districts during select hours. In London, Singapore and Stockholm, electronic mechanisms mounted above roads and highways collect fees as cars approach the center of the city.
Tolling AVs could encourage shared rides and reliance on other transit options, which would keep congestion in check. It could also serve to replace funds from fuel taxes, which won't apply to electrically powered AVs.
Optimization software can distribute vehicles across various routes, like Waze does today, to help alleviate congestion.
It could also minimize the frequency of passenger-less trips that ride-hailing AVs must make to pick up new passengers.
The bottom line: Cities will need to take multiple approaches to addressing congestion and encouraging new transportation patterns in advance of AVs. The cities starting to experiment now will likely be best positioned to adapt.
Jim Barbaresso is SVP of intelligent transportation systems at HNTB, an infrastructure advisory firm.
Go deeper