How to fix that shared car smell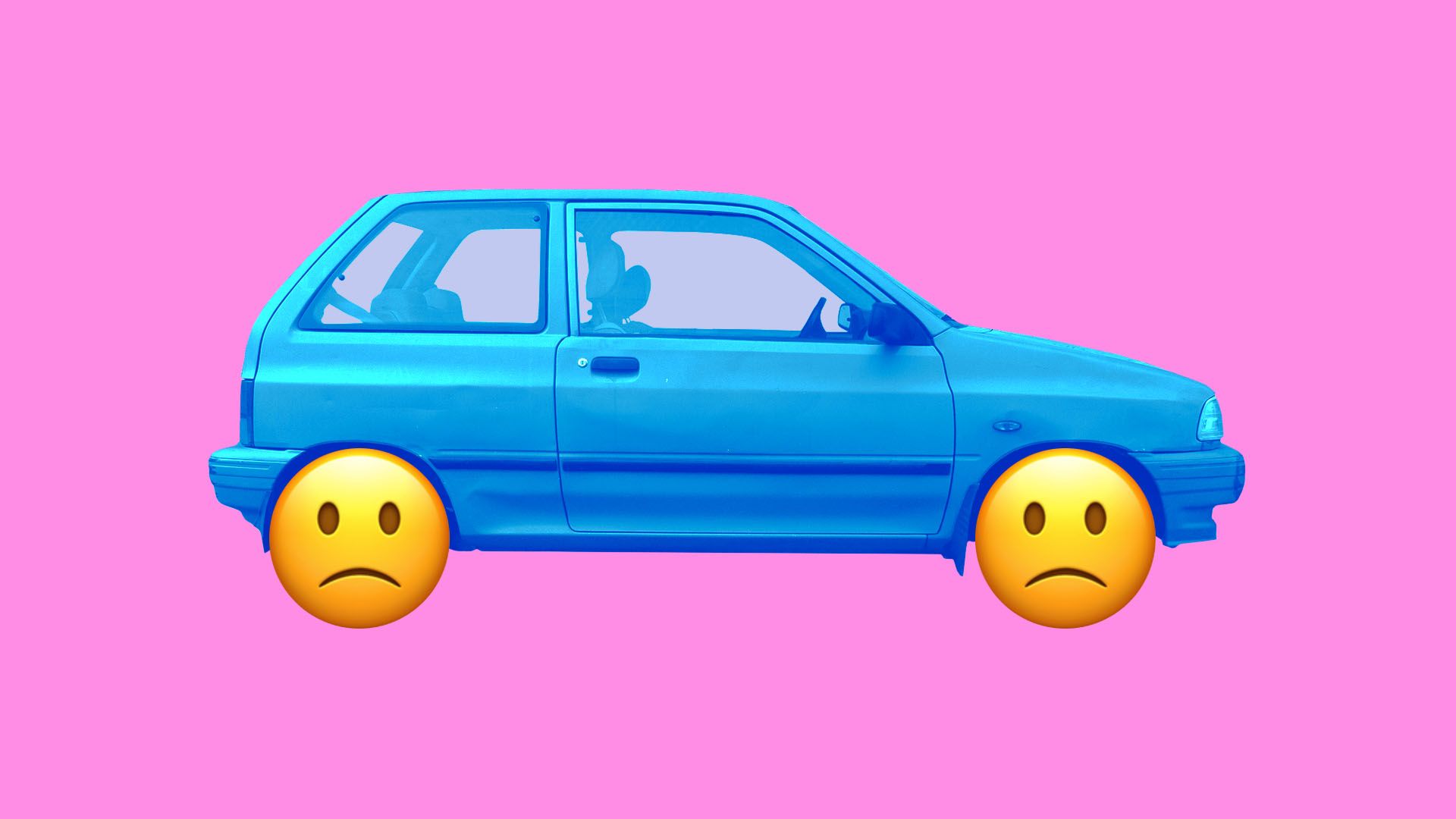 Nobody wants to ride in a dirty, smelly car — especially a shared robotaxi where there is no human driver to clean it up. Luckily, autonomous vehicles might be outfitted with olfaction sensors to help sniff out problems quickly.
What's happening: Denso, one of the world's largest auto suppliers, is teaming up with France's Aryballe Technologies, which develops bio-inspired "digital nose" sensors for multiple industries, as founding members of a new Digital Olfaction Automotive Consortium.
The consortium will establish standards for odor measurement in AVs and create a reference database for smells that includes everything from cigarettes to fuel leaks.
Why it matters: When drivers give up their personal cars and instead become passengers in unmanned AVs, their ride experience could be determined, in part, by whether fleet operators are properly maintaining those cars.
Humans can sense an average of 1 trillion odors, according to the journal Science, so cataloguing them in a database could take some time.
My thought bubble: I'm guessing nobody wants to smell any of those trillion odors in an autonomous vehicle.
Go deeper: Trump hates "crazy" driverless cars
Go deeper