Little return for food delivery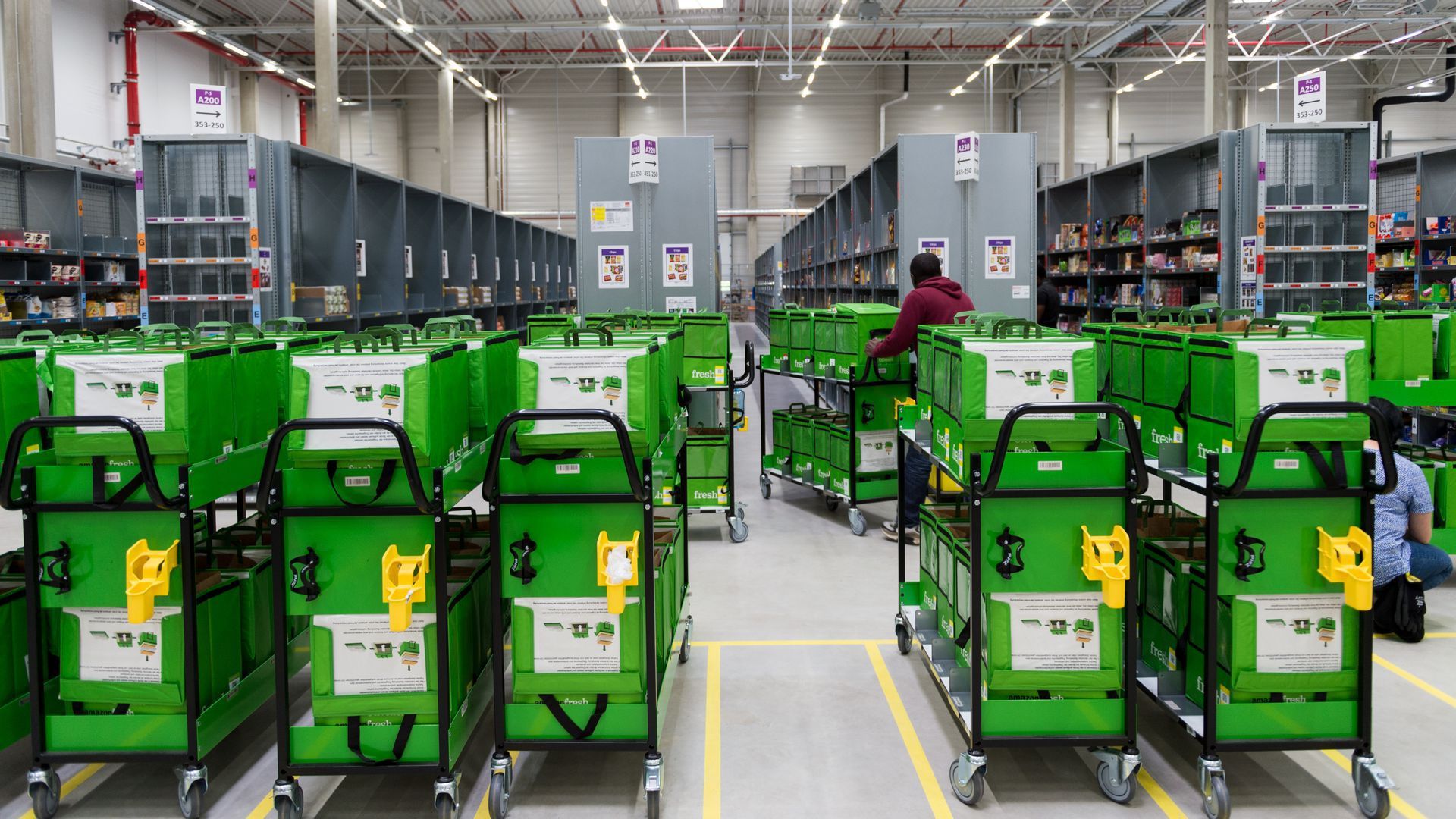 Every big grocer in America has spent the last year assuring shoppers and investors that it is not falling behind when it comes to grocery delivery. Walmart is touting delivery partnerships with Point Pickup, Skipcart, AxleHire and Roadie. Kroger is expanding its autonomous delivery service from city to city. Target has teamed up with Shipt.
Reality check: But experts watching food retail tell Axios that they have yet to see a clear demand signal for food delivery. Retailers may be running at this logistically difficult, extremely low-margin service for relatively little return.
Some analysts in fact predict explosive growth in delivery. UBS projects it'll jump from a $35 billion industry to $365 billion in the next 10 years. But despite such bullishness — venture capitalists invested $3.5 billion in food delivery companies last year — the delivery market is still just 1% of total food retail, according to McKinsey.
"No one really knows what the demand for food delivery is, and we don't know how much it'll cost. We're flying blind in the dark."
— Charlie O'Shea, lead retail analyst, Moody's
The reason grocers are obsessing over food delivery is the looming threat of Amazon, but now the e-commerce giant itself is seemingly doubling down on physical stores.
Amazon is plotting to open its own grocery chain, in addition to the 470 Whole Foods stores it already owns, reports WSJ.
John Stanton, a professor of food marketing at Saint Joseph's University, says he's not surprised. "For Amazon, it was never just about Whole Foods. Buying Whole Foods was just a way to get into food retail."
While Amazon charges ahead on brick and mortar retail, the other big grocers are struggling with the logistics of delivery.
Walmart is dealing with unexpected consequences of delivery like navigating crowded aisles and managing a patchwork of drivers, per WSJ.
Go deeper