Gillibrand admits to "human error" in staff sexual misconduct investigation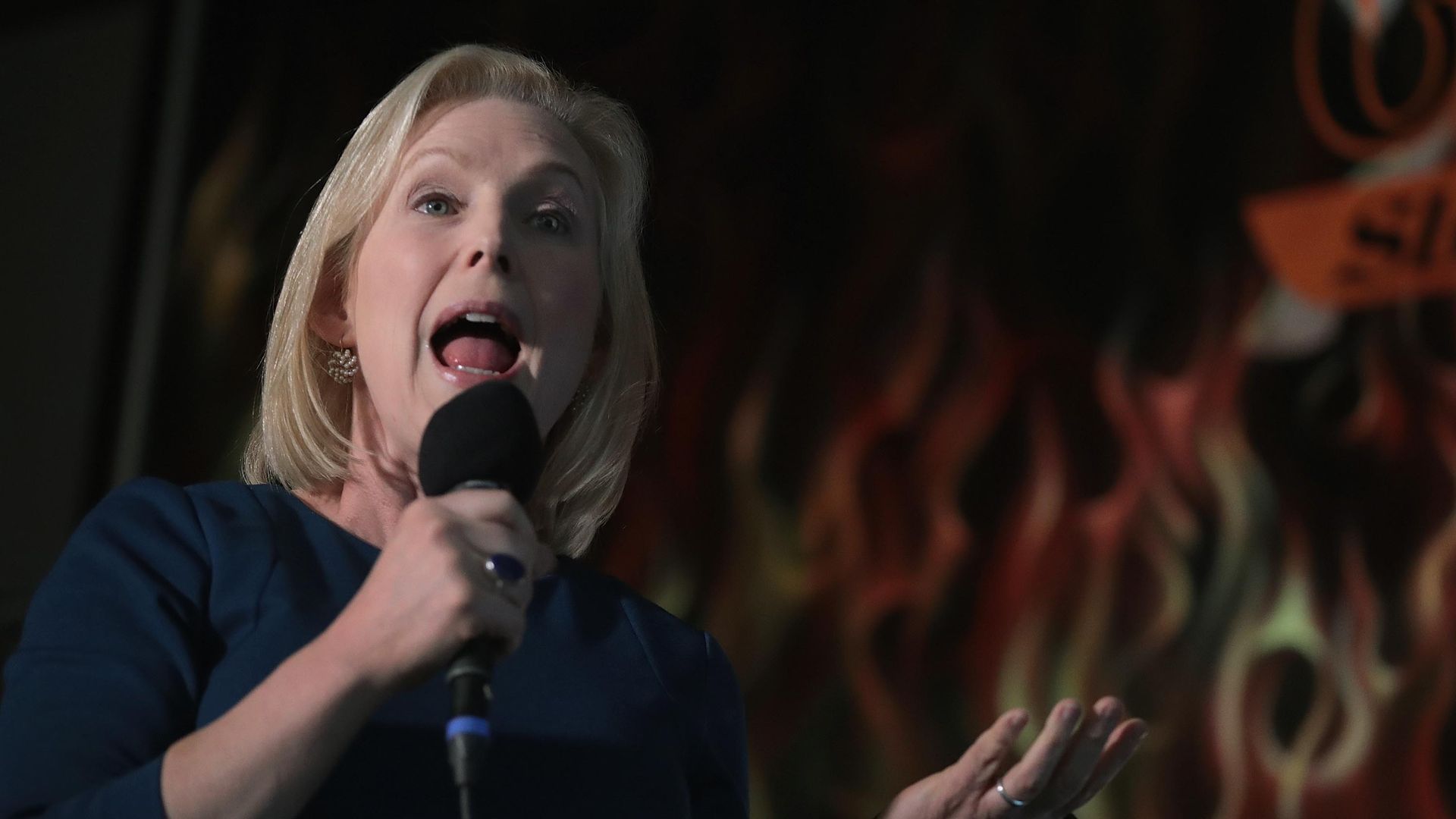 While campaigning in Iowa on Tuesday, 2020 presidential hopeful Sen. Kirsten Gillibrand (D-N.Y.) addressed a Politico report that a staffer had resigned over her office's handling of sexual misconduct allegations, per AP.
"We decided that because of some post-investigation human errors that future investigations should be done by our new chief of staff, who actually has experience in this area. ... If there are ways to improve, we certainly will. We always have taken this seriously and investigated it thoroughly and treated every person who's come forward with the respect and dignity they deserve."
Context: Gillibrand's office had determined that allegations against one of her closest aides "did not meet the standards of sexual harassment," prompting the staffer who filed the complaint to resign. The male aide was later dismissed when Politico presented Gillibrand's office with more allegations of misconduct. Deputy chief of staff Anne Bradley, who led the investigation, is now resigning, Gillibrand confirmed on Tuesday.
Why it matters: Gillibrand has been one of the Senate's most outspoken advocates against workplace sexual harassment and has made it a central focus of her presidential campaign.
Go deeper: Kirsten Gillibrand: Everything you need to know about the 2020 candidate
Go deeper