Historic Midwest flooding: Warnings in place as torrent continues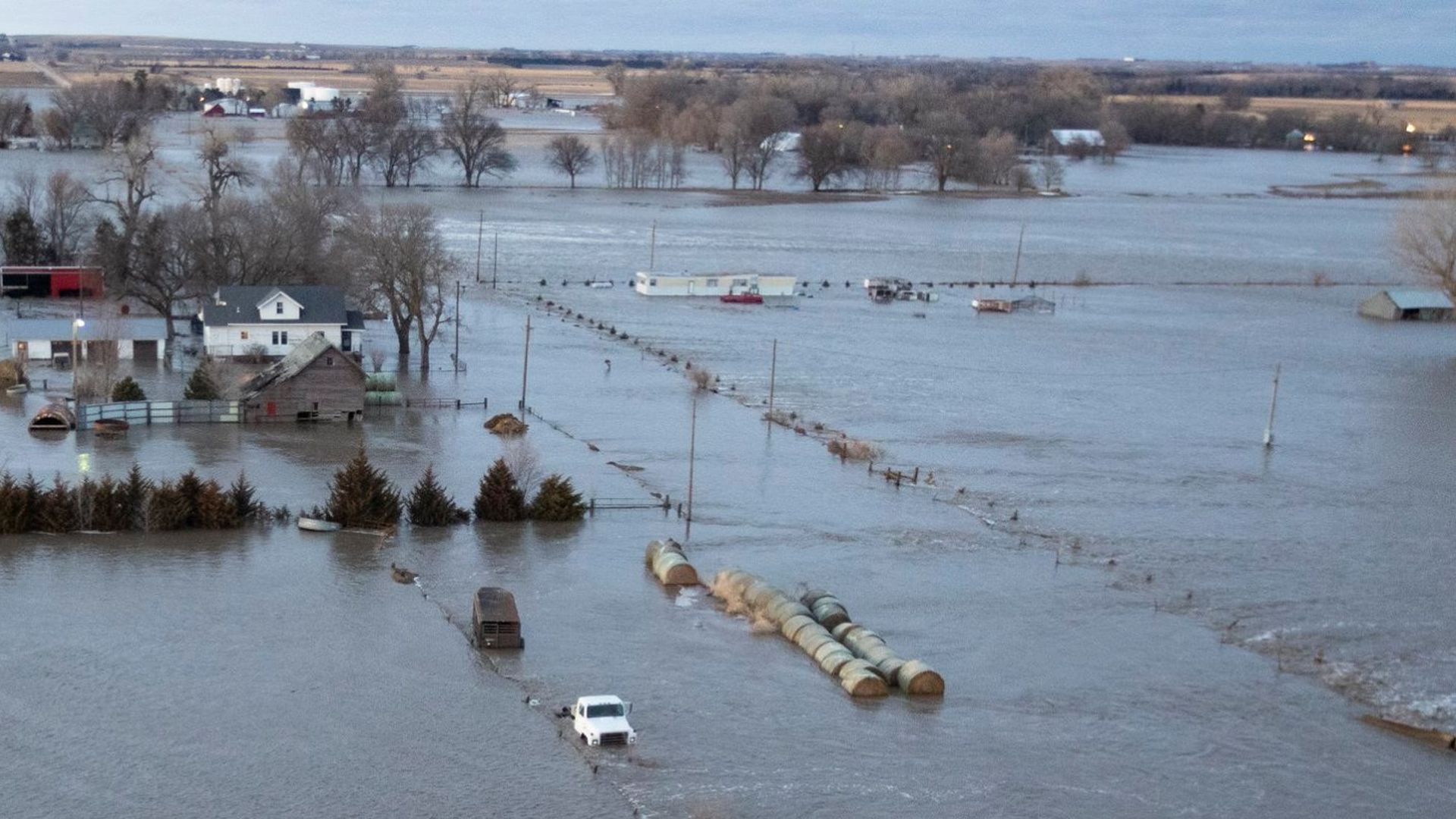 Much of the Midwest continued to be inundated with historic flooding Monday night.
The latest: The National Weather Service issued flood warnings and advisories for the Plains, the Mississippi Valley, and parts of the Ohio Valley region.
Go deeper: In photos: Staggering destruction from historic flooding in the Plains
The big picture: Vice President Mike Pence would survey the damage from the "terrible flooding" in Nebraska Tuesday, White House Press Secretary Sarah Huckabee Sanders said.
Two-thirds of the town of Hamburg, just east of the Missouri river, was "lost,"Iowa Gov. Kim Reynolds said, according to NBC News, and 42 of Iowa's counties had declared emergencies.
Mills County Emergency Management Director Larry Hurst told the Des Moines Register nobody knew when the water would subside, as it continued to smash through a levee break near the point where the  Platte and Missouri rivers converge at Plattsmouth Toll Bridge. "I've got water all the way to the Loess Hills, he said. "There's water on this entire basin."
Why it matters: At least three people have died in ferocious flooding in the regions around the Platte and Missouri rivers, caused by melting snow and heavy rain from the "Bomb Cyclone" in the Midwest. Nebraska Gov. Pete Ricketts said it's the worst flooding in the state for 50 years. Dams have failed, levees breached and other infrastructure stripped away as raging floodwaters and chunks of ice move downstream.
Go deeper