Mark Penn pushes further into Madison Avenue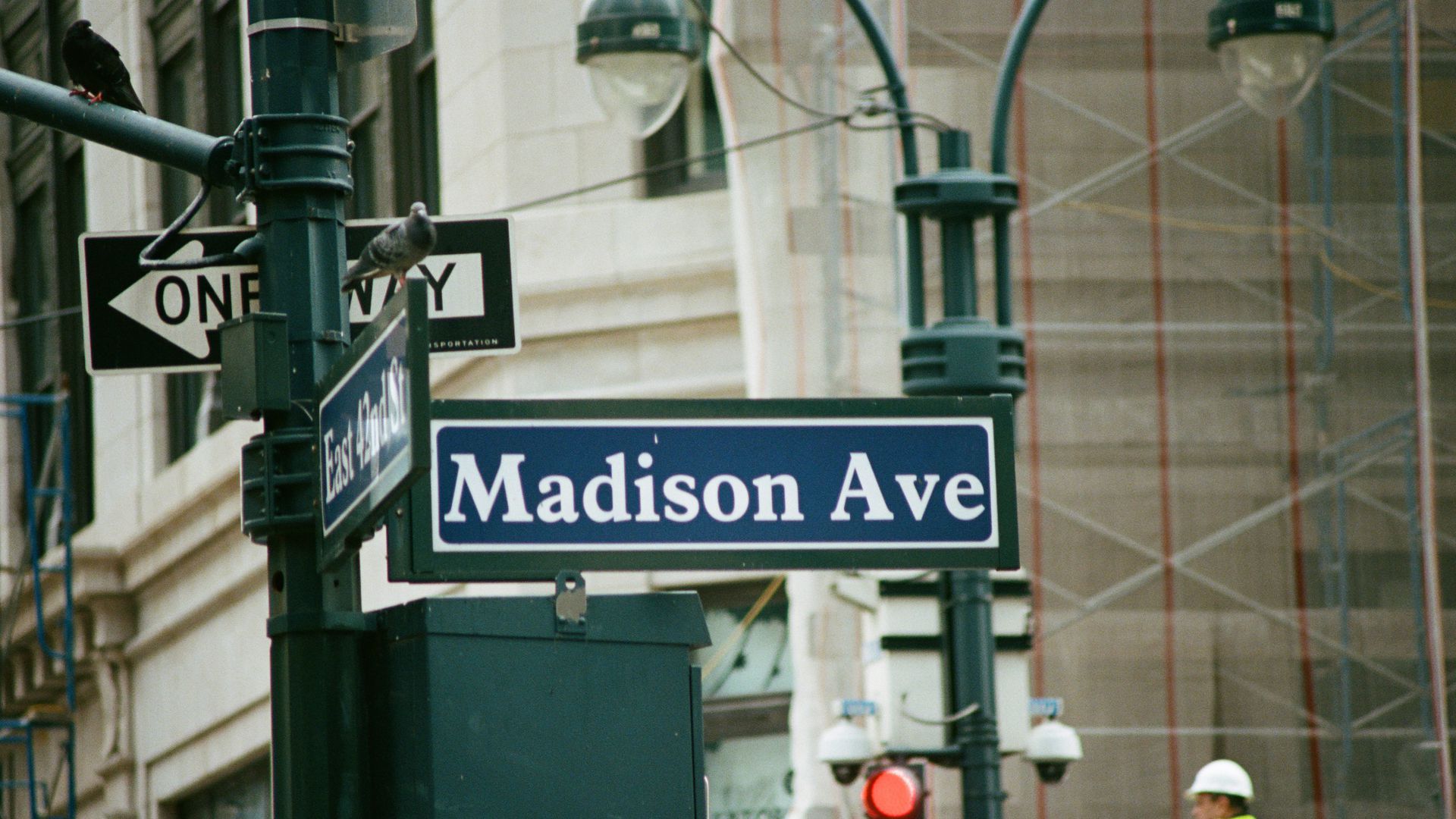 Stagwell Group, an investment company in Washington, D.C. that specializes in advertising and marketing companies, has agreed to make a $100 million equity investment in MDC Partners, an ad agency holding group with dozens of brands but still considered tiny compared to major ad holding companies like Omnicom, WPP or Publicis.
Why it matters: Stagwell president and managing partner Mark Penn says there's a sweet spot in the ad agency world where he thinks his bet will pay off.
"Companies these size can invest in talent," Penn says. "Big holding companies tend to de-emphasize talent-based systems. I love nothing more than a smart person running a kickass agency. That's where you can be the most successful."
Details: Penn tells Axios that he has no plans to spin out any of MDC's individual companies, in part because semi-scale is part of his strategy.
"I think this scale [Stagwell and MDC] is the right one to achieve and leverage synergies and great talent and top accounts."
The big picture: Some industry execs have wondered whether Penn's political past, or the political affiliation associated with some of Stagwell's holding companies, could create a culture clash between the D.C.-based holding group and the New York-based MDC.
Yes, but: Penn says he's no longer the political hack that he used to be, although he does still participate in a lot of news commentary on cable channels.
"I haven't done any politics over 10 years, I have no plans change that," Penn says. "I'm dedicated 100% make sure these businesses achieve what they can achieve."
Penn adds that "90% of Stagwell's business is non-political," and "if you combine MDC and Stagwell, it would be 96%."
Go deeper: Penn flipped on the Clintons last year
Go deeper