Warner Bros. CEO Kevin Tsujihara out after sexual misconduct allegations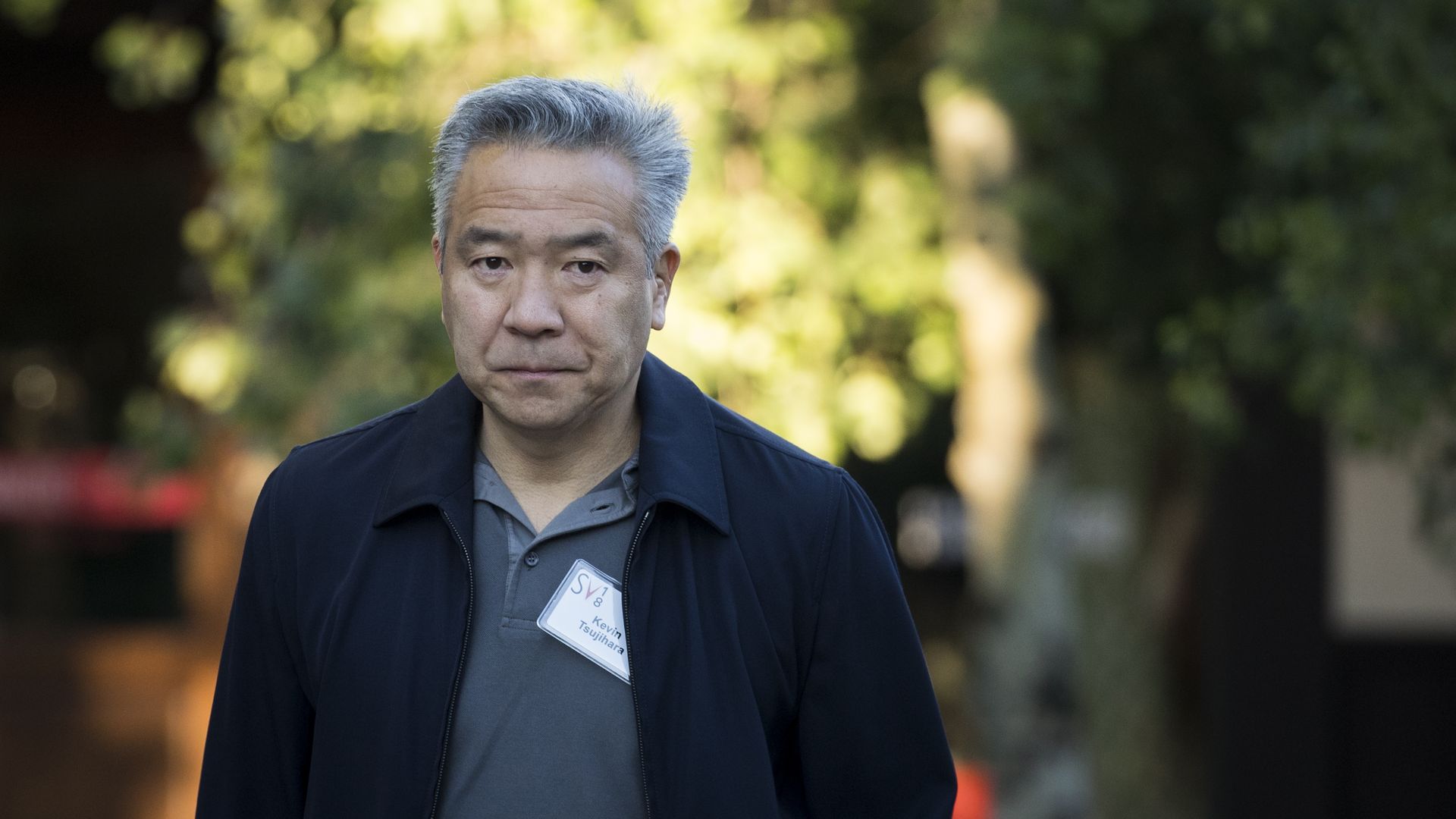 Kevin Tsujihara is out as CEO of Warner Bros. after an investigation into allegations of sexual misconduct, which were first reported in the Hollywood Reporter, WarnerMedia CEO John Stankey said in a statement obtained by CNBC Monday.
"It is in the best interest of WarnerMedia, Warner Bros., our employees and our partners for Kevin to step down as Chairman and CEO of Warner Bros. Kevin has contributed greatly to the studio's success over the past 25 years and for that we thank him. Kevin acknowledges that his mistakes are inconsistent with the company's leadership expectations and could impact the company's ability to execute going forward."
Why it matters: The company had just announced a promotion for the Warner Bros. vet to oversee all of WarnerMedia's Global Kids and Young Adults division, which includes assets like Adult Swim and Cartoon Network. A leadership team consisting of Warner Bros. Motion Pictures Group Chairman Toby Emmerich, Warner Bros. Television Group President and CCO Peter Roth, and at least one other top executive" will function as Tsujihara's interim replacement, Variety reported Monday.
Tsujihara sent the following email to employees this morning.
Dear Colleagues,
Over the past week and a half I have been reflecting on how the attention on my past actions might impact the Company's future. After lengthy introspection, and discussions with John Stankey over the past week, we have decided that it is in Warner Bros.' best interest that I step down as Chairman and CEO.
I love this Company and the people that make it so great. I've been honored to head this organization and work alongside all of its talented employees over the past 25 years. Together we've built this studio into an unequivocal leader in the industry.
However, it has become clear that my continued leadership could be a distraction and an obstacle to the company's continued success. The hard work of everyone within our organization is truly admirable, and I won't let media attention on my past detract from all the great work the team is doing.
I am overwhelmed and grateful for the outpouring of support I have received from colleagues and industry partners during this difficult time.
Again, I am so proud of the great work that you do every day to make Warner Bros. the gold standard in our industry. It has been a pleasure to work alongside each and every one of you, and I wish you all the absolute best.
Be smart: All of the former Time Warner CEOs are now officially out. HBO CEO Richard Plepler and Turner CEO David Levy both stepped down two weeks ago amid AT&T's WarnerMedia reorganization.
CNBC's Alex Sherman also reported Monday that Bernadette Aulestia, HBO's president of global distribution, has announced her resignation after 22 years at the company.
The big picture: While a #MeToo reckoning has swept Hollywood, there have been numerous examples, including this one, of Hollywood companies failing to move quickly upon hearing about accusations of sexual misconduct. Most notably, CBS chief executive Les Moonves kept his position for months, despite multiple accusations of misconduct by many different women over the span of 30 years.
Between the lines: Some Hollywood executives have even been able to come back from their #MeToo mishaps.
As Bloomberg's Lucas Shaw notes: "Pixar co-founder John Lasseter is now head of a nascent animation division at Skydance Media; architect Richard Meier is still plugging away at his firm; ousted Intel Corp. Chief Executive Officer Brian Krzanich is now leading CDK Global Holdings. Even the comedians Louis CK and Aziz Ansari have started performing again, with mixed receptions."
Go deeper