Facebook says there isn't enough local news for its users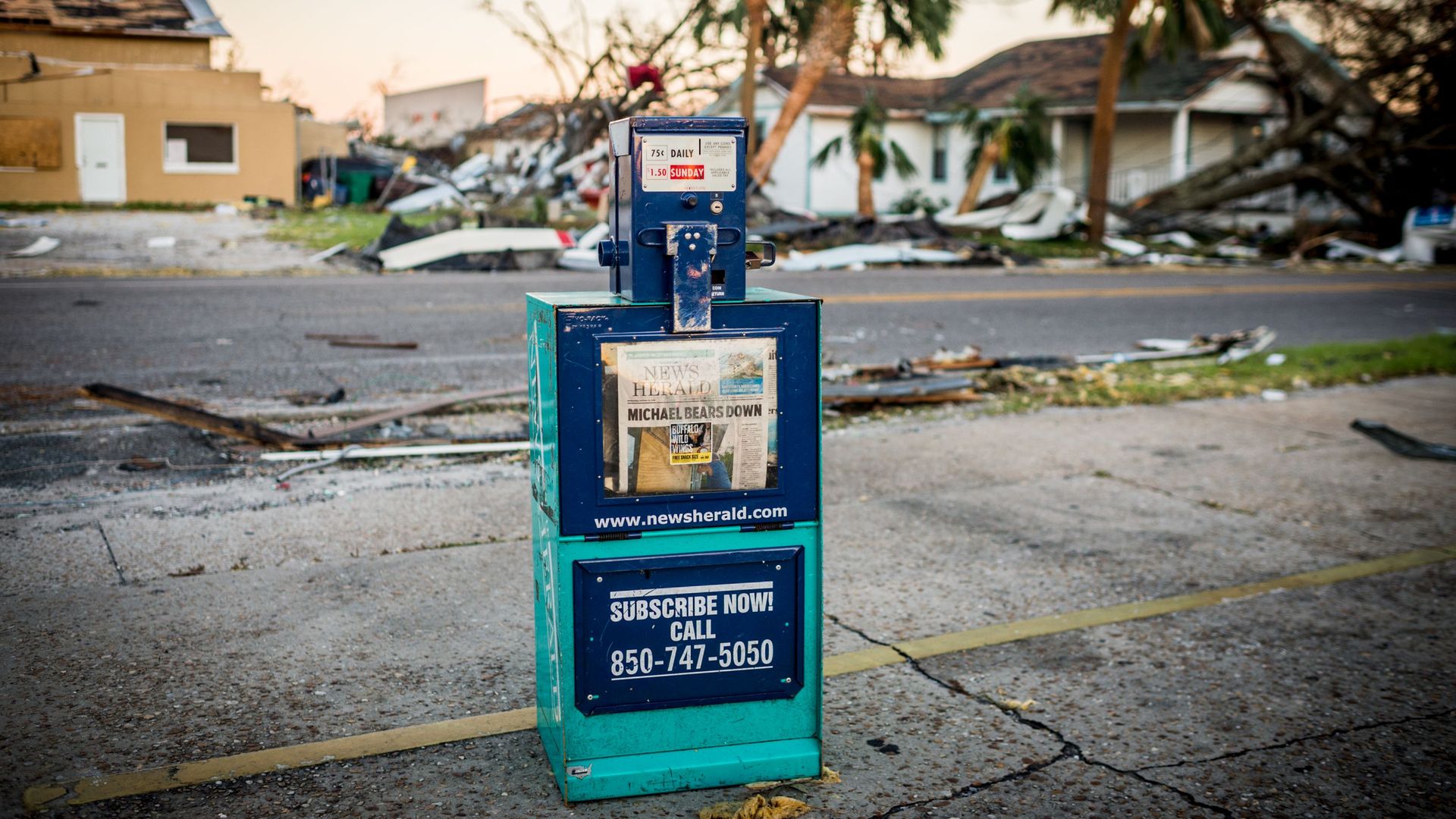 Facebook wants to deliver more local news, but there aren't enough local news outlets across the U.S. to do so, according to research the platform released Monday morning in conjunction with four academic researchers.
Why it matters: Facebook and rival Google have shouldered blame for creating local news deserts by upending the business models of small, local newspapers. Now, the tech giant wants to invest heavily to reverse that trend in order to provide users with the local news they crave.
By the numbers: 1 in 3 users in the U.S. live in places where Facebook cannot find enough local news on Facebook to launch "Today In," its local news section, which has been rolled out in 40 cities across the country so far.
In the last 28 days, there has not been a single day when Facebook has been able to find five or more recent local news articles directly related to the impacted towns.
Facebook says this problem is consistent across regions: 35% of users in the Midwest, Northeast, and South — and 26% in the West — live in places where they can't find much local news in their feeds.
Details: Facebook has partnered with four leading academics in news research, providing them with the raw data set to create solutions to solve the crisis.
One of the academics Facebook is partnering with is Penny Abernathy, the UNC School of Media and Journalism's Knight chair in Journalism and Digital Media Economics. She is the author of the original report that the Facebook research is modeled after.
Flashback: Anne Kornblut, Facebook's director of new initiatives, told Axios last month, "When we ask our users about what they want to see on Facebook, local news is their top pick. That's because Facebook as a platform is focused on community and community is local."
The bottom line: Facebook is investing heavily to try to fix this problem, but the problem is bigger than the platform.
It's poured millions of dollars into local "Accelerator" programs that help local outlets find long-term business solutions, even if they have nothing to do with Facebook. And it'll host a conference in Denver tomorrow with the Knight Foundation to bring local news companies together to find solutions.
Go deeper: Facebook's local news conundrum
Go deeper