Upcoming book: The life of James Baker, last of a vanished era of politics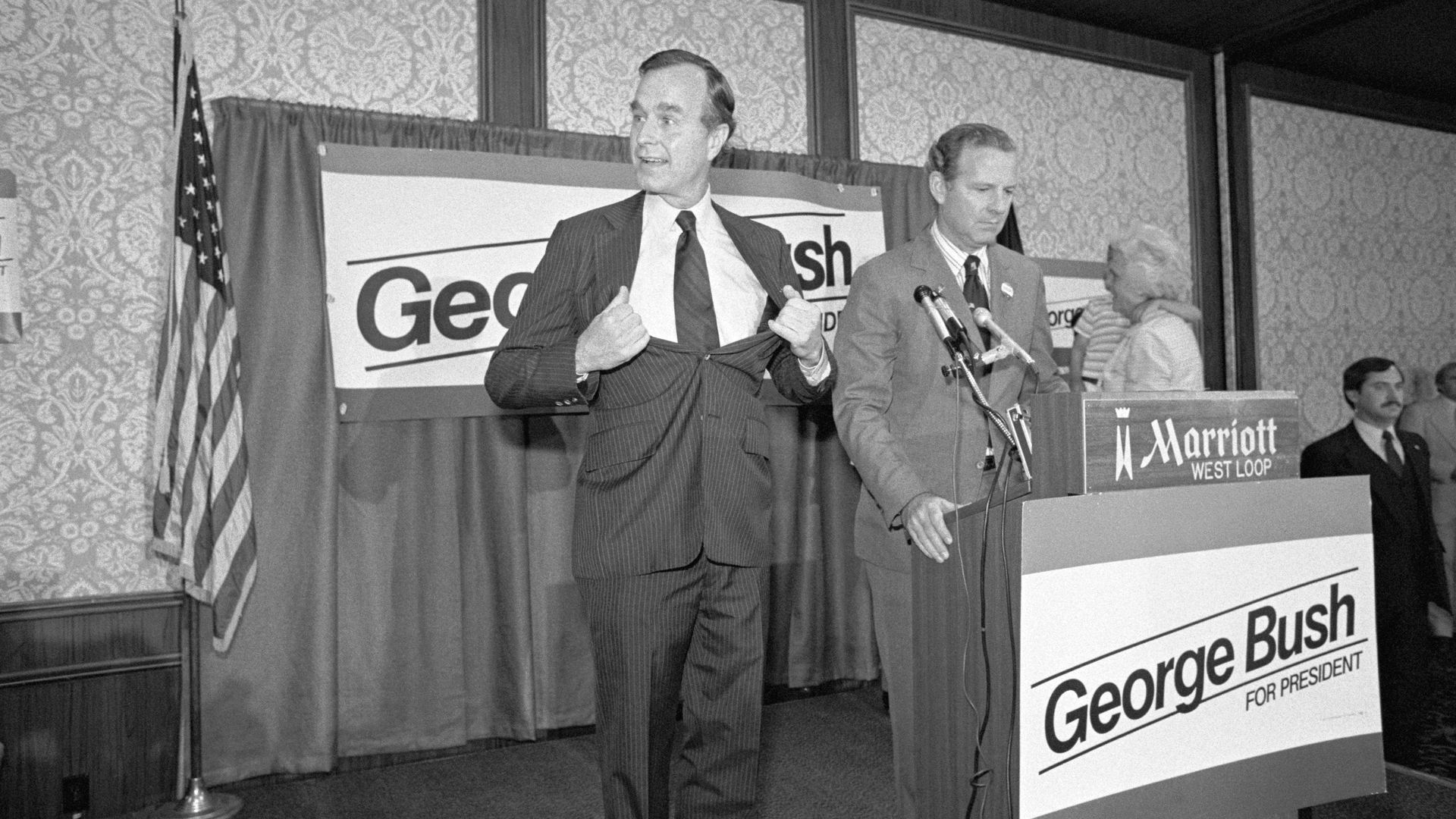 The N.Y. Times' Peter Baker and The New Yorker's Susan Glasser are finishing 6 years of work on a James Baker book, a full biography of his life and times, and plan publication by Doubleday next spring.
The big picture: Peter Baker tells Axios that James Baker, age 88 — former Secretary of State, Secretary of Treasury and White House chief of staff — is "the last of an era of politics that has vanished in today's polarized atmosphere."
Why he matters: "His is also the story of Washington and how it's changed over the last couple decades, from a place where a figure like Baker could work across the aisle to overhaul Social Security and rewrite the entire tax code to a city where compromise is seen as a vice rather than a virtue."
Glasser and Baker have interviewed James Baker, his family, friends, advisers, counterparts, critics and enemies, as well as poring through his archives at Princeton and Rice Universities.
They have interviewed former presidents, vice presidents, cabinet secretaries and foreign leaders.
"It turns out everyone has a Baker story," Peter said.
Out April 30: Peter Baker's "Obama: The Call of History," a coffee table book issued by The N.Y. Times and Callaway in fall 2017, has been expanded into a full-fledged history of the last president before Trump changed the world.
Go deeper