Sports betting is only going to get more mainstream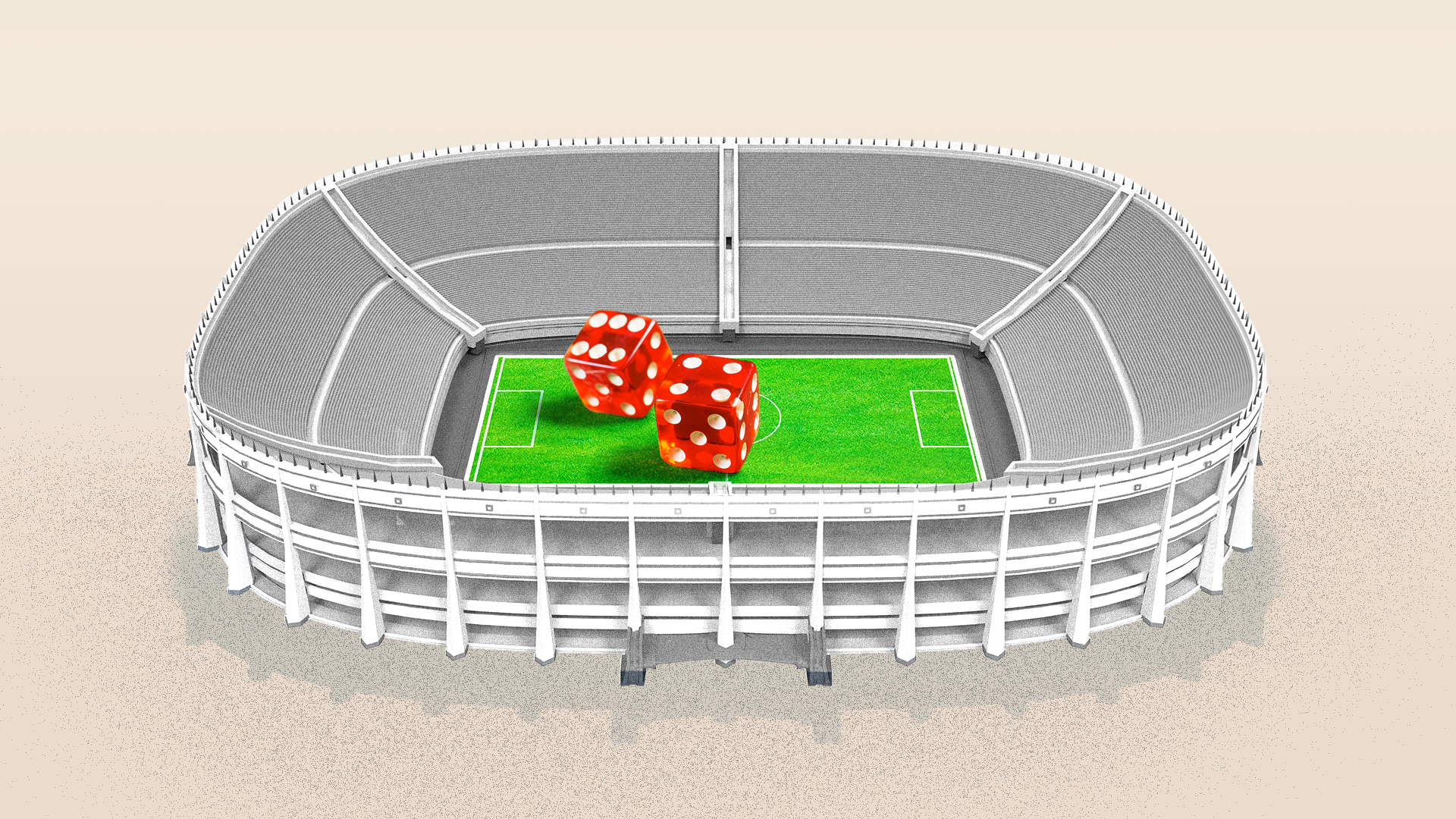 It's been almost a year since the Supreme Court struck down the Professional and Amateur Sports Protection Act (PASPA), which had prevented states from creating their own regulations regarding sports betting.
In that time, the number of states where sports betting is legal has grown to eight, with many more inching toward legalization — and it's probably going to keep moving in that direction.
Meanwhile, casinos, leagues, media networks and nearly every other company that touches sports have sprung into action, hoping to capitalize on what is expected to be an extremely lucrative new industry.
Why it matters: One of the biggest realizations I've come to over the past year is that most Americans have no concept of how big sports betting can become.
This is because too many of us equate sports betting to playing roulette (a game of luck), when in reality, it's much more like investing in a stock (a game of skill).
When you place a bet on an NBA game, you're making an educated guess based on things like data, public opinion and intuition. When you "place a bet" that Apple's stock price will go up, you're doing the same thing. (When you cross your fingers and pray the roulette ball lands on red, you're not.)
The big picture: I recently spoke with Ted Leonsis, owner of Washington D.C.'s Capital One Arena as well as the four teams who play there (Wizards, Capitals, Mystics, Valor) about this disconnect.
His response: "It's a generational thing."
"When someone my age closes their eyes and thinks of sports betting, they imagine some back room with cigarette smoke and cocktail waitresses and a mafia guy walking in with a paper bag full of cash."
"For the younger generation — for you, for my son — what conjures up in their minds is playing daily fantasy sports. Rather than thinking of sports betting as this criminal activity, they associate it with the idea of 'how much smarter am I than you because I did my research.'"
The bottom line: Teenage sports fans are coming of age in a world where sports betting is being sold to them as an honest, legit and important addition to their fandom.
For some, there's still a stigma attached to it, but that will likely change as it becomes more normalized. And jeez, can you imagine when they have kids? Sports betting might just be the most normal thing in the world.
Go deeper