Dozens killed in terrorist attack on New Zealand mosques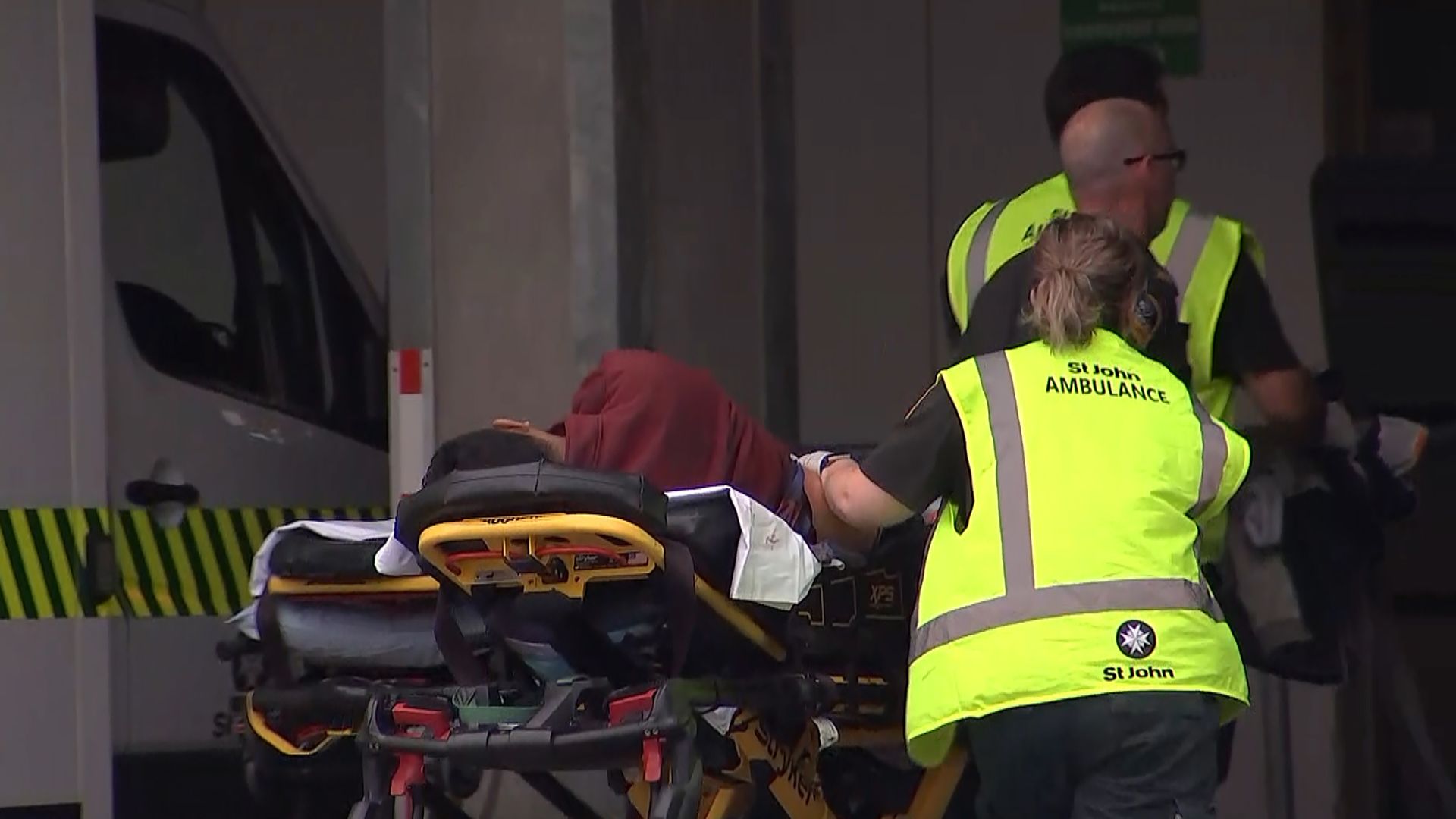 New Zealand police said Friday a man in his late 20s had been charged with murder after 49 people were killed and 42 injured in shooting attacks at 2 mosques in the city of Christchurch. The death toll later increased to 50.
What's new: Brenton Tarrant, the man suspected in at least 1 of the 2 shootings that resulted in 49 dead in Christchurch, New Zealand appeared in court Saturday and did not enter a plea on 1 charge of murder, the AP and Washington Post report. Tarrant is expected to return to court April 5. Two other suspects have been arrested in connection with the mosque shootings: 18-year old Daniel John Burrough, expected to face charges of inciting racial hostility or ill will, and a 3rd as-yet unidentified suspect, per the Post.
It is clear that it can only be described as a terrorist attack.
— New Zealand Prime Minister Jacinda Ardern
The details: Police said they had taken 3 men and 1 woman into custody following the attack, which happened just before 2 pm local time (Thursday night ET) in the most populous city on New Zealand's South Island. Police Commissioner Mike Bush said some of the improvised explosive devices officers found were attached to the vehicles of some of those arrested and they had since been made safe.
Police said Saturday morning local time 42 people were being treated for injuries sustained in the attack, including a 4-year-old.
Bush said 41 people were killed at Deans Avenue Mosque and 7 had died at Linwood Avenue Mosque. Bush said police recovered a lot of firearms from both locations.
Australia's Prime Minister Scott Morrison condemned the "violent, extremist, right-wing terrorist attack," and said one of those arrested was an Australian man.
An Australian who appeared to have live-streamed the shootings had earlier published an anti-immigrant manifesto online.
Police declined to identify the man charged with murder, but he was due to appear in a Christchurch court Saturday morning NZ time. Two others remain in custody.
Ardern said the shootings marked "one of New Zealand's darkest days." "These [suspects] are people who I would describe as having extremist views that have absolutely no place in New Zealand and in fact have no place in the world," she said.
The shooter identified himself via his manifesto as a 28-year-old white supremacist and Australian, per the Associated Press. The shooter said he aimed "to avenge attacks in Europe perpetrated by Muslims." Muslim world leaders have called the mass shooting evidence of a rising tide of violent Islamophobia, per the Washington Post.
This is the worst terrorist attack in the region, and the first shooting in the country more than 20 years, per The Atlantic. Many Kiwis are reeling from the news that such a tragedy could unfold in their backyard, a quiet country of fewer than 5 million people.
Prime Minister Jacinda Ardern said people with such extremist views have "absolutely no place in New Zealand."
This is an ongoing story. Check back for updates.
Go deeper: The rise of white nationalism in America
Go deeper