Mexican smugglers offering migrants quicker, easier ride to the border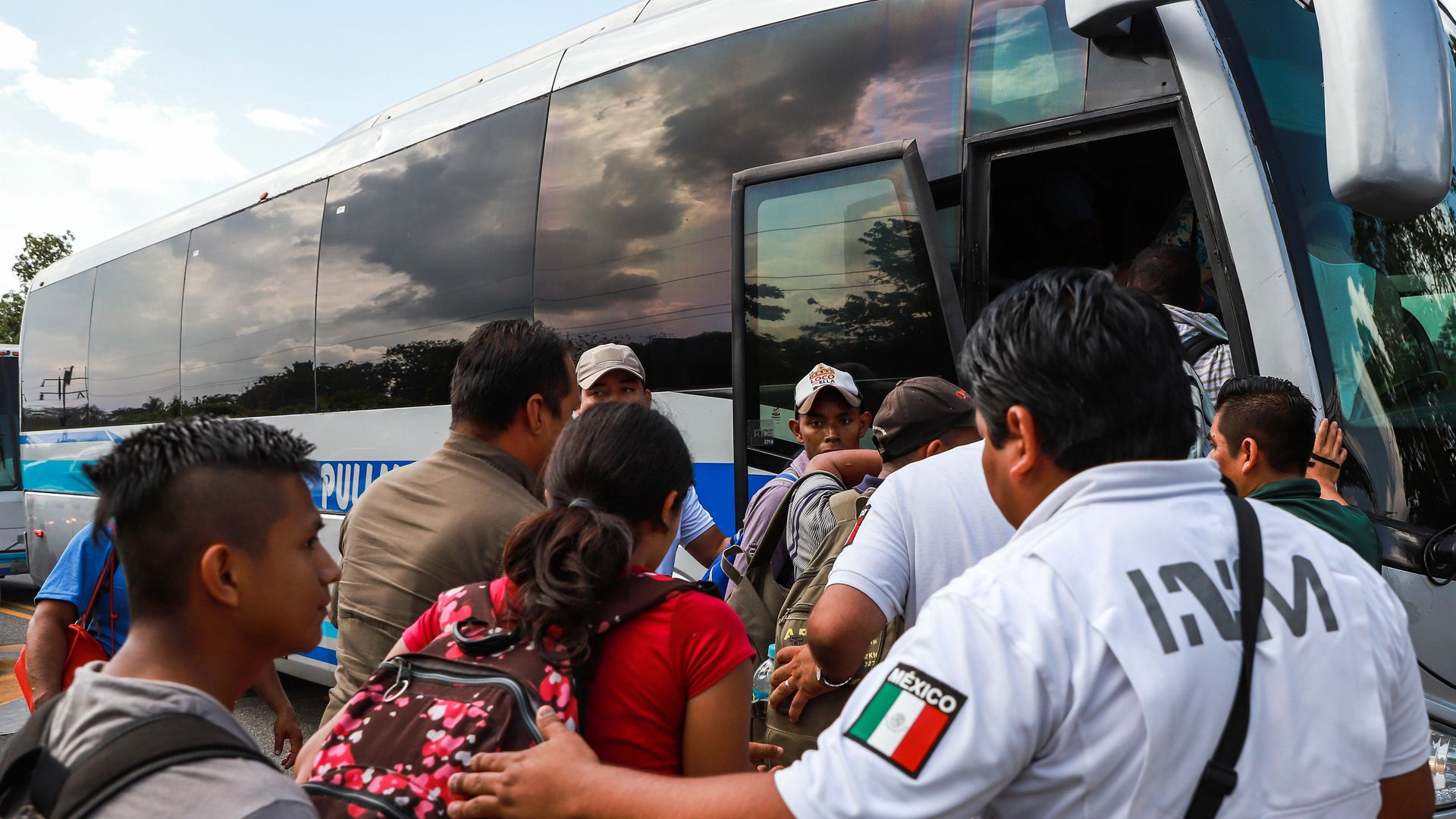 Mexican smugglers are now using express buses to take Guatemalan migrants directly to the U.S. southern border in a matter of days without stopping or staying the night in any in-between location — at the cost of up to $7,000 for the most comfortable package, the Washington Post's Nick Miroff reports.
Why it matters: The route takes less time and is less dangerous than other smuggling routes and practices, making it an easier sell for smugglers to make to families hoping to flee. Smugglers tell the migrants that if they turn themselves into border authorities once they walk across the border, they will be released into the U.S. after a few days. The reporting comes after a surge in border apprehensions last month, and as President Trump prepares to veto Congressional efforts to block a declared national emergency intended to fund a border wall.
Go deeper