So far in 2020 presidential election, Beto isn't talking up Medicare for All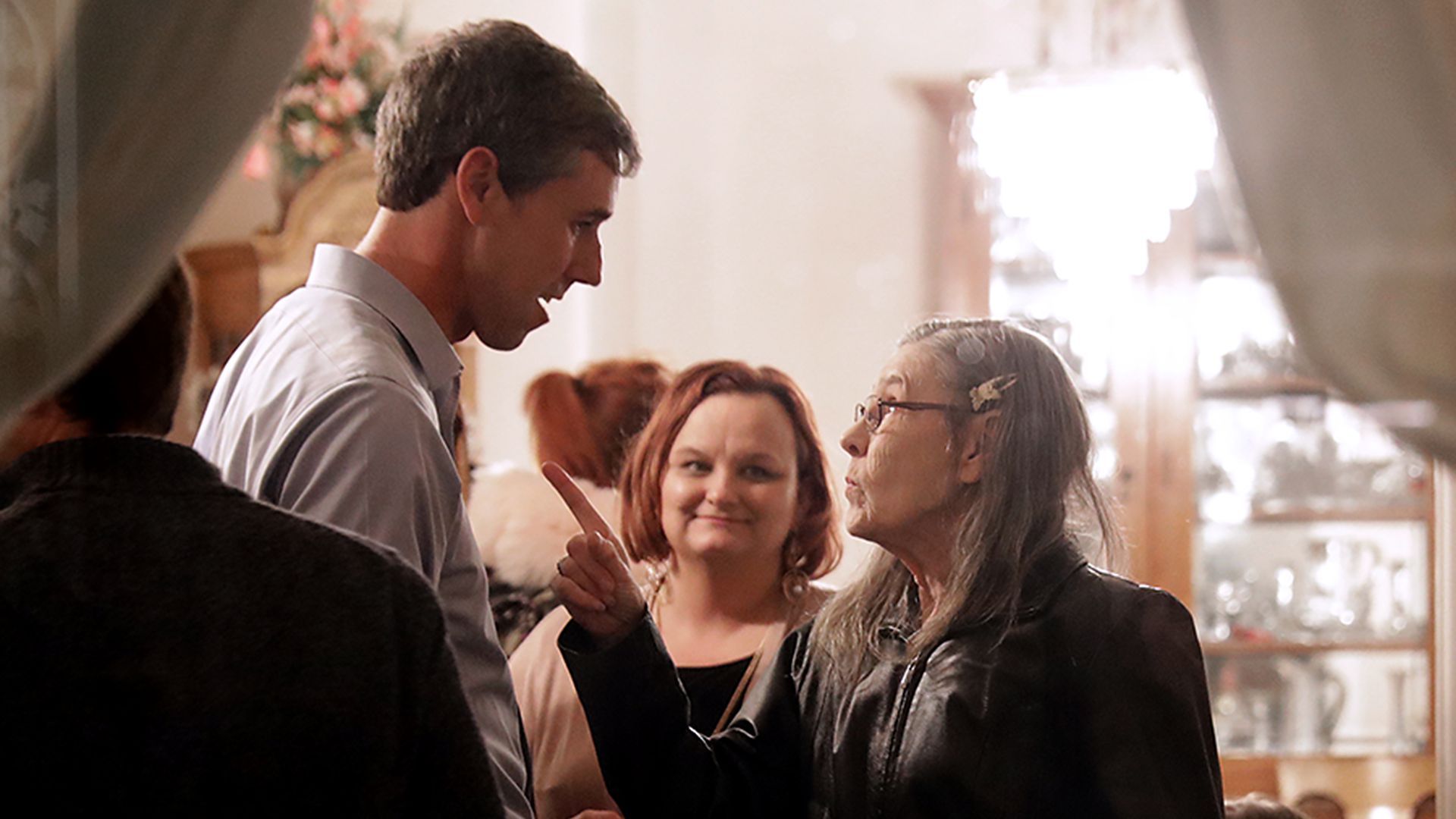 This tells you a lot about what matters to Democratic primary voters: "1st question for Beto O'Rourke as a 2020 candidate is on health care," NBC's Alex Seitz-Wald reported yesterday from Iowa.
What he's saying: O'Rourke didn't sign on to single-payer legislation when he was in the House, but he made some Medicare-for-All-adjacent comments early in early his Senate run, but he's not talking about Medicare for All now.
"I think we have to begin with a goal that has to be separate from any labels," O'Rourke said yesterday, per a transcription by the Washington Post's Jeff Stein.
The way to achieve that goal, he said, is for more states to adopt the Affordable Care Act's Medicaid expansion and to "allow people to buy into Medicare who aren't already covered by employer insurance."
Flashback: The Wall Street Journal dug back into O'Rourke's first campaign for the House, in 2012, and you can expect to hear this a couple million times over the next year.
"Asked if he supported the Affordable Care Act that Democrats passed and Mr. Obama had signed into law two years earlier, Mr. O'Rourke said he did not."
"'In its current form, no,' he told El Paso Inc., a local business publication. 'It doesn't do anything for El Paso in terms of the Medicaid reimbursement rate.' Mr. O'Rourke added that he was 'supportive of all the aims' of the law."
He voted consistently against the myriad repeal bills once he was in the House.
Go deeper: Everything else you need to know about Beto O'Rourke
Go deeper