U.S.–designated terrorist Soleimani gets Iran's highest military honor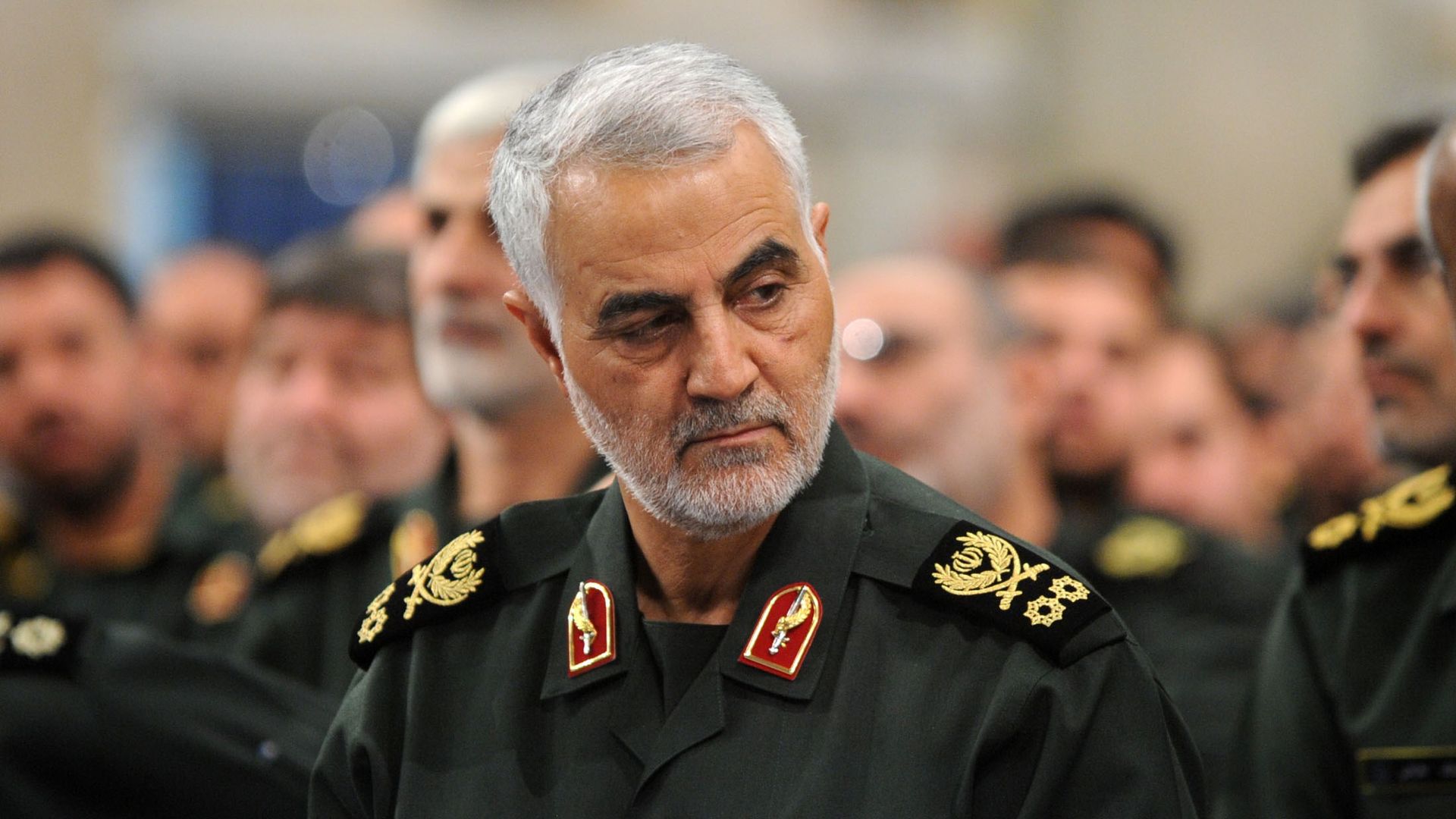 On Monday, Iran's Supreme Leader and Commander-in-Chief Ayatollah Ali Khamenei presented Major General Qassem Soleimani, the commander of the Islamic Revolutionary Guard Corps Quds Force (IRGC-QF), with the order of the Zulfiqar — the country's highest military decoration, and one that hasn't been awarded since the Islamic Revolution of 1979.
Why it matters: Despite not having fought a conventional war since 1988, Iran is involved in countless Middle Eastern conflicts, supporting, arming, or financing forces in its "axis of resistance." Leading this axis, and often beside its forces on the battlefield, is Soleimani.
Background: Soleimani rose to prominence during the 1980–1988 Iran-Iraq War. He was appointed to lead the IRGC-QF sometime in the late 1990s, and was promoted from the rank of Brigadier General after a decade at the helm. The U.S. Treasury has designated Soleimani under multiple authorities since October 2007.
Details: The order of the Zulfiqar reportedly dates back to 1921/1922. Only 13 Iranians in history have received the award for valor. Soleimani is the first designated terrorist to join their ranks.
Zulfiqar, which means "spine cleaver" in Arabic, is the name of the fabled cleft sword of Ali ibn Abu Talib, the first Imam of Shi'ism and the cousin and son-in-law of Prophet Muhammad.
What they're saying: Awarding the medal, Khamenei asked God to grant Soleimani "martyrdom in the end," but "of course not any time soon." Several other Iranian officials have since congratulated Soleimani.
What to watch: While Washington has long focused on who might be Iran's next Supreme Leader, less attention has been paid to who might be the next IRGC-QF Commander.
Behnam Ben Taleblu is a senior fellow at the Foundation for Defense of Democracies.
Go deeper