The cities that have become Big Tech's living labs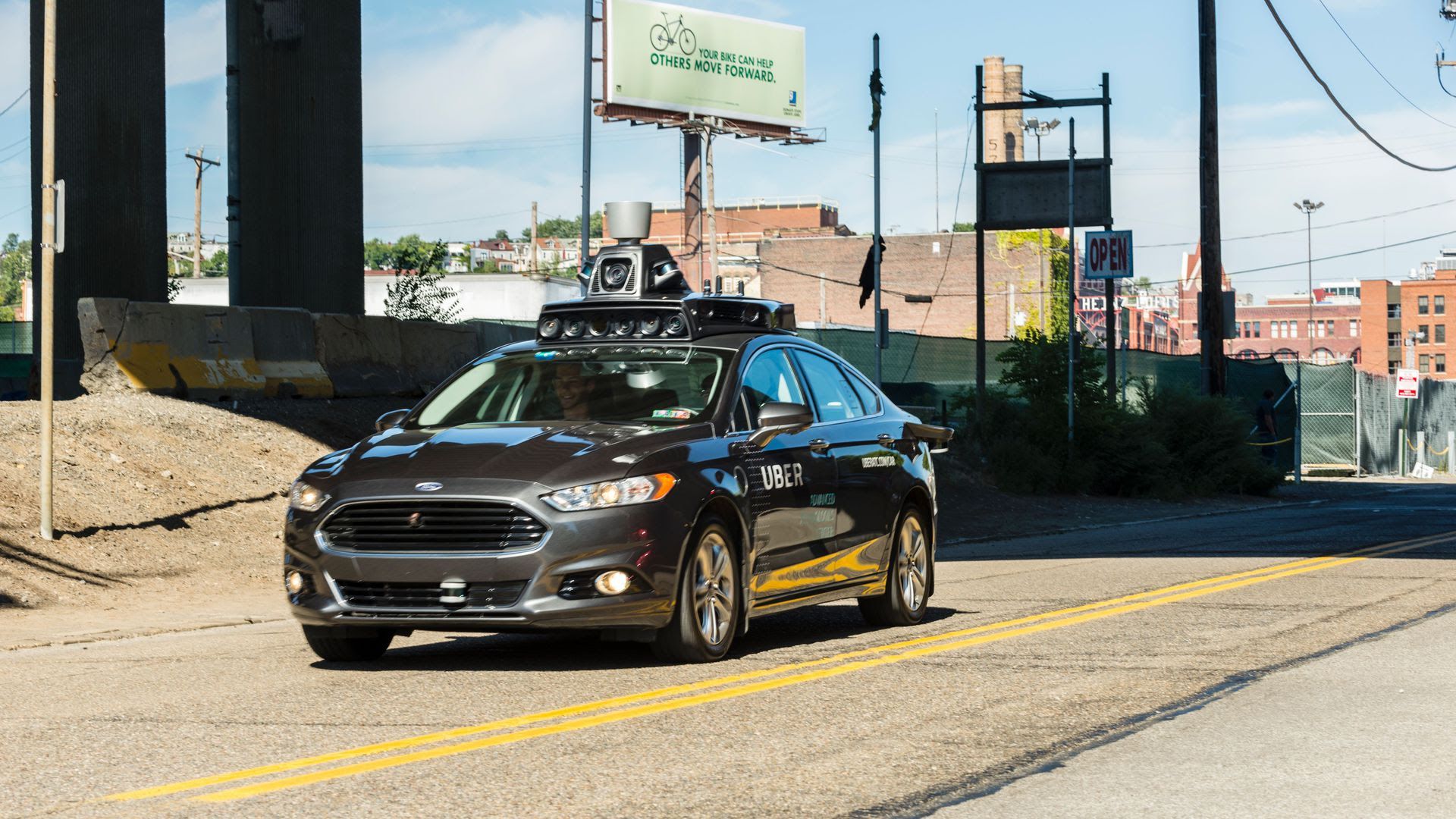 The companies backing smart city technologies, surveillance and autonomous vehicles are among the most powerful entities on the planet, led by larger-than-life CEOs and worth hundreds of billions of dollars.
The catch: But the testing grounds for their innovations are second-tier cities. Desperate to compete with coastal superstars for jobs and talent, these smaller-fry metros — like Tempe, Arizona, and Kyle, Texas — are offering themselves up to these companies as living labs.
The ultimate payoff for these cities can be meager: Mere morsels, or, often — nothing. "There's a huge asymmetry in power and knowledge," says Jake Dunagan of the Institute for the Future.
By the numbers:
Since the financial crash, big metros like Boston, New York and San Francisco — with populations over 1 million and massive company headquarters — have vacuumed up 72% of the country's employment growth, per Brookings.
Smaller cities, home to between 50,000 and 250,000 people, have seen just 6%.
The average GDP per capita in superstar cities is $68,000, according to McKinsey Global Institute. In many of the second-tier cities, the range is in the $20,000s and $30,000s.
Not all cities that aren't coastal superstars are suffering. A handful of up-and-comers with hefty population growth, like Nashville and Austin, are thriving alongside the superstars. Austin hosts major campuses of Amazon, Google, Apple and Facebook. And Nashville was a secondary winner of the HQ2 pageant, gaining 5,000 jobs.
But most of the second tier is like Shreveport, Louisiana, a city of about 200,000 near the Texas border. It's dreaming of high-paying tech jobs and satellite campuses, seeing an Amazon HQ2 or Foxconn as the only way to grow materially. "It's so important to leverage technology to be more important and stand out and to compete with the bigger cities," says Shreveport Mayor Adrian Perkins.
Effectively locked out of the bidding for prized Big Tech campuses, second-tier cities have found themselves the venues for experiments.
One of their principal roles: tracks for the nascent driverless car industry.
Uber set its self-driving cars loose in Tempe. In March 2018, one of them struck and killed a pedestrian. Last week, Arizona prosecutors declined to press charges against Uber.
Arizona has the most lax AV regulations in the country, as it attempts to brand itself as a hub for the technology and scoop up future jobs, says Axios autonomous vehicles reporter Joann Muller.
A separate negligence lawsuit has been filed against Arizona Gov. Doug Ducey by the family of the woman killed.
The Texas cities of Kyle and Orange last year saw different consequences of being a tech company's lab when they let in Vigilant Solutions, a firm that makes automated license plate readers.
The company offered the readers, which police officers use to nab speeders, for free, but insisted that the cities sign non-disparagement agreements preventing them from saying anything negative about the tech.
On top of that, Texas police gave Vigilant access to the data for "nearly unlimited commercial use," writes the Electronic Frontier Foundation.
Several Florida cities started testing Harris Corp.'s StingRay, a cellphone surveillance device, in 2014 and signed airtight NDAs.
The agreements were so strong that police officers lied to judges about how they caught suspects to keep StingRay a secret, reports Wired.
The companies did not respond to requests for comment.
Go deeper: Small cities, big companies
Go deeper