Small cities, big companies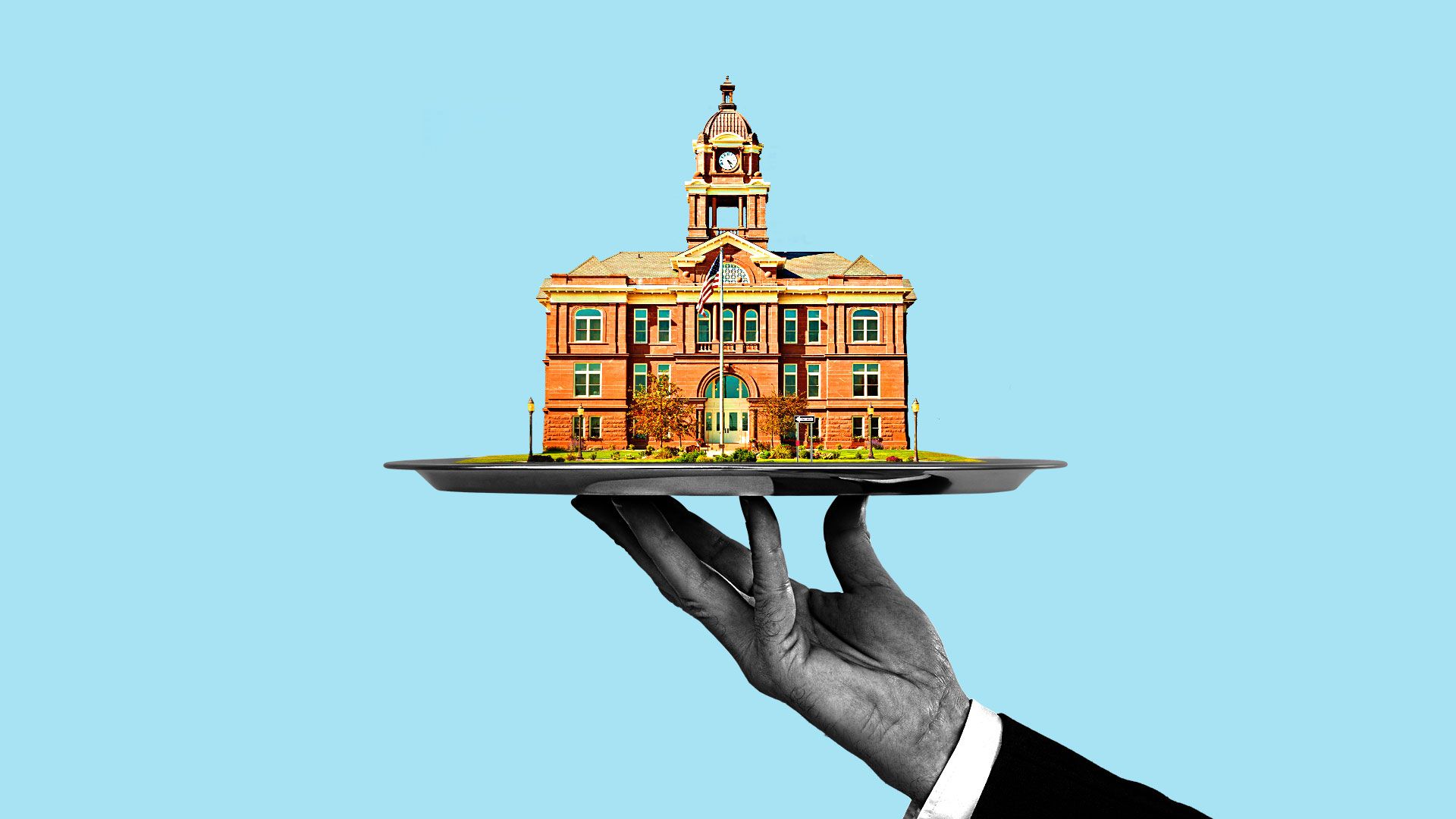 When you are a second-tier city, courting a Big Tech company can backfire.
As we've reported, cities have struck big-ticket deals with tech companies, but typically surrender tax and other subsidies, only to have the incoming firms frequently fail to deliver.
And second-tier cities across the country have made themselves labs for the nascent driverless car industry. Those experiences have sometimes led to tragic outcomes, including a June 2018 fatal accident in Tempe, Arizona, where a woman was hit by an Uber driverless car.
For the Big Tech companies, the payoff is usually data. In its recent search for an HQ2, Amazon solicited applications from 238 cities, large and small. On the way to settling on New York and a Virginia suburb of Washington, DC, Amazon ended up with a massive, granular database of American cities, a goldmine of inside dope as it expands.
But almost always, the smaller metros end up disadvantaged.
One city that spilled its secrets to Amazon: With big hopes for the $100,000-a-year jobs the company dangled in front of the bidding cities, Spokane, Washington, submitted a bid for HQ2.
Spokane's proposition, Mayor David Condon tells me, included the very practical advantage that it's affordable.
In the end, Spokane, a near sister city of Seattle five hours away from the main Amazon HQ, won a booby prize — an Amazon warehouse that will employ around 1,500 people at about $15 an hour.
And when it got the warehouse, the city built new infrastructure, Condon says — roads to accommodate increased truck traffic to and from the building.
Albuquerque is arguably better placed as a destination for Big Tech, with a population around 600,000 and four universities. Indeed, it has already attracted a handful of major satellite campuses, including a 3,300-strong Intel office.
But even Albuquerque gets played by Big Tech:
Instead of a Facebook office, it has a Facebook data center, which has created thousands of short-term construction gigs, but will ultimately employ just 300 people long-term.
And to get Facebook even to go that far required $30 billion in industrial revenue bonds on the company's behalf, which will result in tax breaks over the next 30 years, per the Albuquerque Business Journal.
Meanwhile, there are side effects: Facebook has taken such a huge share of the city's construction workforce that airport renovations are delayed.
Netflix made waves in Albuquerque when it decided to put its North American studio headquarters in the city. It promised to spend at least $1 billion producing TV and movies in Albuquerque over the next decade. But Netflix paid just $30 million for the existing facility it will occupy, a complex that cost the city $91 million to build.
Albuquerque Mayor Tim Keller defends the Netflix deal: "No one has any bad taste in their mouth."
The companies did not respond to requests for comment.
Go deeper