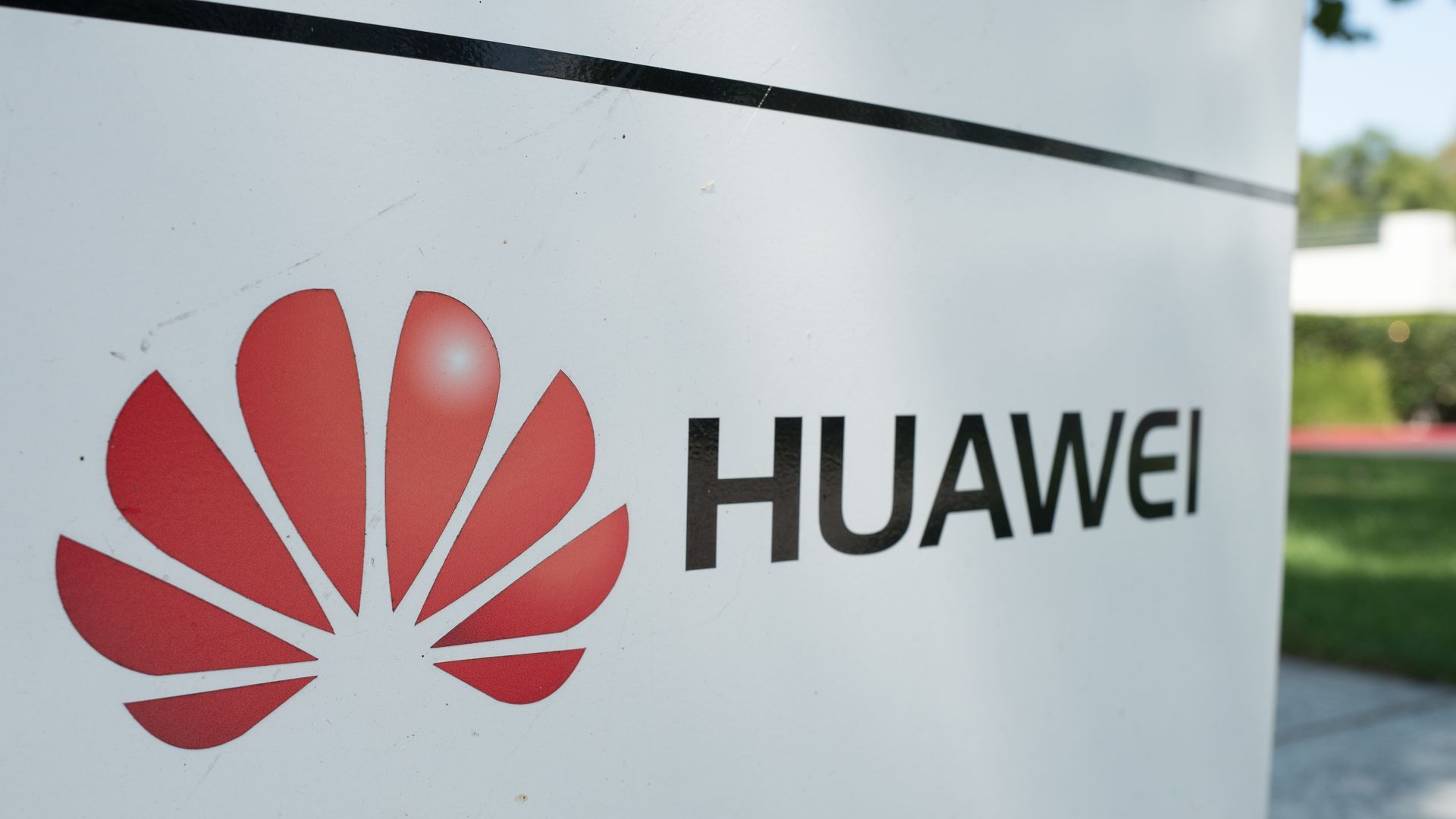 China is beset by a trade war, pushback against its global infrastructure plans and allegations of industrial spying. Growth in factory production appears to be at its weakest in 24 years.
Parag Khanna, a Singapore-based global strategist, says that all of this may signal that, after years of forecasts of a Chinese juggernaut, we may have reached what he calls "peak China."
The 5G race: The highest-profile current global technological rivalry is in 5G, the coming step change in communications and connectivity. Huawei, the Chinese giant, is ahead both technologically and logistically. But the U.S. is pushing allies hard to block Huawei's system.
The U.S. is also pushing against Chinese espionage: In reports and presentations around the world, NSA and military officials are warning of a grave long-term threat by Chinese hacking.
Abroad, too, counter-balancing is going on: The EU, Japan and India have all launched cross-regional infrastructure initiatives meant to counter China's massive Belt and Road infrastructure system.
"China is experiencing in just three years of expansionism the kind of pushback it took 300 years to muster against some European empires," Khanna, author of "The Future is Asian," tells Axios.
China is fighting it: At a dinner in Washington, D.C., last night, hosted by Arizona State University, Slate and New America, Chen Futao, head of the science and technology section at the Chinese Embassy, argued against decoupling the U.S. and Chinese economies, a much-discussed idea in U.S. foreign policy circles.
Chen especially fought accusations that some Chinese students spy for Beijing and that Chinese companies steal technology for their products. "We believe our innovation is a result of our own research, not stealing," Chen said.
Go deeper: China's formerly white-hot tech sector is in the doldrums
Go deeper