Schultz says he'd never sign partisan bills if he were president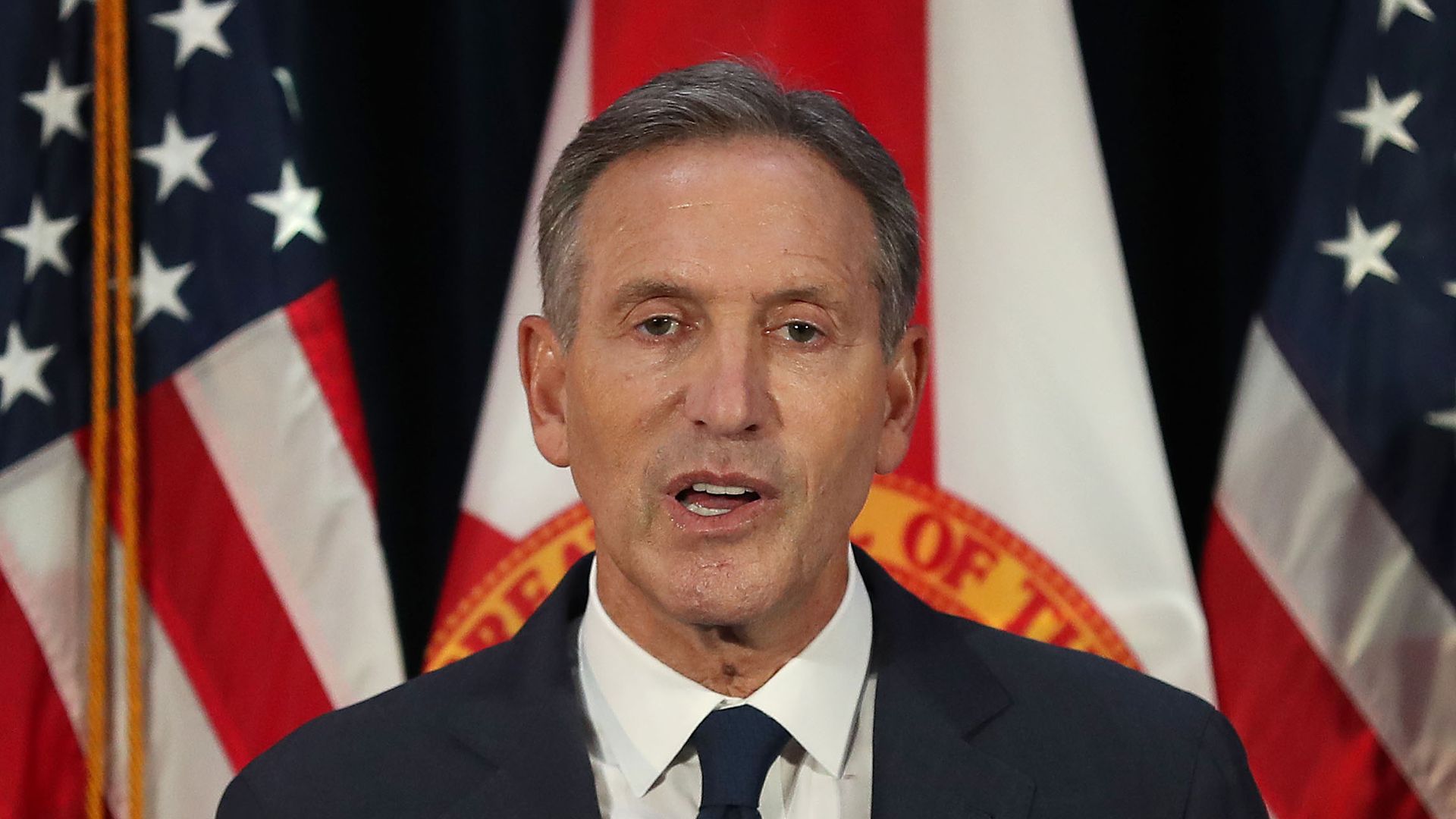 Former Starbucks CEO Howard Schultz said Wednesday if he were president, he'd never sign a bill into law that didn't receive bipartisan support, The Washington Post reports.
What he's saying: "I would not sign any legislation — none — into law that does not have bipartisan support," Schultz said in Miami. "We need to be candid with the American people and admit, yes, that both sides have good ideas if we work together."
Why it matters: Schultz hasn't entered the 2020 race, but he is on a nationwide tour while exploring the issue of running as a centrist independent. He told Fox News' "Your World with Neil Cavuto" Wednesday he was thinking of running outside of the two-party system because it was broken. House Majority Leader Steny Hoyer (D-Md.) told the Fox News show if Schultz were to run, it would hurt the Democrats.
Go deeper: Starbucks has a 2020 problem
Go deeper