Kellyanne Conway's defense of Trump overshadowed by husband's tweets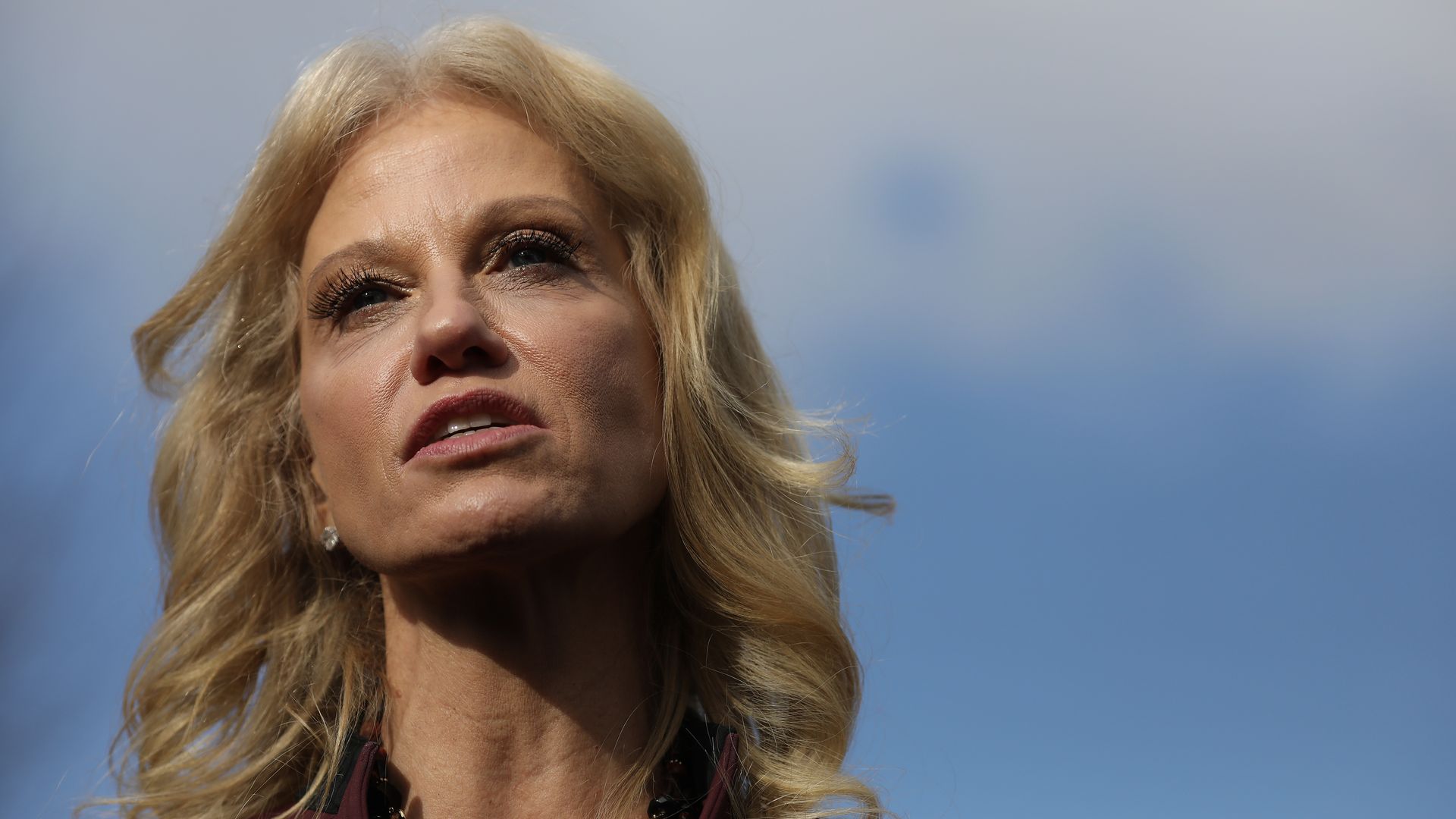 White House counselor Kellyanne Conway told Fox News' '"The Ingraham Angle" Wednesday there's "a lot of noise and a lot of nonsense" about the Trump administration — hours after her husband claimed the president told "pathological" lies.
The details: George Conway is a vocal critic of Trump. The president's son Eric Trump says that disrespects Kellyanne Conway.
In his latest attack, George Conway criticized the president for telling "absurd" lies and claiming former Trump campaign chairman Paul Manafort's sentencing judge cleared him of collusion.
Kellyanne Conway has never publicly addressed her husband's criticisms of Trump.
On "The Ingraham Angle," she denounced the Republican senators against Trump's border wall emergency declaration and said he'd issue a veto if it's overturned. She also attacked Democrats who say he dehumanizes people and the media for not covering positive Trump administration stories.
What she's saying: "I think the media mattered to themselves and to each other," Kellyanne Conway told Laura Ingraham. "But there is a lot of noise and a lot of nonsense out there. I think people know that they are doing much better."
Go deeper