Trump blames "fake news" for "deranged" Melania conspiracy theory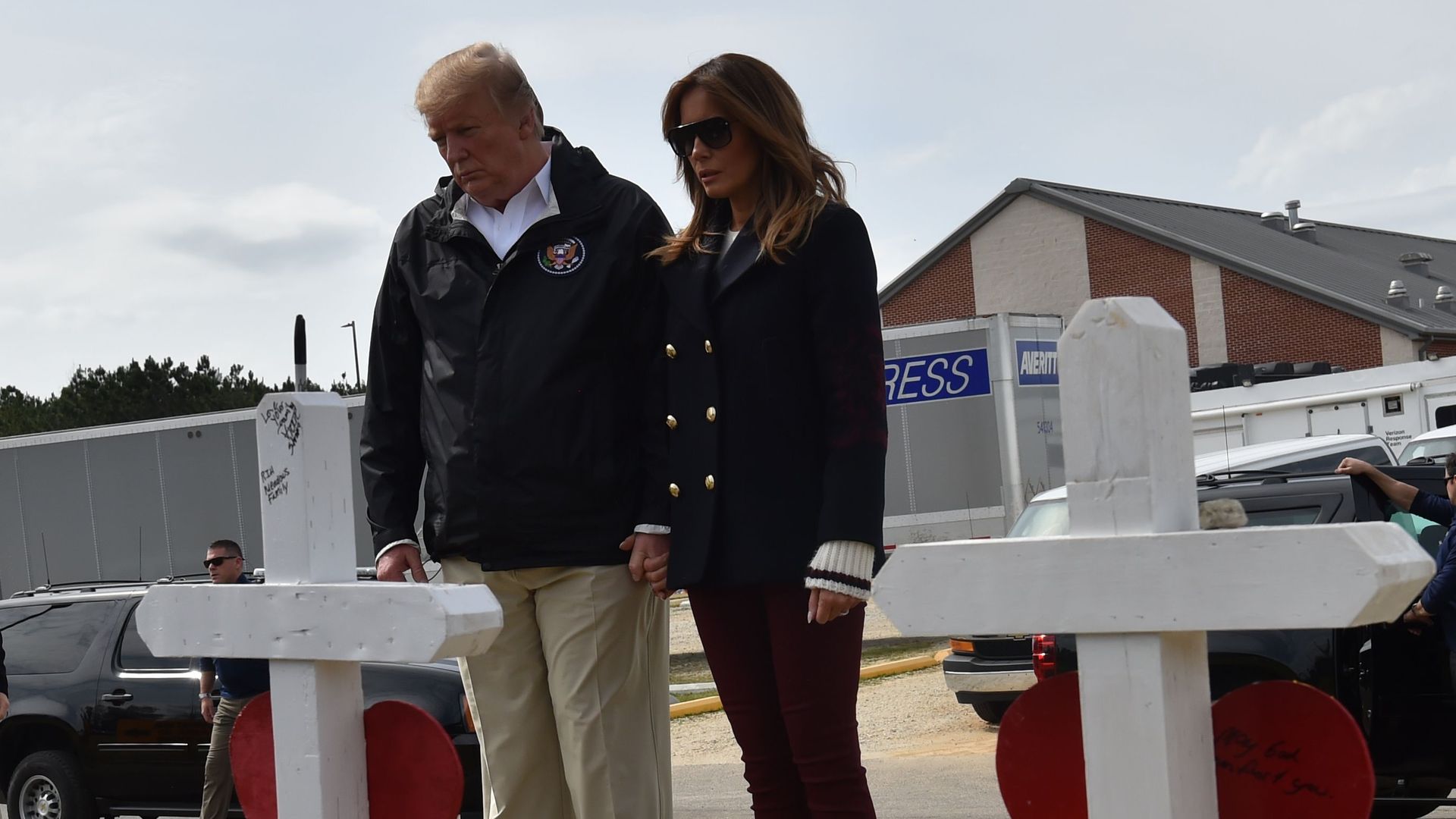 President Trump appeared to blame the media Wednesday for peddling the conspiracy theory that first lady Melania Trump uses a body double to accompany him on trips.
Details: Some social media users had suggested the first lady looked different and might be an actress while wearing sunglasses when the couple's visited a memorial in Opelika, Alabama, for the 23 victims who died in a tornado there. The body double conspiracy theory emerged in 2017, when Melania Trump visited the U.S. Secret Service training facility in Maryland. She was also wearing dark glasses during that visit. Trump did not supply any evidence to back up his claim of who was behind the conspiracy theory.
Go deeper