U.S. labels Golan Heights "under Israeli control" for first time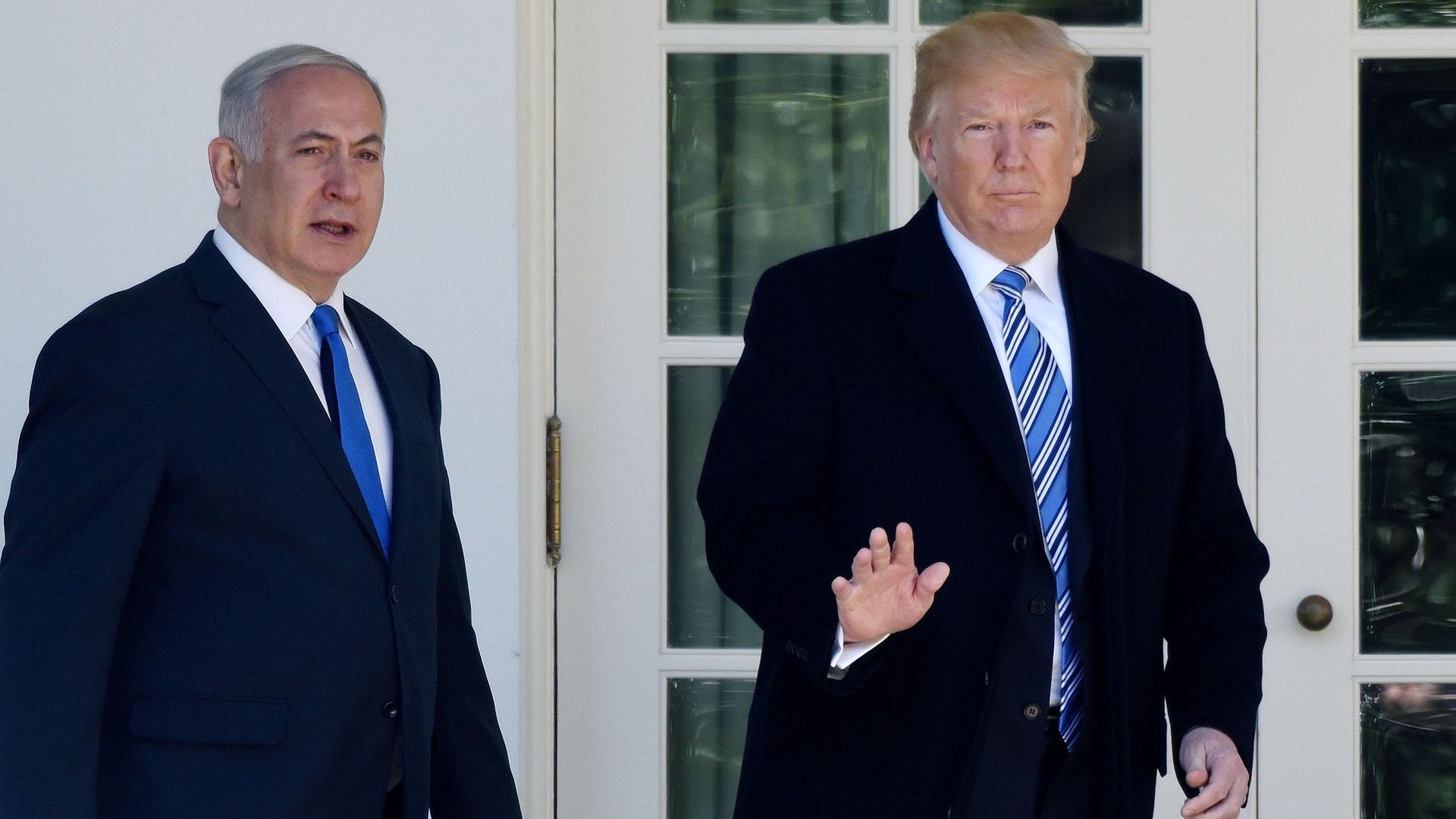 The U.S. refers to the Golan Heights as an area "under Israeli control," instead of "occupied territory," for the first time in a human rights report issued today by the State Department.
Why it matters: This step is both symbolic and significant. Israel occupied the Golan Heights, recognized internationally as Syrian territory, during the 1967 war. In the last year, Israel has been lobbying the Trump administration and Congress to recognize Israeli sovereignty over the area. The change in language in the report is not a recognition of Israeli sovereignty, but is a clear signal in that direction.
Context: U.S. Ambassador to Israel David Friedman has been the key U.S. figure pushing for the change, according to U.S. officials. As I reported earlier this week, Benny Gantz, Prime Minister Benjamin Netanyahu's main opponent in April's elections, thinks the Trump administration could recognize Israeli sovereignty in the Golan in order to help Netanyahu in the elections.
More details: There was another significant change in the report — it dropped the term "occupied" in reference to the West Bank.
In last year's report, the State Department didn't use the word "occupied" in the headline but did use it six times in the body of the report (in comparison to more than 40 times during the Obama administration).
What they're saying: A senior State Department official tried to downplay the significance of the change in wording, saying it doesn't signal a change in U.S. policy over the legal status of the Golan Heights or the West Bank.
"As we stated last year, we retitled this Human Rights Report to refer to the commonly used geographic names of the area the report covers: Israel, the Golan Heights, the West Bank, and Gaza. That is in line with our practices generally. We also believe it is clearer and more useful for readers seeking information on human rights in those specific areas. The title of the report was updated to reflect current practices in the Department and to be clearer and more useful to readers and researchers."
— State Department official
Go deeper