Lanny Davis explains the "two Michael Cohens"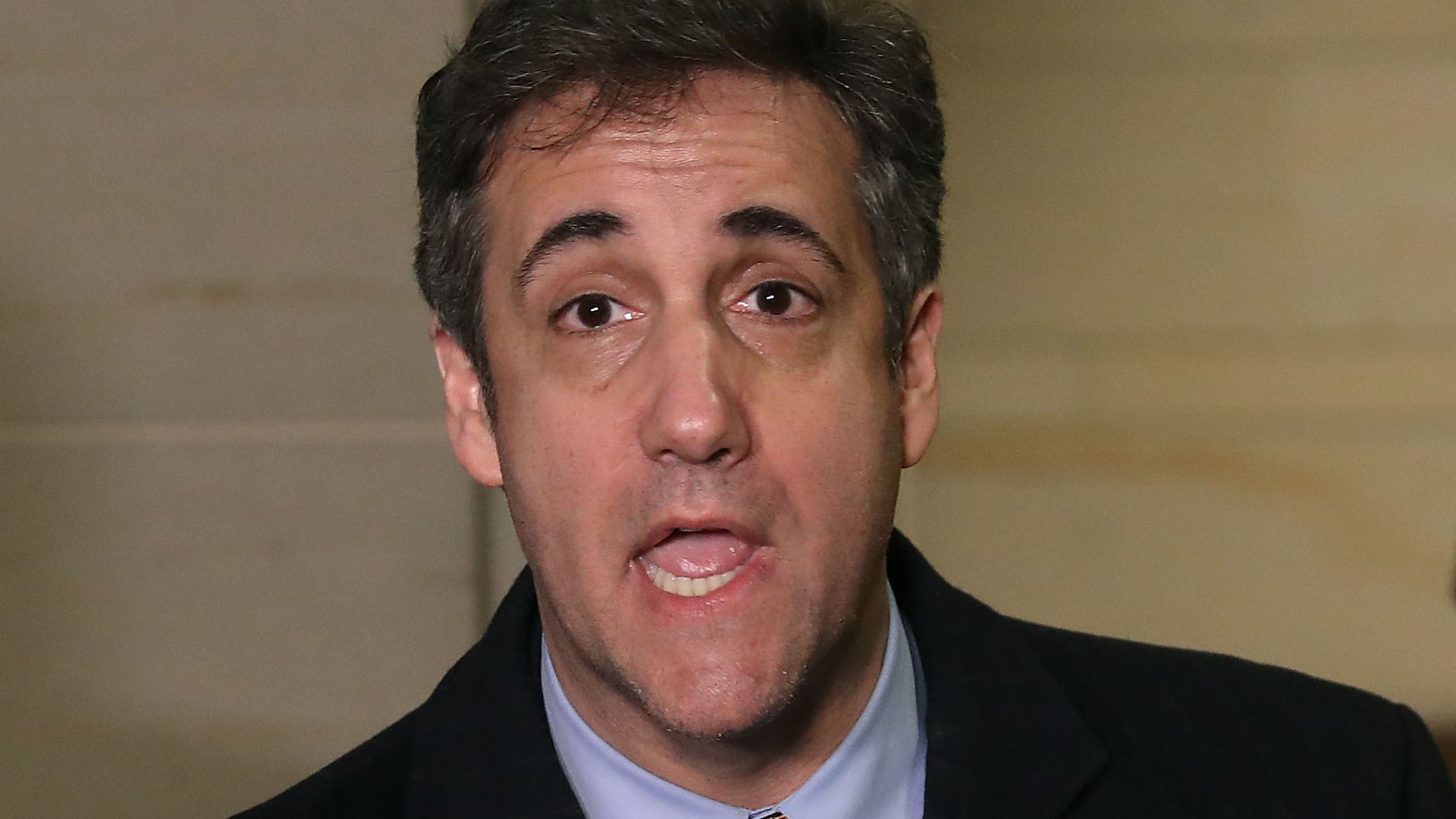 Michael Cohen's attorney Lanny Davis told Axios that Cohen and his legal team "blame ourselves, not anybody else," for not clearly explaining what he called the "two Michael Cohens."
Why it matters: Cohen attorney's Michael Monico sent a letter to House Oversight Committee Chairman Elijah Cummings Tuesday night clarifying that Cohen never asked President Trump to grant him a pardon, despite Trump tweeting that Cohen had "directly asked." The letter comes amid questions whether Cohen lied again to Congress.
Davis distinguished between the Cohen who consistently lied for Trump vs. the one who exited a joint defense agreement with the president's lawyers and turned against Trump last June. But he maintained that Cohen "never directly asked Donald Trump for a pardon. That's a true statement."
"He was at the time part of a joint defense agreement, what some people call a liars' club … he sent one of his lawyers over to talk to Mr. [Rudy] Giuliani to discuss the option [of a pardon] because it was being dangled out of the water like a piece of bait by Mr. Trump … and he explored that option. But that was the Michael Cohen who is lying."
— Lanny Davis, attorney for Michael Cohen
Davis said the "second Michael Cohen," who called him last year and told him that he was "tired of lying for Donald Trump," and after that he never explored a pardon.
The letter from Monico also states: "In retrospect, while the sentence could have been clearer regarding the time frames, the sentence is true, and Mr. Cohen stands by his statement."
The bottom line: There is nothing illegal about a subject in a criminal investigation seeking a presidential pardon. The issue is whether Cohen, who will begin a three year prison sentence in May, lied to Congress when said he had "never asked for, nor would I accept, a pardon" from Trump.
Additionally, offering the prospect of a presidential pardon to discourage someone from assisting investigators could also be seen as witness tampering or obstruction of justice.
Editor's note: An earlier version of Davis' quote included the phrase, "When Mr. Cohen stopped, and decided he wanted to get out of the club..."
Go deeper