Boeing CEO personally appealed to Trump on 737 MAX 8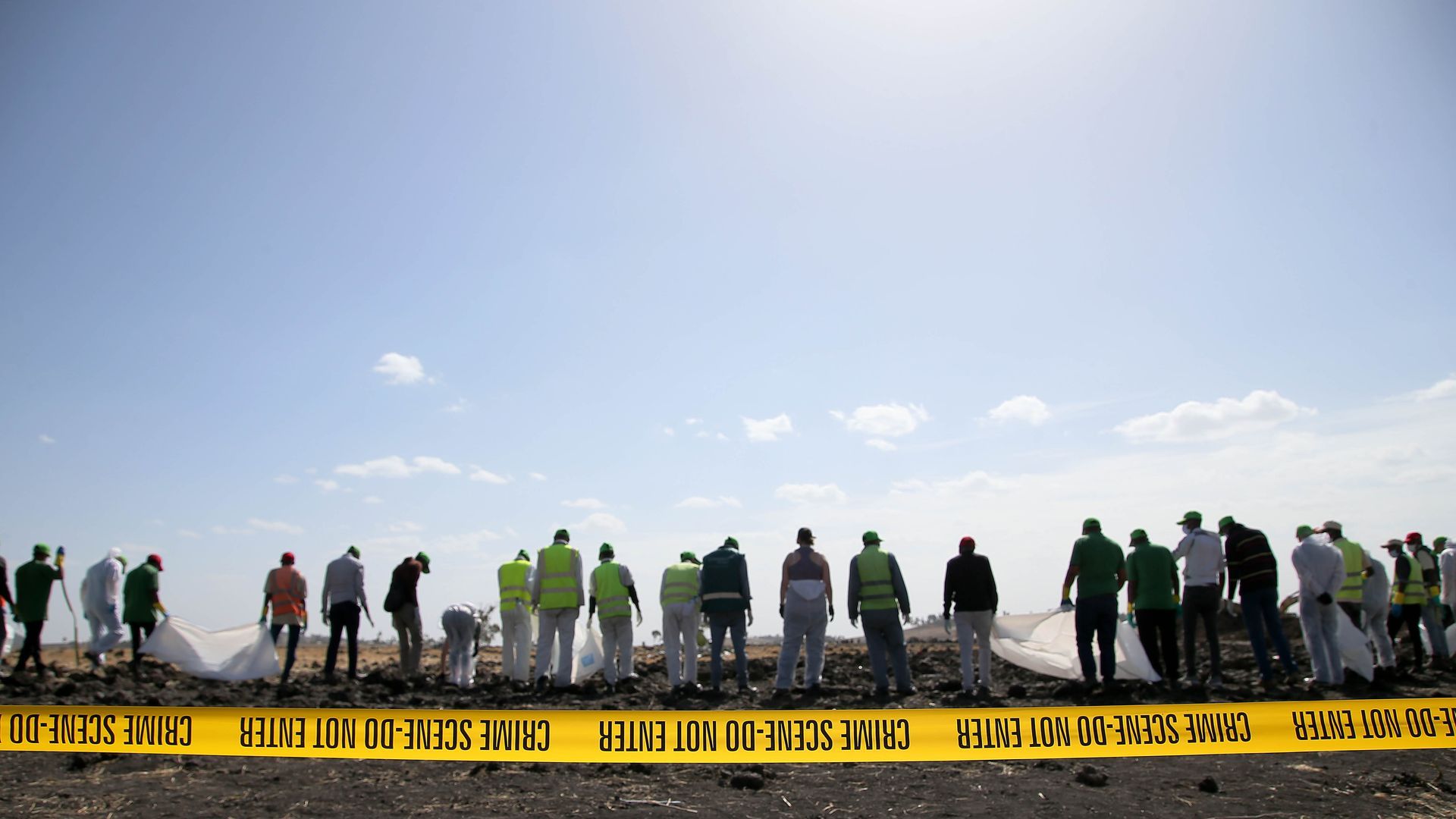 With the U.S. nearly alone among major countries in allowing 737 Max 8 jets to keep flying, Boeing CEO Dennis Muilenburg, made a personal appeal to President Trump, the New York Times reports in its lead story.
Calling from Boeing HQ in Chicago, Muilenburg expressed his confidence in the safety of the planes.
"Boeing reiterated ... that it had 'full confidence' in the 737 Max 8. It noted that the F.A.A. had taken no action and 'based on the information currently available, we do not have any basis to issue new guidance to operators.'"
Two U.S. airlines — Southwest and American — fly the 737 Max 8 aircraft and both said they planned to keep flying, per the Times.
"The airlines ... said they have analyzed data from their thousands of flights with the jets and found no reason to ground them."
Go deeper: U.S., Canada remain key holdouts in suspending Boeing 737 MAX jet
Go deeper