Tucker Carlson on audio releases: We will never bow to the mob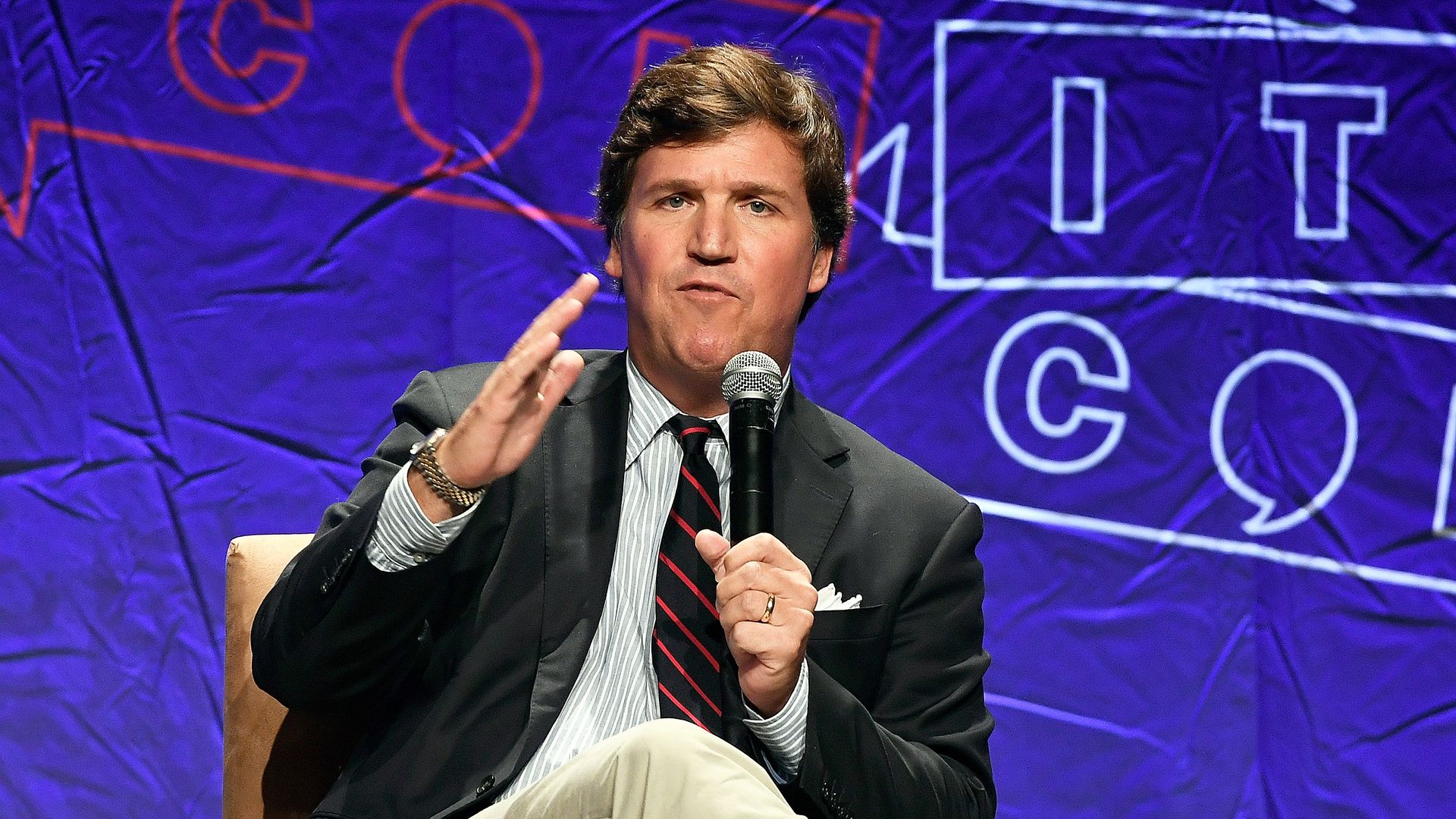 Tucker Carlson responded on his Fox News show Monday to audio footage of controversial past comments he'd made by declaring, "we will never bow to the mob."
Why it matters: His remarks on "Tucker Carlson Tonight" were the first time he had responded on TV and at any great length to the audio releases by liberal advocacy group Media Matters for America of comments he'd made on "Bubba the Love Sponge" radio show. He did not directly respond to the remarks that were attacked for being racist, sexist and homophobic, saying it was "pointless to try to explain how the words were spoken in jest, or taken out of context.
What he's saying: "The great American outrage machine is a remarkable thing," he said. Carlson claimed the "liberal mob" was working hard to kill his show. "Fox News is behind us, as they have been since the very first day," he said. "[W]e've always apologized when we're wrong, and will continue to do that. That's what decent people do. They apologize. But we will never bow to the mob. Ever. No matter what."
Go deeper: Fox News under fire
Go deeper