Stone's lawyers say he didn't intend to hide anything from judge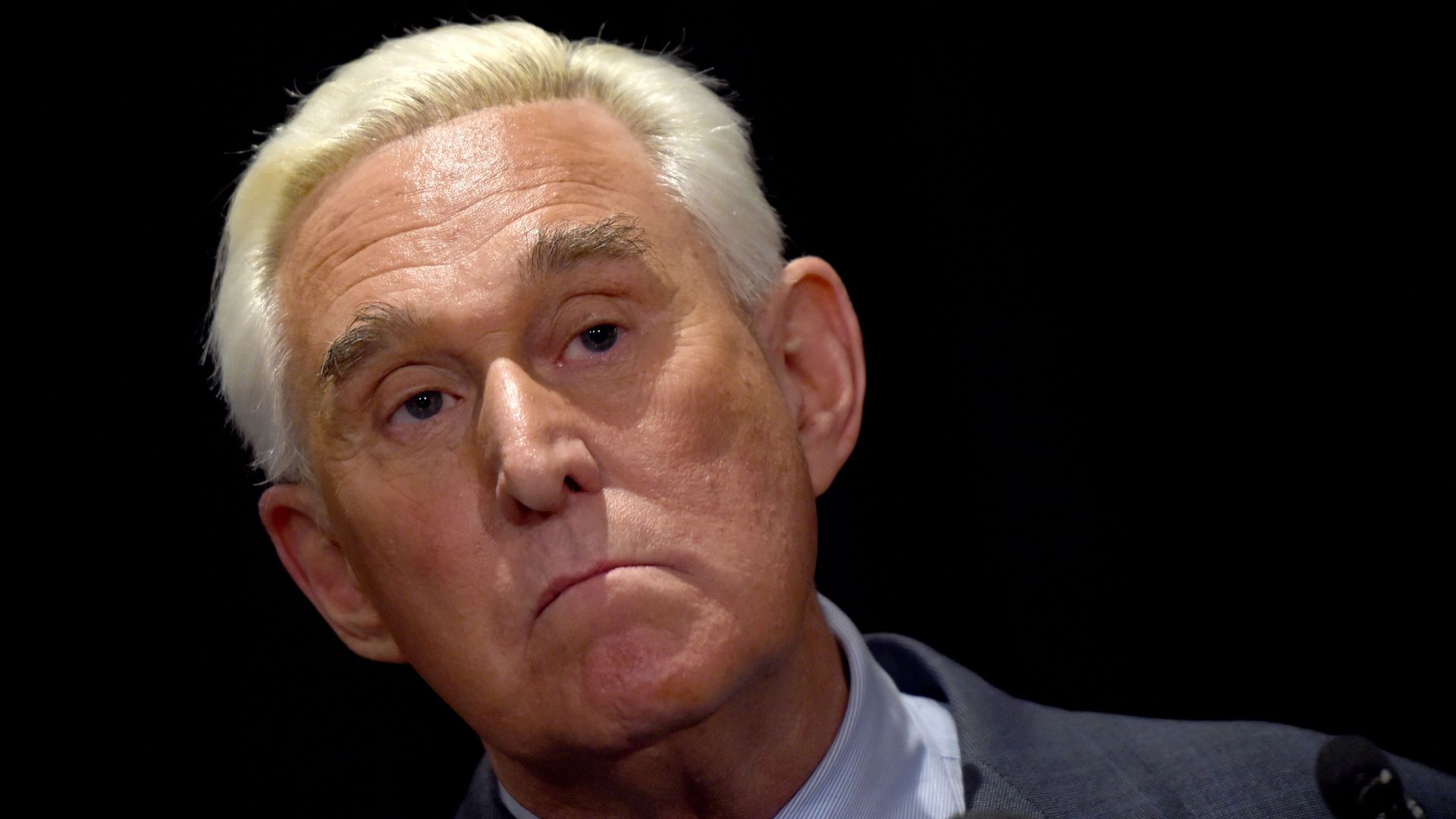 Attorneys for longtime Trump adviser Roger Stone apologized to a federal judge Monday, saying he never intended to hide anything or violate his gag order with the updated publication of his book.
What they're saying: "There was/is no intention to hide anything," the lawyers wrote in a submission to U.S. District Court Judge Amy Berman Jackson about his book, "The Myth of Russian Collusion: The Inside Story of How Donald Trump REALLY Won" — which criticizes the Mueller investigation. "Having been scolded, we seek only to defend Mr. Stone and move ahead without further ado."
Why it matters: Stone could have his bail revoked if Jackson determines he did violate the gag order restricting parties involved in his case from making public statements that could influence the outcome of the trial.
What's next? Stone is due back in court for a status conference on his case Thursday.
Go deeper: What we know and don't know about the players in the Stone indictment
Go deeper