New book "Kushner Inc" portrays Jared and Ivanka as enablers-in-chief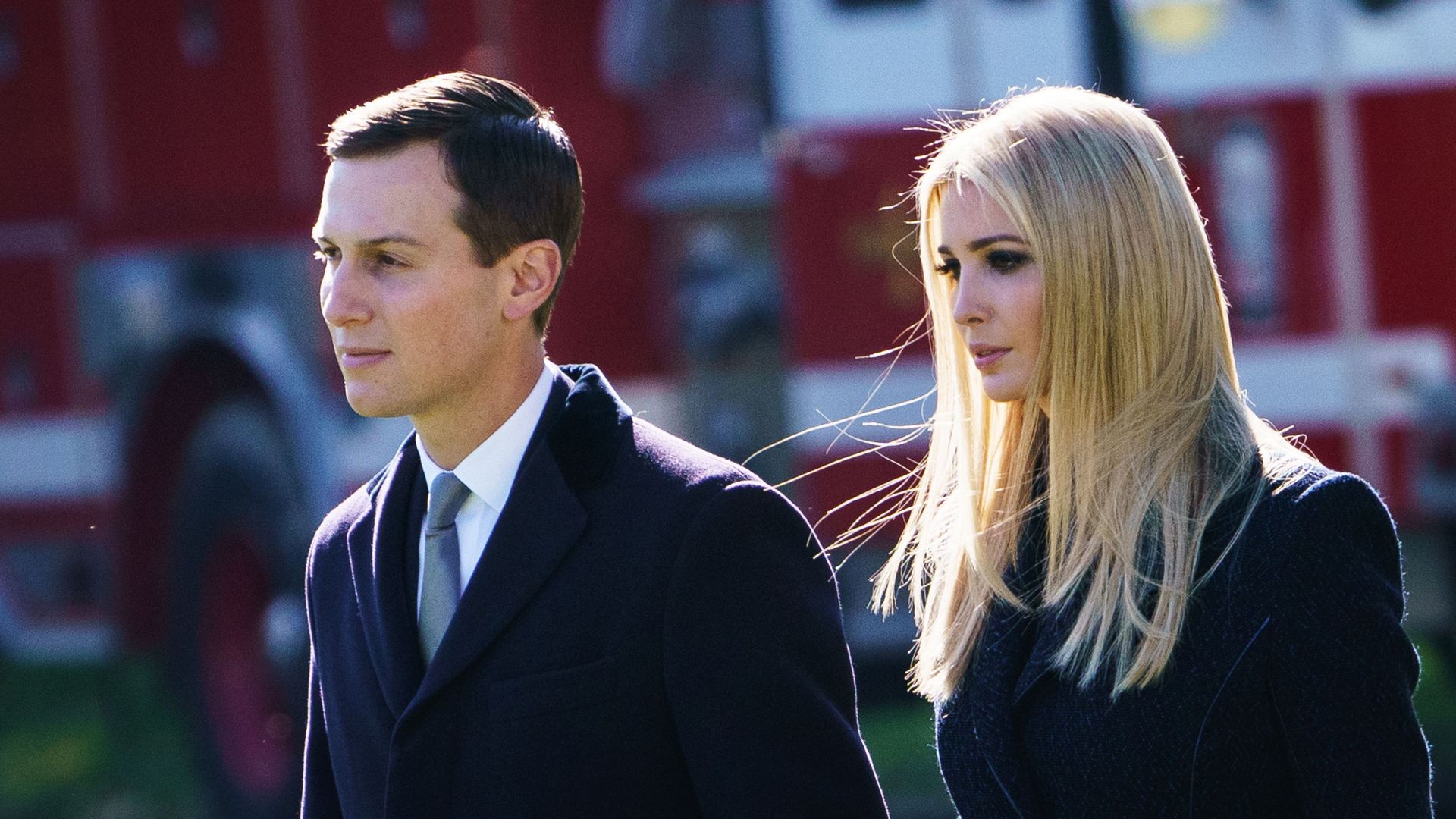 The New York Times' Annie Karni and Maggie Haberman get the jump on "Kushner Inc.," a book by investigative journalist Vicky Ward that's out a week from today:
She portrays Ms. Trump and Mr. Kushner as two children forged by their domineering fathers — one overinvolved with his son, one disengaged from his daughter — who have climbed to positions of power by disregarding protocol and skirting the rules when they can. And Ms. Ward tries to unravel the narrative that the two serve as stabilizing voices inside an otherwise chaotic White House, depicting them instead as Mr. Trump's chief enablers. ...
Ms. Trump and Mr. Kushner wanted to control who could travel on trips funded by the State Department, Ms. Ward wrote, citing a source at the department. Ms. Trump also often requested to travel on Air Force planes when it was not appropriate. When Rex W. Tillerson, the former secretary of state, would deny the requests, the couple would invite along a cabinet secretary, often Treasury Secretary Steven Mnuchin, to get access to a plane.
Response from Peter Mirijanian, spokesperson for Abbe Lowell, attorney for Jared Kushner:
"Every point that Ms. Ward mentioned in what she called her 'fact checking' stage was entirely false. It seems she has written a book of fiction rather than any serious attempt to get the facts. Correcting everything wrong would take too long and be pointless."
Go deeper