Bundle wars heat up with Hulu and Spotify Premium package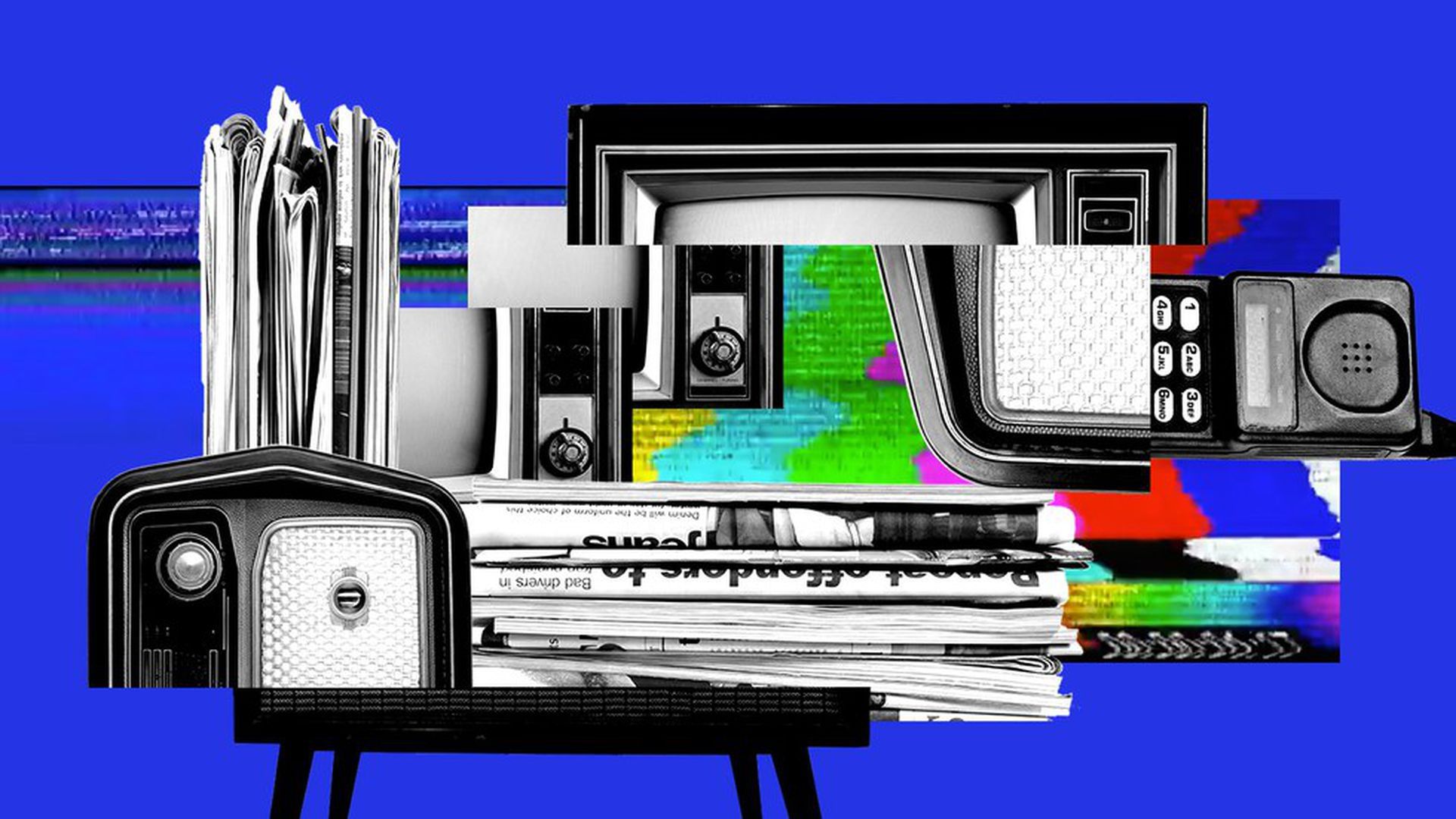 In a race to win over the hearts and budgets of consumers, tech giants are squeezing as many services together as possible, making it more cost efficient for users to buy those services, than individual music, video or news subscriptions.
Driving the news: Hulu and Spotify Premium announced a new entertainment bundle early Tuesday morning that would give individual U.S. Spotify Premium users access to Hulu's ad-supported digital TV and movie content plan at no additional cost to current.
Hulu and Spotify's package would give subscribers access to 40 million songs and 85,000+ TV episodes, movies, original content for a monthly cost of $9.99, down from $12.99 previously. (Hulu has struck many of these types of packaged deals with other companies to drive subscribers.)
Apple sent out official invitations to its highly-anticipated event later this month, in which the company is expected to use to talk more about media services like video and news. There have been rumors that Apple could one day sell a content bundle of services across verticals, like news, video and music.
Amazon Prime memberships currently include the streaming of free movies, TV shows and music, unlimited reading, and more. Amazon has reportedly gone in on a deal to buy regional sports cable network YES from Disney. That, combined with its other live sports deals (like the NFL on Thursday nights), suggest that Amazon could one day be thinking about adding more live sports content to its media bundle.
The bottom line: The future of media consumption is likely to be owned by a few big platforms that can offer a variety of services, as opposed to individuals accessing many different subscriptions individually.
Go deeper