Tulsi Gabbard declines to call Syria's Bashar al-Assad a war criminal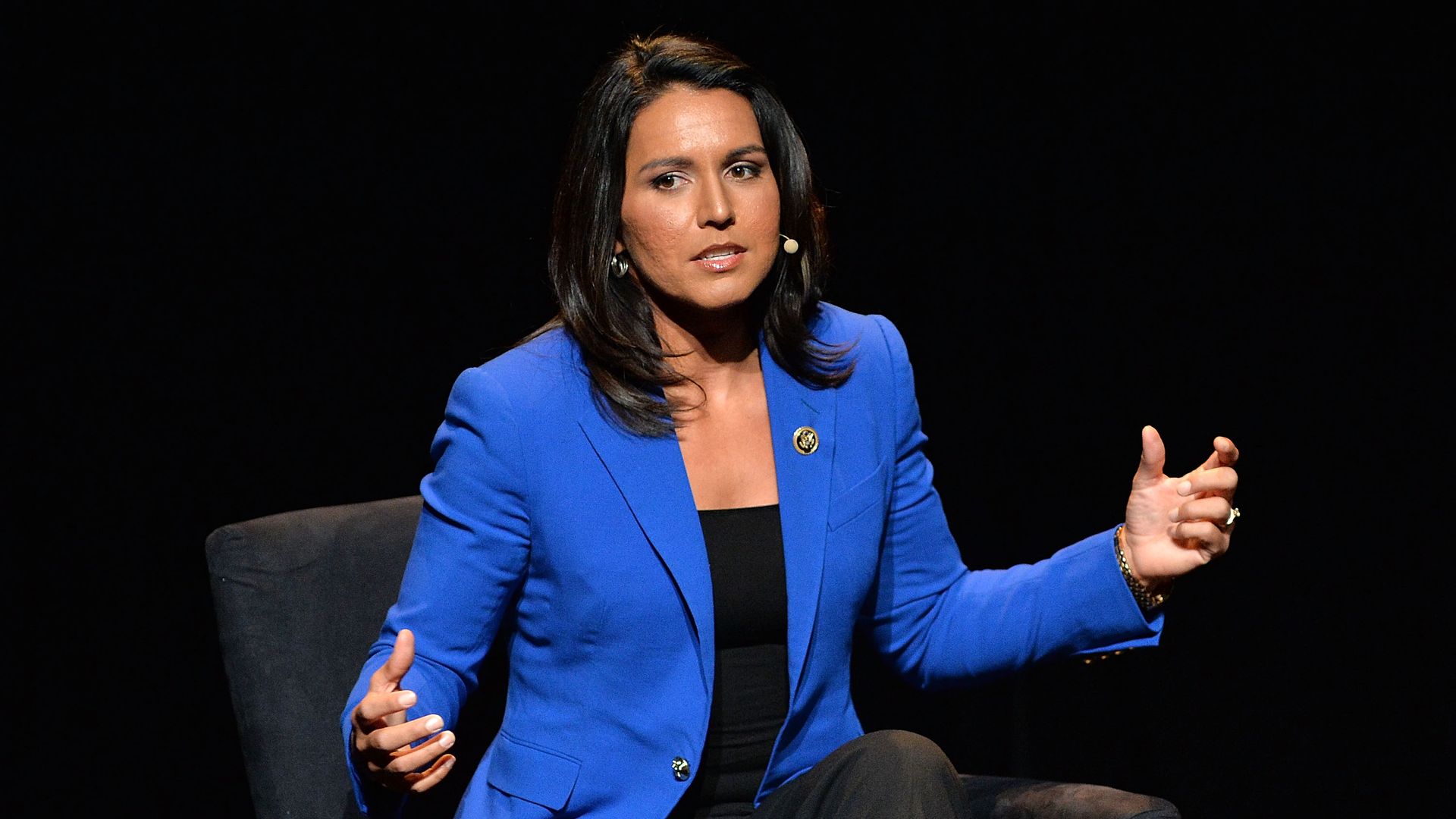 Presidential candidate Rep. Tulsi Gabbard (D-Hawaii) declined to call Syria's President Bashar al-Assad a war criminal during a CNN Town Hall interview with Dana Bash Sunday.
What she's saying: "I think that the evidence needs to be gathered, and as I have said before, if there is evidence that he has committed war crimes, he should be prosecuted as such."
The big picture: Gabbard met with Assad when she made a secret trip to Syria in 2017. In February, she told MSNBC: "Assad is not the enemy of the United States because Syria does not pose a direct threat to the United States." But Gabbard told Bash she believed her past comments on Assad had been misunderstood.
Biggest anecdote: "There have been reports showing that chemical weapons have been used in Syria, both by the Syrian Government as well as different terrorist groups on the ground in Syria," Gabbard told Bash. "The skepticism and the questions that I raised were very specific around incidents that the Trump Administration was trying to use as an excuse to launch a U.S. Military attack in Syria."
Go deeper: Tulsi Gabbard: Everything you need to know about the 2020 candidate
Go deeper