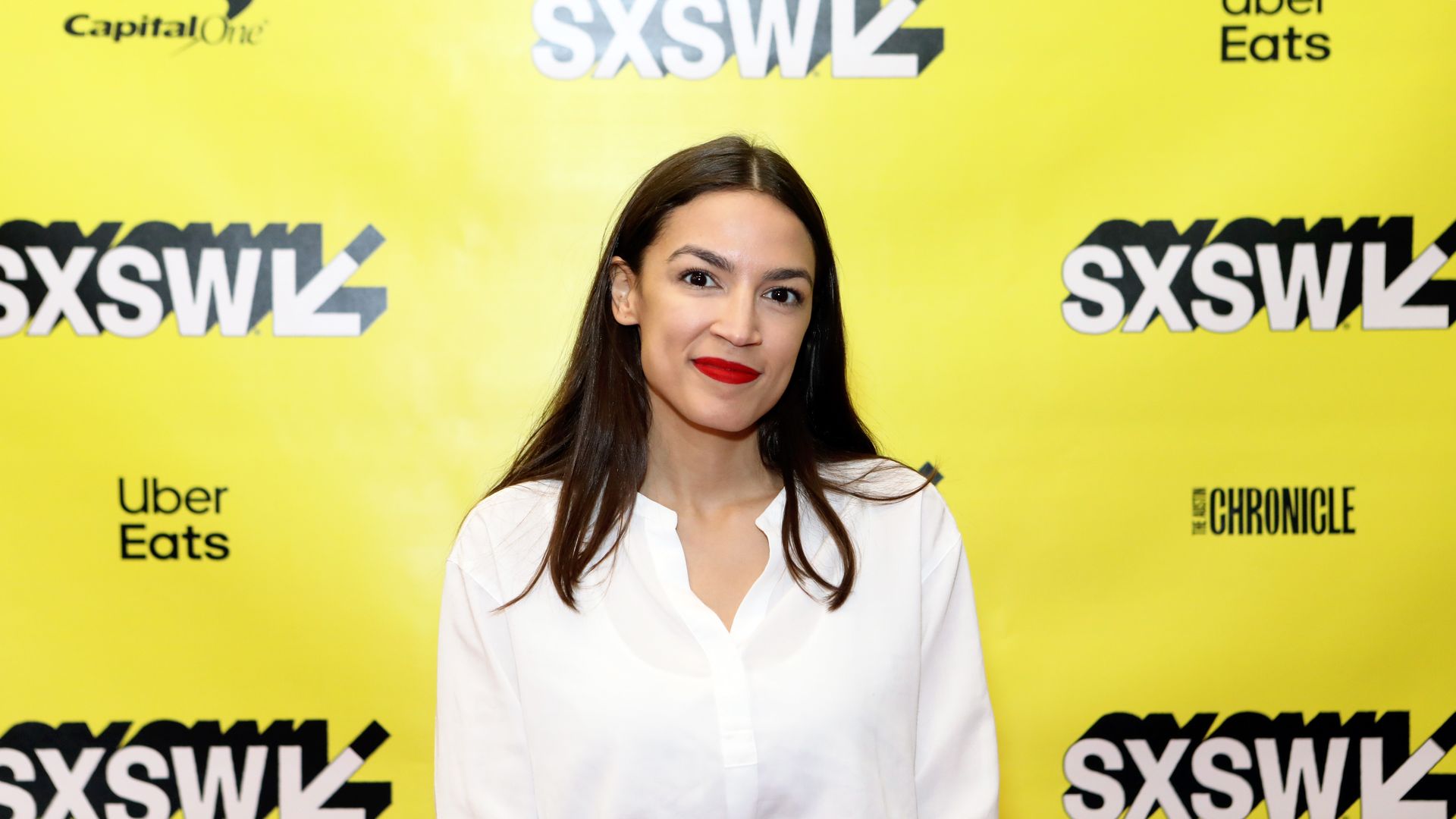 Creatives in music, film and tech that have for decades been the center of attention at the annual SXSW (South by Southwest) festival in Austin, Texas, have been overshadowed this year by the arrival of rising political stars.
Why it matters: The invasion of politicians, regulators and political reporters at the festival shows just how much politics has become entrenched in every aspect of our cultural lives.
Driving the news: For years, critics and investors came to SXSW mostly to scout hot trends, products and talents before they got big.
This year, however, all eyes were on up-and-coming political stars like Rep. Alexandria Ocasio-Cortez and Beto O'Rourke, as well as presidential hopefuls like Sen. Amy Klobuchar, Howard Schultz, Sen. Elizabeth Warren and Colorado Gov. John Hickenlooper, who drew massive crowds.
High-end cocktail parties hosted these figures as special guests. At one party Axios attended, Ocasio-Cortez received far more attention than the Hollywood celebrities in the room.
Ocasio-Cortez was particularly busy. The freshman representative participated in on-stage interviews and attended events to promote the new Netflix documentary "Knock Down the House," which follows the 2018 political campaigns of four female progressive candidates, including AOC.
Seizing on the moment, CNN aired a live presidential town hall Sunday night from Austin in the middle of the festival, which brought well-known political journalists to the event.
"We want to give every single candidate a platform. It seemed logical for CNN to come in and have a town hall at SXSW," CNN Digital executive vice president Andrew Morse told Axios on stage Saturday.
Between the lines: Part of the political blitz at SXSW relates to the rise of attention to the regulation of Big Tech companies, which have long-participated in the festival.
Attendees at a Vox Media party were shouting "break them up!" during a panel discussion about antitrust policy in tech.
The EU stepped up its presence at the event this year, flying its competition secretary Margrethe Vestager in for an interview with Kara Swisher.
Noticeably absent from the conversations, events and parties were conservative politicians and media outlets.
House Minority Leader Kevin McCarthy (R-Calif.) addressed one event.
None of the major conservative news outlets threw big parties or set up exhibitions on Austin's famous Rainey Street, while CNN, NBC, the New York Times, Buzzfeed, Vox Media and others all had a big presence.
Be smart: SXSW has progressive, indie-alternative roots, but the festival's new political dimension makes the lack of ideological diversity more visible.
The big picture: Politics' entry into SXSW now becomes part of the history of the festival, which started in 1987 as a music showcase and has evolved over the years to include film, media and technology components.
Editor's note: This story has been updated to mention Rep. McCarthy's SXSW appearance.
Go deeper