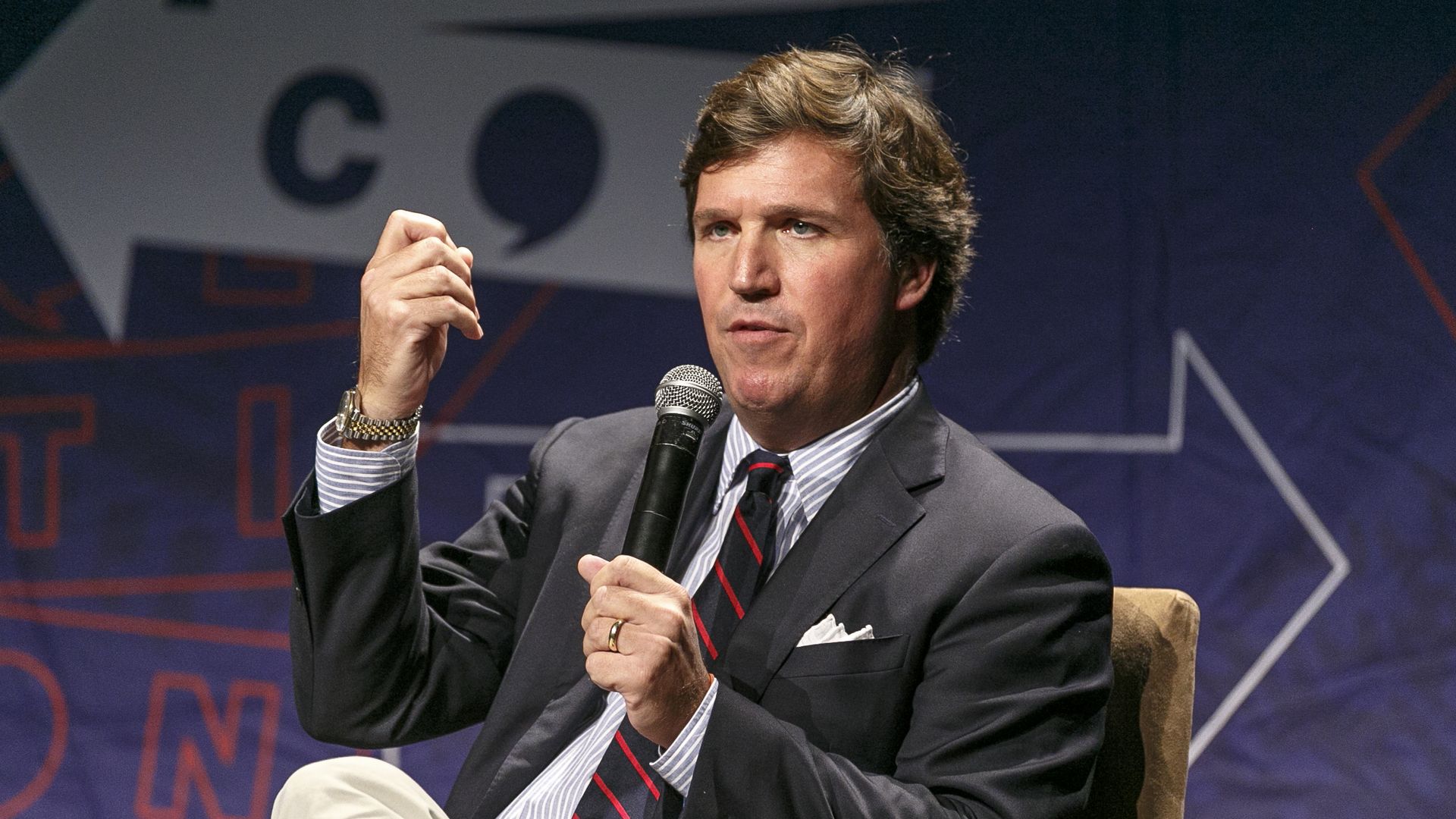 Fox News has enjoyed record ratings over the past two years, but its close ties to the president and its commitment to right-wing opinion coverage is putting the network on the brink.
Driving the news: A series of damning reports over the past week has forced Fox News to issue statements addressing its values and judgment as a news company.
On Sunday, Media Matters of America, a progressive think-tank, released audio recordings of primetime host Tucker Carlson referring to women in derogatory terms years ago. It also released audio in which Carlson used racist and homophobic language.
Activists are now calling for Fox News boycotts and protests outside of the company's New York City headquarters.
Carlson put out a statement acknowledging the comments and said, "Anyone who disagrees with my views is welcome to come on and explain why."
Other drama: On Saturday, Fox News issued a statement condemning the comments of host Jeanine Pirro, after she said that Rep. Ilhan Omar's use of a hijab was antithetical to the U.S. Constitution.
Last week, The New Yorker published an in-depth report calling out Fox's cozy ties to the White House and ways that it impairs the network's editorial independence.
Days later, the Democratic National Committee said it wouldn't be working with the network on any debates for the upcoming presidential election.
Why it matters: History shows that these scandals likely won't impact Fox's ratings or popularity among loyal conservative viewers. But they do make it harder for the network to land certain interviews and partnerships that could drive lucrative programming opportunities, like debates.
"We certainly want to make sure [the new audio tapes] are released when they can be most helpful to the media buying decision-makers," the Media Matters spokesperson said in an email to CNN.
Be smart: Despite Fox's reputation as a megaphone for the White House, it does employ credible journalists that want to do good work and may not feel empowered to do so if Fox doesn't address these issues.
The big picture: Last week's series of critical reports shows how difficult it is for the network to balance news programming with opinion personalities whose actions and words draw high ratings, but are often at odds with the professed mission of the network.
Go deeper