Trump attacks "grandstanding" California Governor as feud escalates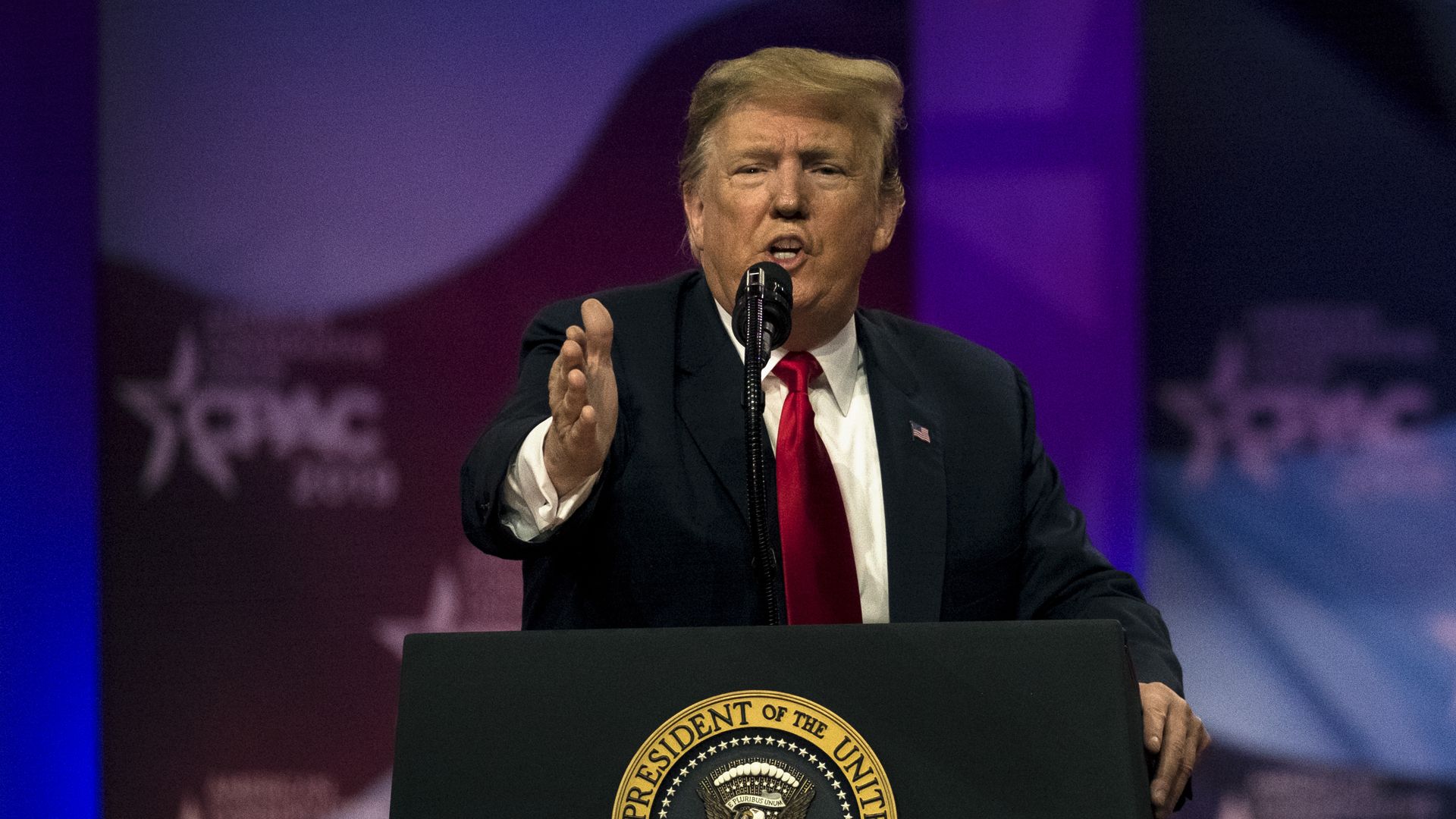 President Trump attacked California Gov. Gavin Newsom (D) Saturday over newly built shelters for asylum-seekers and the sidelining of a planned high-speed rail project.
Why it matters: The attack is the latest in a war of words between Trump and Newsom in the lead-up to the 2020 presidential race, as California spearheads liberal states' fight against Trump. California has launched a series of lawsuits against the president. Newsom had attacked the Federal Government Friday while visiting the shelters, telling CNN: "It's the Federal Government's responsibility. ... These are people that came through the process legally, seeking asylum legally." The pair last clashed over the scaled-back rail project over Twitter in February.
Go deeper