Exclusive: An interplanetary internet could be here sooner than you think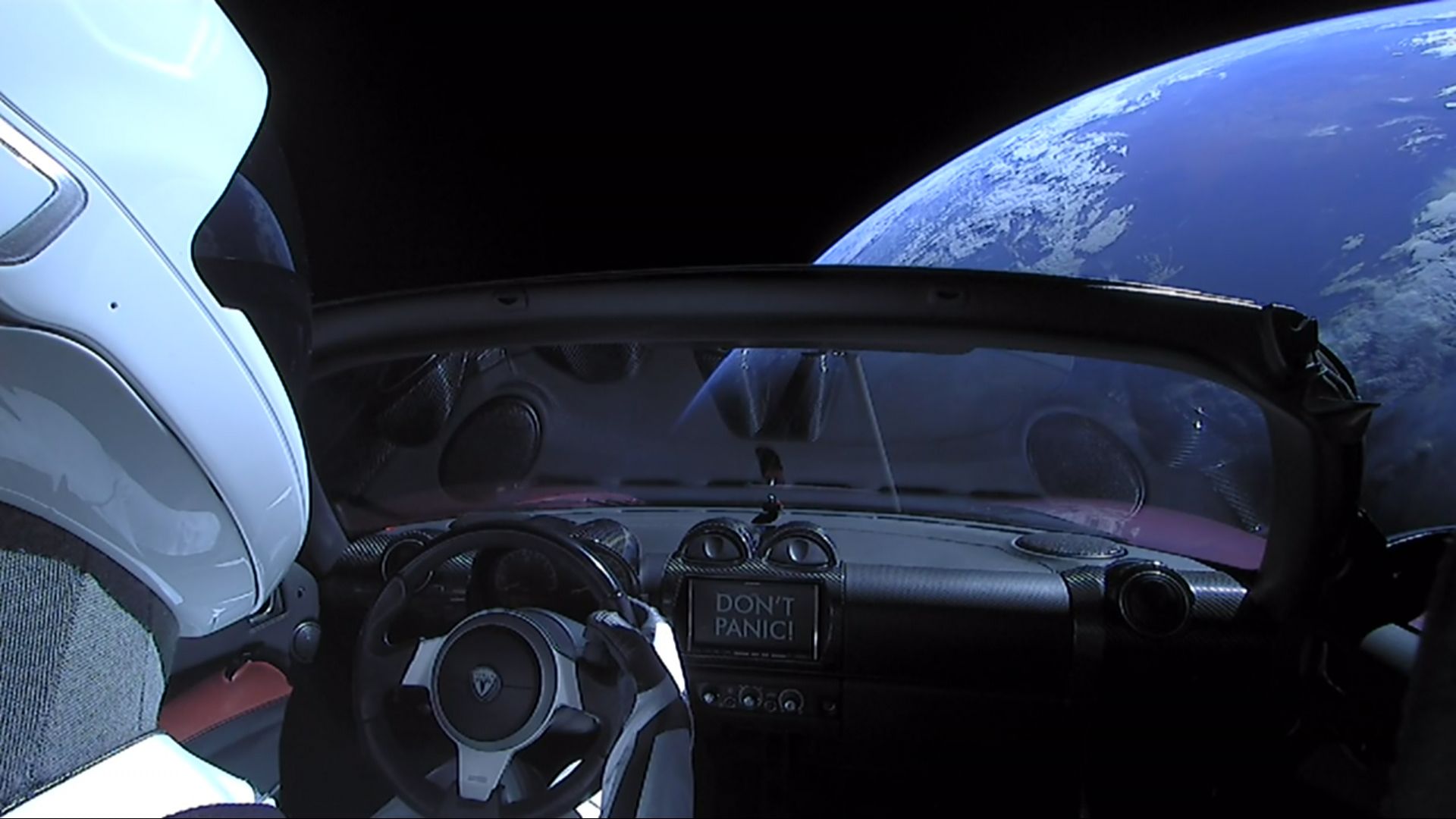 Beginning in 2020, Hypergiant Galactic Systems and the nonprofit Arch Mission plan to deploy the first in a series of small satellites intended to serve as relay points in an eventual interplanetary internet, Axios has learned.
Why it matters: With humans looking to return to the Moon and push into deep space, there is increased demand for building up a telecommunications infrastructure in our solar system, similar to what exists on Earth. An interplanetary internet, which is an idea that NASA has researched and is based on open data protocols, could solve major communications and data transfer challenges that future explorers will face.
The satellites could also serve as data storage devices to back up information from Earth and provide it to deep space explorers or even intelligent life from other planets, should they exist, who may be seeking information about human civilization.
The big picture: The first satellite will be a cubesat launched to the LaGrange point between the Earth and the Moon. This is where the gravitational forces between the Earth and the Moon are balanced by the centrifugal force of a third, smaller body. At such a location, a spacecraft can be parked in place for a long period of time.
The pairing up of Hypergiant Galactic Systems and the Arch Mission Foundation means the satellite network will also store huge amounts of data, serving as space-based libraries of life on Earth.
According to Arch Mission Foundation's co-founder, Nova Spivack, the first Lagrange library between the Earth and the Moon will be a proof of concept mission that will contain a backup of planet Earth.
"Think of it as an offsite backup for the planet," Spivack tells Axios.
Over time, Arch Mission aims to establish a solar system-wide network of libraries.
Additional launches are planned for 2021, with satellites sent to other Lagrangian points.
Between the lines: Because planets along with their moons and the sun are in constant motion, the satellites will need to be able to communicate with other nodes in the system by first calculating where they are, in case another object (such as a planet) is blocking them.
They will then have to determine on their own what the best way to get data from point A to point B is, Spivack and Hypergiant CEO Ben Lamm tell Axios. There will still be delays in communications due to the huge distances involved, but the goal is to minimize the lag time.
To accomplish this, Hypergiant is developing an AI-driven satellite operating system that is intended to give the satellites an automated way of navigating and decision-making in orbit.
The backstory: The Arch Mission Foundation has already placed data on at least 2 spacecraft, with the installment of a "Lunar Library" on board SpaceIL's Beresheet lunar lander, scheduled to touch down on the Moon's surface in April.
Previously, Arch Mission placed data on board the red Tesla that SpaceX launched into orbit around the sun during its test launch of the Falcon Heavy rocket in 2018.
Hypergiant Galactic is a new player in the burgeoning private sector space industry, having spun out of the AI company Hypergiant Industries in February when the company purchased Satellite and Extraterrestrial Operations and Procedures (S.E.O.P.S.), a Houston-based satellite deployment and services firm.
That purchase gave Hypergiant Galactic the ability to launch cubesats via the International Space Station.
My thought bubble: The company that successfully lays the groundwork for a space-to-space communications system stands to reap the rewards by charging others for using the network. That said, human exploration beyond low Earth orbit is still years away, and there are significant technical hurdles to overcome before an interplanetary internet comes to fruition.
Go deeper: Axios' Space Deep Dive
Go deeper