Trump's Middle East envoy defends Israeli freeze on Palestinian funds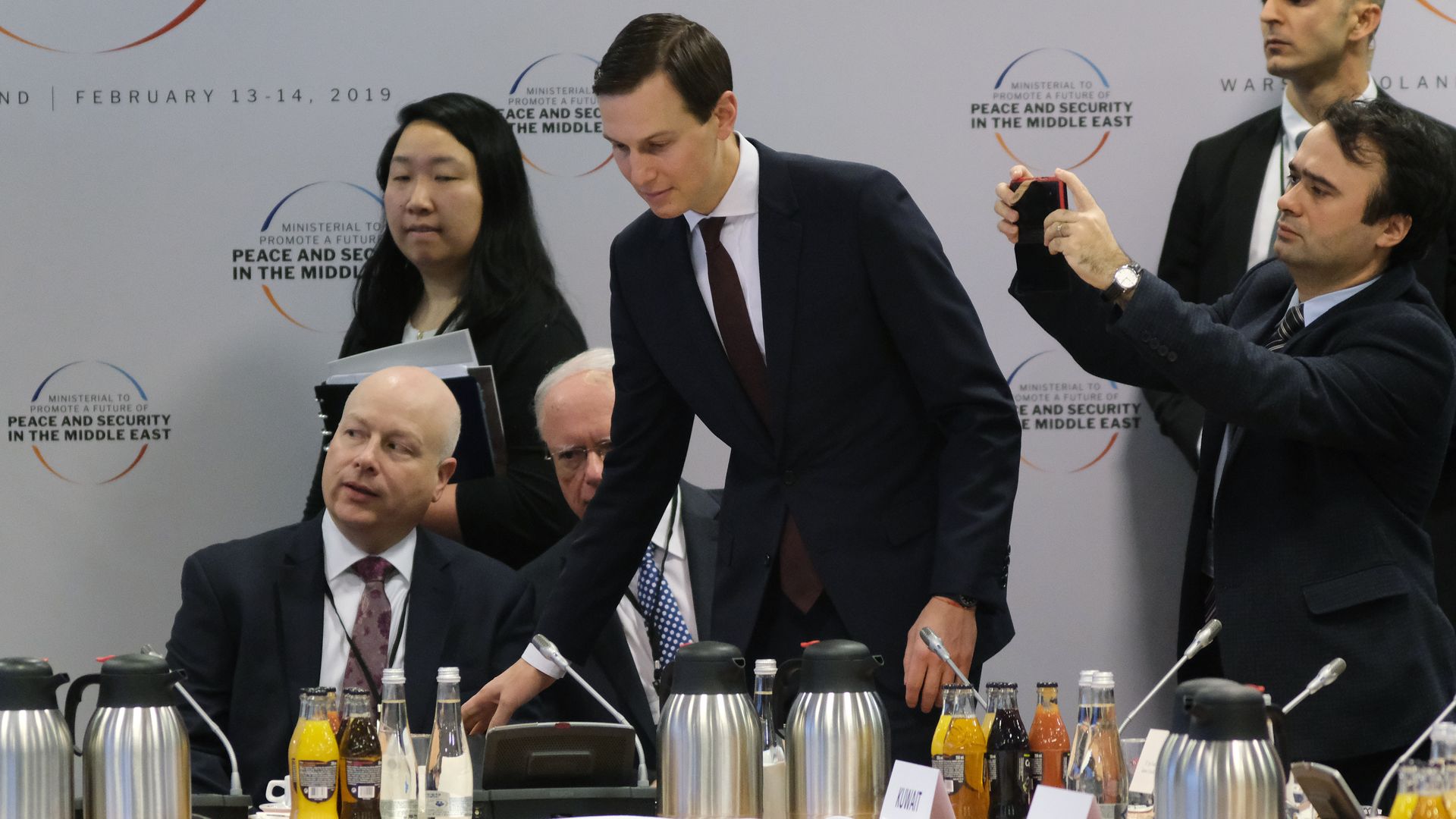 Today at a closed door meeting of the UN Security Council, President Trump's Middle East envoy, Jason Greenblatt, defended Israel's decision to withhold Palestinian tax revenues over the Palestinian Authority's payments to families of terrorists, U.S. officials told me.
"The time has come to make it clear that the Palestinian Authority, if it aspires to the status of a government, it must behave like one. It is unacceptable for the Palestinian Authority to pay these terrorists and their families a reward for criminal acts."
— Greenblatt at the meeting
Why it matters: The U.S. was the only member of the Security Council to defend the Israeli measure, which is a violation of the Oslo Accords. Other member states called on Israel to resume the transfer of the tax revenues according to its agreements with the Palestinians. 
The backdrop: The Israeli cabinet decided two weeks ago to freeze more than $150 million in Palestinian tax revenues over the course of a year.
The Palestinian Authority rejected the move, saying it would not accept any tax revenues from Israel if they were not in the full amount.
The tax revenues are a huge part of the Palestinian Authority's budget and without them the economic crisis in the West Bank and Gaza will further deteriorate.  
This decision was partially influenced by the current election campaign. Prime Minister Benjamin Netanyahu is at risk of being forced out of power.
U.S. officials said Greenblatt told the members of the Security Council that any other country would act as Israel did toward a country that was paying terrorists who attacked its citizens.
"It is entirely inappropriate to focus on Israel as the source of this crisis. It is the Palestinian Authority that has chosen to manufacture the current crisis.  ... "The Palestinian Authority is refusing to accept over $150 million in revenue to protest the fact that $11 million is being withheld, only to make a political point.  Does that sound like a governing authority that is concerned with the welfare of its people?".
— Greenblatt
Go deeper