A sky full of driverless flying cars in just a decade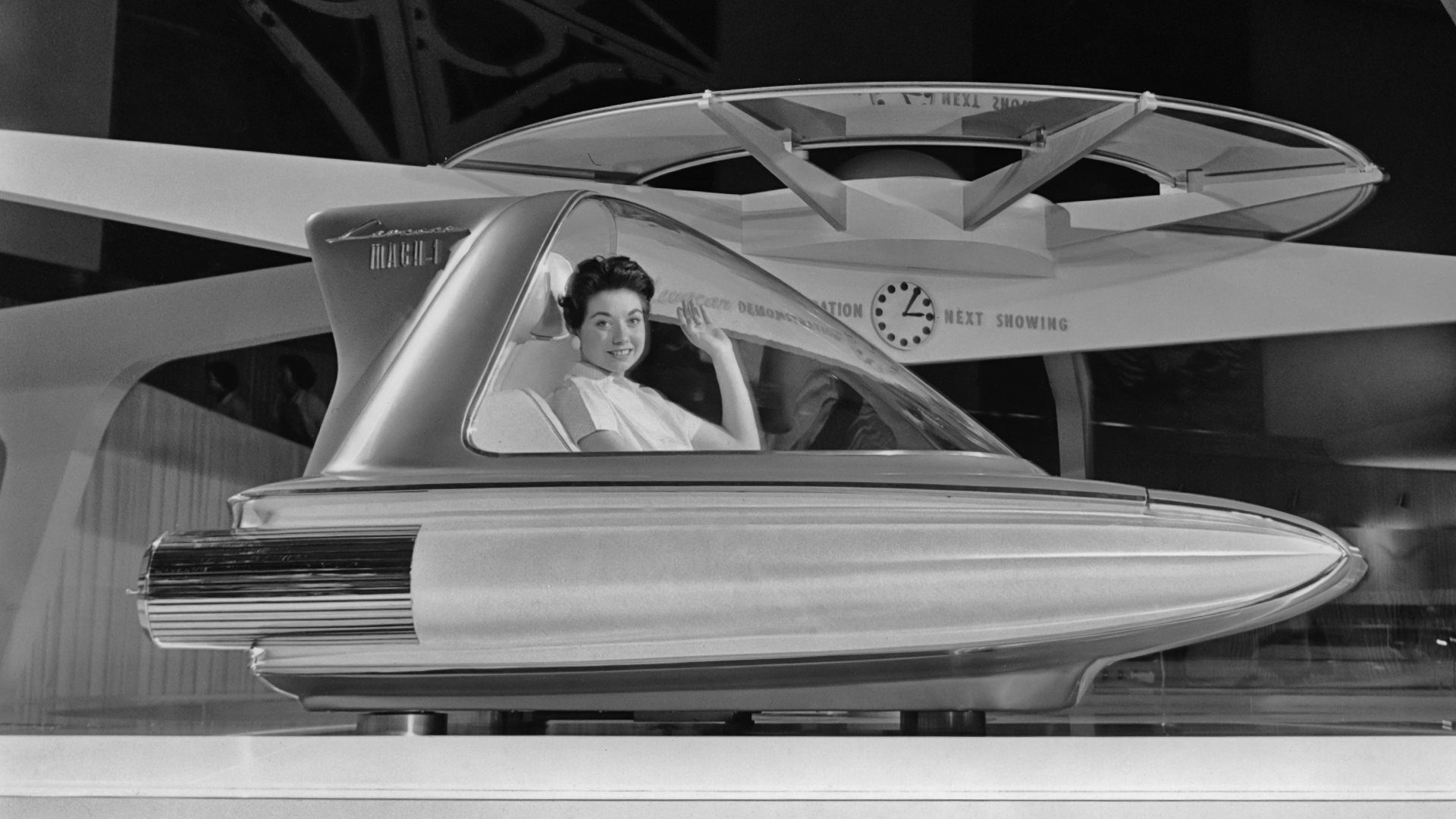 Carmakers are in a frantic race to own the driverless road. But a little-noticed parallel contest is under way in the world of autonomous vehicles — a competition for who will dominate a shift of motor traffic from the road to the air.
Why it matters: The competition to control the air could more profoundly impact how we live and work, with the potential to change the face of cities, how we measure time, and what we regard as our activity space.
"Jetsons" has become a catch-all metaphor for almost any futuristic vision, but Boeing CEO Dennis Muilenburg, in an interview today with Axios, painted a picture very much resembling the 1960s cartoon.
In January, Boeing flew a prototype of its small pilotless vehicle. In the early part of the next decade, Muilenburg said he expects to deploy such vehicles commercially in rural areas along fixed routes.
And then, in just a decade, he said, the skies in U.S. cities will be filled with electric, autonomous flying vehicles, ferrying people to their destination and averting roads that today are often impossibly congested.
"We will see cities like Washington, DC with three-dimensional traffic patterns instead of two-dimensional."
— Dennis Muilenburg
Reality check: There is no telling whether this future will materialize like Muilenburg and others forecast. For one thing, no one knows whether masses of people want to fly in taxis, or whether a multitude of logistical and regulatory hurdles can be crossed.
But if it does happen as predicted, cities will utterly change, requiring ways to charge, direct and facilitate such transportation. Housing will adapt to accommodate flying taxis.
This is a much faster timetable than the widespread deployment of fully autonomous cars — which are expected only in the 2030s — because obstacles on the ground are far more complex than those in the air.
What's happening: Boeing, Airbus and Uber are among the largest players in this evolving new industry. There are also numerous small startups in Silicon Valley and elsewhere. One nascent sport is guessing who will be swallowed up first by the big plane-makers.
What's surprising is how fast these vehicles seem likely to become commonplace. Muilenburg said it's all happening now because of a convergence of technological breakthroughs — in autonomous capability, artificial intelligence, lightweight vehicle design, and electric drivetrains.
Venkat Viswanathan, a professor at Carnegie Mellon University who advises flying vehicle startups, tells Axios that enormous improvements in lithium-ion batteries are a key enabler of this new age, but that much more progress is required.
It's all about the economics: Developers are relying on autonomous electric technology because they cheapen the cost-per-mile operation of such vehicles over internal combustion systems, Viswanathan said.
"Having access to a pilot for that number of flying taxis will be nearly impossible," he said.
Currently, Viswanathan said, commercial electric car batteries can last about 1,000 cycles of charging and recharging, enough for hundreds of thousands of miles of driving.
But flying passenger vehicles, even if they are for just two people, will require batteries that can endure many thousand more cycles, he said, in order to make the vehicles work economically.
That is the next hurdle — developing more durable lithium-ion batteries.
Go deeper: Sky-high hopes for drones tethered to safety concerns
Go deeper