Pharma companies hire drug pricing middlemen, too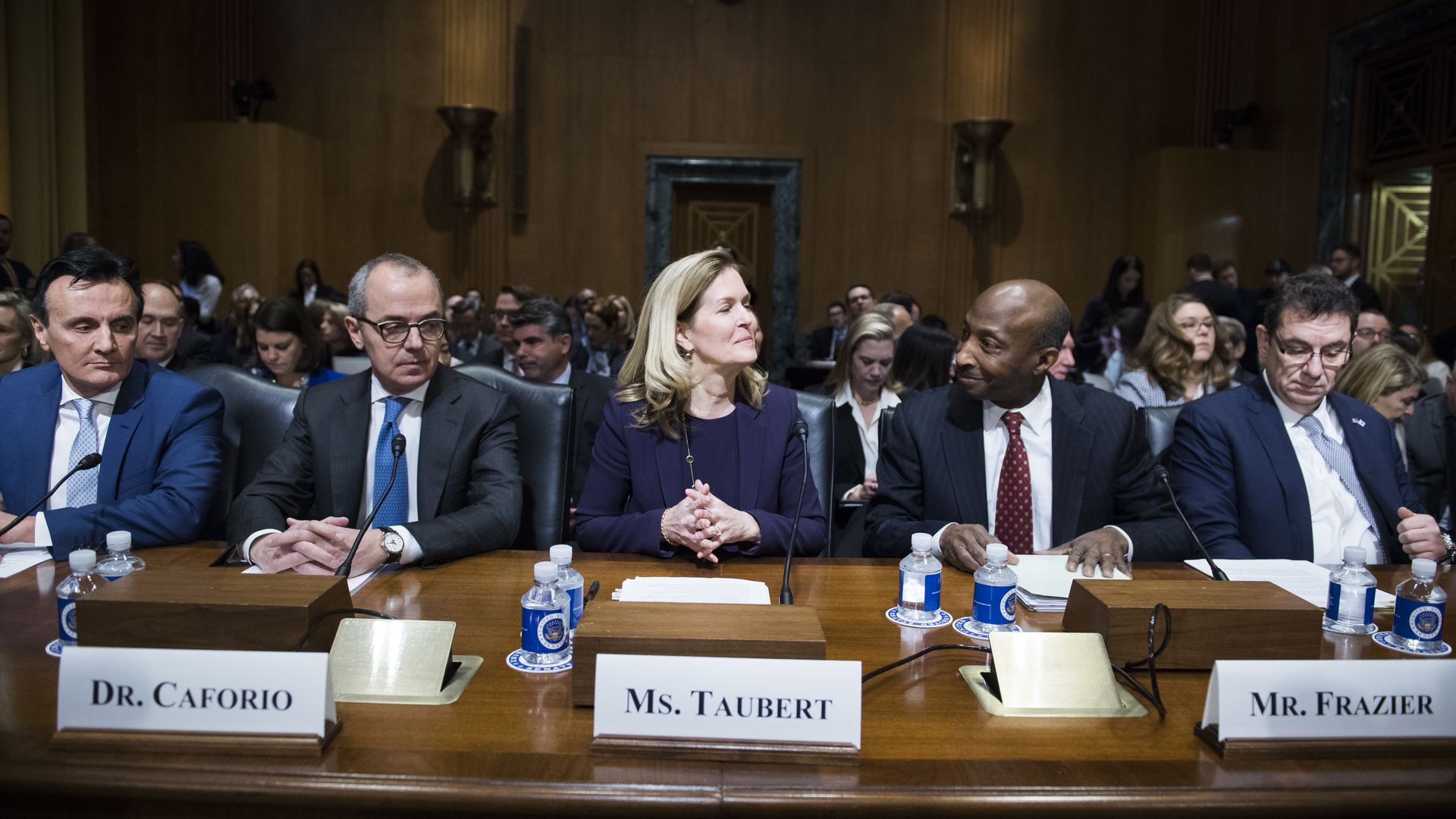 Pharmaceutical companies put a lot of the blame for high drug prices on pharmacy benefit managers. But big drug companies are also big employers — which means they rely on PBMs to manage their own health care benefits.
Why it matters: PBMs are part of the system, so it's not necessarily surprising drug companies use them. But it's not clear whether pharma companies are practicing what they preach on the details of PBM contracts and the way savings are distributed.
Between the lines: PBMs caught a lot of criticism from the 7 pharmaceutical executives who testified before a Senate committee last week about drug prices. So Axios asked those 7 companies about the pharmacy benefits they offer to their employees.
Like many large employers, they work with just 2 of the largest PBMs.
Bristol-Myers Squibb said it uses CVS Caremark. AbbVie and Pfizer declined to answer Axios' questions, but a search of AbbVie's and Pfizer's employee benefits shows they use CVS Caremark for their employees, dependents and retirees.
The intrigue: When it comes to public policy, drugmakers argue PBMs' discounts should be delivered to customers at the pharmacy counter, rather than held back and used to reduce insurance premiums. But it's unclear whether that's how they operate.
Bristol-Myers Squibb said that "in lieu of receiving rebates back directly from CVS Caremark," its "employees, eligible dependents and retirees realize lower out-of-pocket amounts."
Johnson & Johnson was the only other company to somewhat address rebates, saying "any savings go back to our employees" by "lowering premiums and out-of-pocket costs."
Some companies, including Pfizer and Sanofi, cover 100% of the cost of their own brand-name drugs for employees, even if cheaper generic versions are available.
Go deeper