The NBA's happiness crisis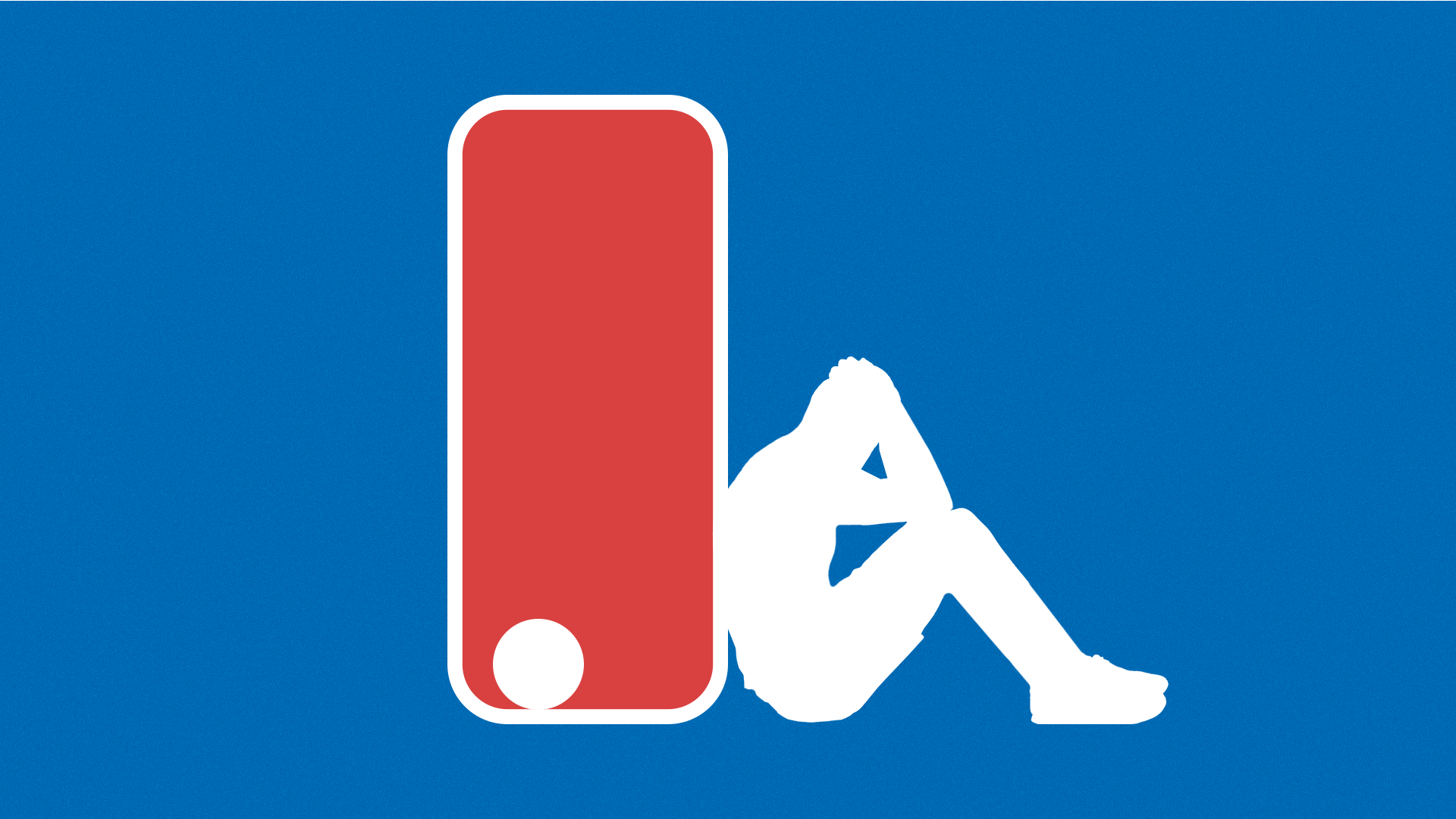 The emergence of social media has helped the NBA promote its players, reach more fans and make gobs of money. But at what cost?
Driving the news: Speaking at the MIT Sloan Sports Analytics Conference last weekend, NBA commissioner Adam Silver talked about the depressing vibe he gets when he meets players.
"What strikes me about them is that they are truly unhappy," Silver said. "We are living in a time of anxiety [and] I think part of it is a direct result of social media."
"If you're around a team in this day and age, there are always headphones on ... [players] are isolated … they have their heads down."
One player spoke to Silver about how isolated he felt. "There was a deep sadness around him," the commissioner added.
The other side: In an appearance on ESPN's "Get Up," Charles Barkley dropped the age-old "rich people can't be unhappy" argument. Classic.
"That's probably the stupidest thing I've ever heard Adam say. Listen, these guys are making 20, 30, 40 million dollars a year, they work 6–7 months a year, stay at the best hotels in the world, they ain't got no problems. That's total bogus."
— Charles Barkley (
via ESPN
)
My take: This is a full-blown crisis and one that isn't going away anytime soon. Social media, the 24-hour news cycle and all the other things that keep us from ever actually unplugging have real consequences. Athletes, just like you and me, simply cannot let go.
Before social media, it was much easier for NBA players to focus on basketball. There were moments — maybe even entire days — where they could mute all the noise and hone in on themselves. There was still a "pureness" to it all, like the feeling you get when you think of your high school sports days.
Nowadays, players are exposed to hundreds of trade rumors, hot takes and GIFs each day. Their words are taken out of context and turned into clickbait. Young men who, by some minor miracle, are living out their childhood dreams, are made to feel like pawns in someone else's game. It's almost inescapable.
Fame is isolating — lonely, even. And in the age of social media, it's a surreal kind of loneliness because you have all these "fans" who love you and are constantly interacting with you ... but in an app on your phone screen.
The bottom line: Rampant social media usage is a problem that extends far beyond sports, and examining the impact its having on professional athletes really opens your eyes to the magnitude of the problem.
Go deeper: From coast to coast, the growing war on tech addiction
Go deeper