Huawei suing U.S. over sales restrictions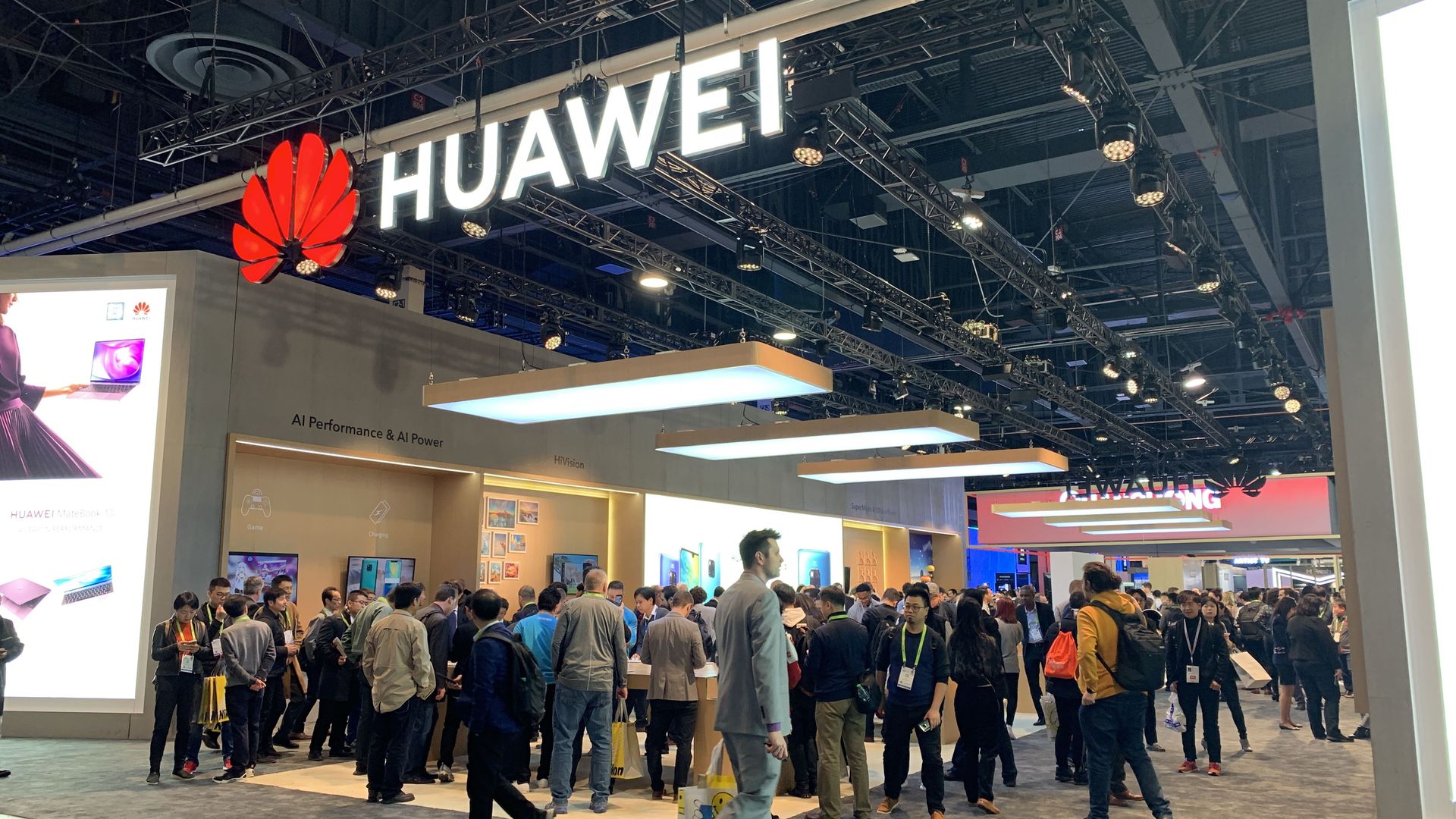 Huawei said Wednesday night that it has filed a federal lawsuit against the U.S. government, challenging the constitutionality of a law that keep it from selling its telecommunications gear here.
Why it matters: The U.S. has launched an all-out blitz aimed at stopping the Chinese equipment vendor from selling its current and future products throughout the world.
Details: Huawei is seeking an injunction as well as a declaration that the law being used to limit its sales, Section 889 of the National Defense Authorization Act, is unconstitutional.
That part of the law specifically prohibits government entities, government contractors and those receiving federal funding from buying equipment made by Huawei and ZTE, another Chinese telecom gear maker.
What they're saying: Huawei says the NDAA violates the constitution in several ways, including unfairly singling out the Chinese companies and violating Huawei's right to due process.
"It is an abuse of the lawmaking process," said Guo Ping, Huawei's rotating chairman, during a webcast. "The U.S. congress has repeatedly failed to produce any evidence supporting its restrictions on Huawei products."
He added that security concerns are misplaced, saying Huawei has never and will never install "backdoors" in its products, nor will it allow others to do so.
The big picture: This is the latest in a series of battles between Huawei and the U.S. government.
In addition to banning sales of the company's gear in the U.S., the Trump Administration has been seeking to get allies to also pledge not to use Huawei gear.
The administration has also filed criminal charges against the company for trade secrets theft and for evading U.S. sanctions against Iran.
It's seeking to have the company's CFO extradited from Canada to face charges.
Go deeper: Read the lawsuit.
Go deeper