Trump campaign's "national 5G plan" draws bipartisan FCC rebuke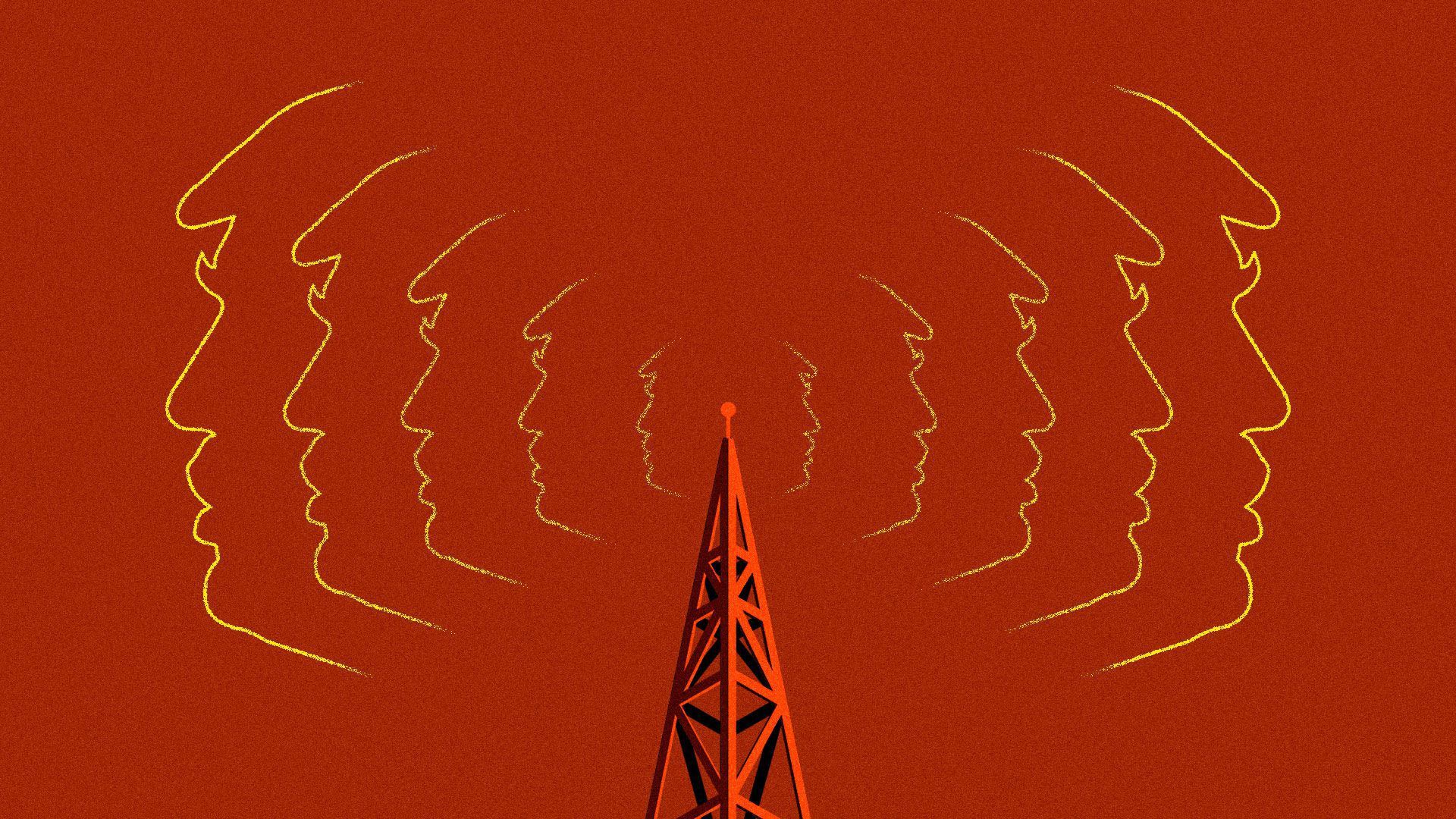 A proposal from the Trump re-election campaign to create a national, wholesale 5G network is drawing criticism from FCC commissioners on both sides of the aisle.
What's happening: On Tuesday, Republican FCC commissioner Brendan Carr joined Democratic colleague Jessica Rosenworcel in speaking out against the plan.
Carr, who's been a leading evangelist for 5G on the commission, wrote an op-ed for the National Review:
"The U.S. won the race to 4G and secured billions of dollars in growth for the U.S. economy by relying on America's exceptional free market values. We must double down on that winning playbook instead of copying China's."
Rosenworcel, the senior Democrat on the commission, told Axios that the concern over 5G is a worthy one, but a national network isn't the right way to go.
"There is a worldwide race to 5G, and other nations are poised to win," she said. "But this proposed remedy really misses the mark. It's not the right way forward."
The campaign itself has walked back the plan, suggesting it reflects the personal opinion of campaign chair Brad Parscale.
Why it matters: The agency designated to oversee telecom networks is showing a united front on why this isn't a workable approach, while at the same time acknowledging the importance of 5G and concerns about China.
Flashback: A previous plan to create a national 5G network, first reported by Axios last year, also drew bipartisan criticism from FCC commissioners.
Go deeper