New York regulators subpoena Trump Organization's insurance broker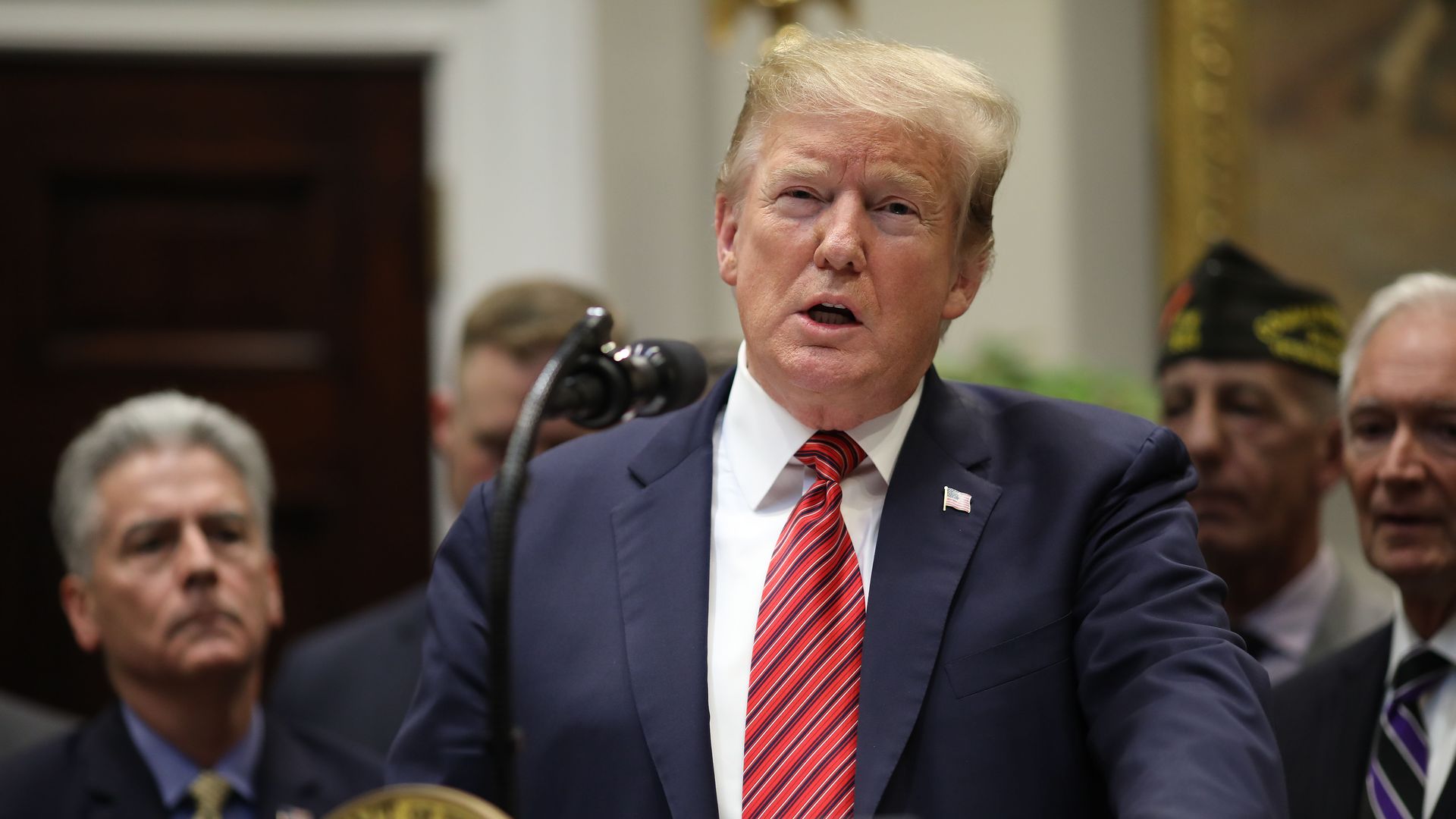 The New York state insurance regulator issued a subpoena to the Trump Organization's insurance broker Aon, which confirmed the move Tuesday.
What they're saying: "We can confirm that we received a subpoena from the New York State Department of Financial Services and, as is our policy, we intend to cooperate with all regulatory bodies," Aon said in a statement.
Why it matters: The subpoena demanding documents related to the Trump Organization from Aon marks a fresh line of inquiry into President Trump's private business, via New York's Department of Financial Services. It comes five days after Trump's former personal attorney and fixer Michael Cohen testified to Congress that the president had inflated company assets for insurance purposes. However, Cohen offered no proof for his allegation.
Go deeper: The Trump Organization's coming "proctology exam"
Go deeper