Former CIA director Brennan: Expect Mueller to issue more indictments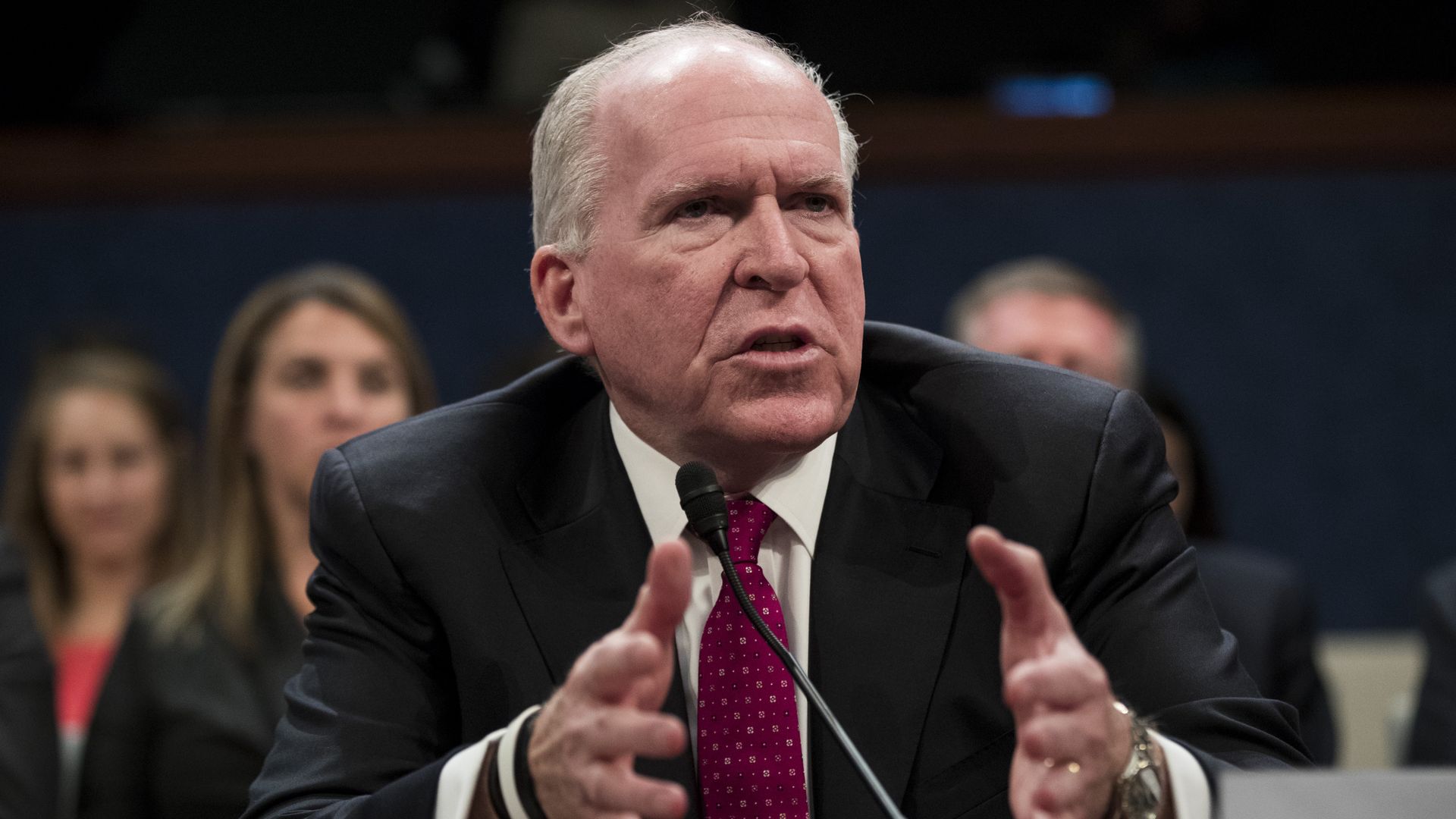 Former CIA Director John Brennan told MSNBC's "The Last Word" with Lawrence O'Donnell he believes special counsel Robert Mueller could soon issue more indictments.
What he's saying: "I think Robert Mueller wants to be able to conclude his work and turn over the investigative threads to the Southern District of New York, the Eastern District of Virginia and other jurisdictions as appropriate ... I wouldn't be surprised if, for example, this week on Friday — not knowing anything about it — but Friday is the day the Grand Jury indictments come down."
Details: Brennan told O'Donnell he believed more indictments were imminent because Mueller had yet to address issues related to criminal conspiracy involving Russian operatives and possible ties to U.S. persons. President Trump revoked the security clearance.
Biggest anecdote: "I do think also if anybody from the Trump family, extended family is going to be indicted, it would be the final act of Mueller's investigation because Bob Muller and his team knows if he were to do something, indicting a Trump family member or if he were to go forward with indictment on criminal conspiracy involving U.S. persons, that would be that would basically be the death knell of the special counsel's office because I don't believe Donald Trump would allow Bob Mueller to continue in the aftermath of those types of actions."
The other side: President Trump revoked Brennan's security clearance in August, accusing the former CIA director of "erratic conduct and behavior" after Brennan criticized Trump on Twitter for lacking civility in a tweet whereby the president attacked former White House aide Omarosa Manigault.
Go deeper