A look at Scott Gottlieb's legacy as FDA head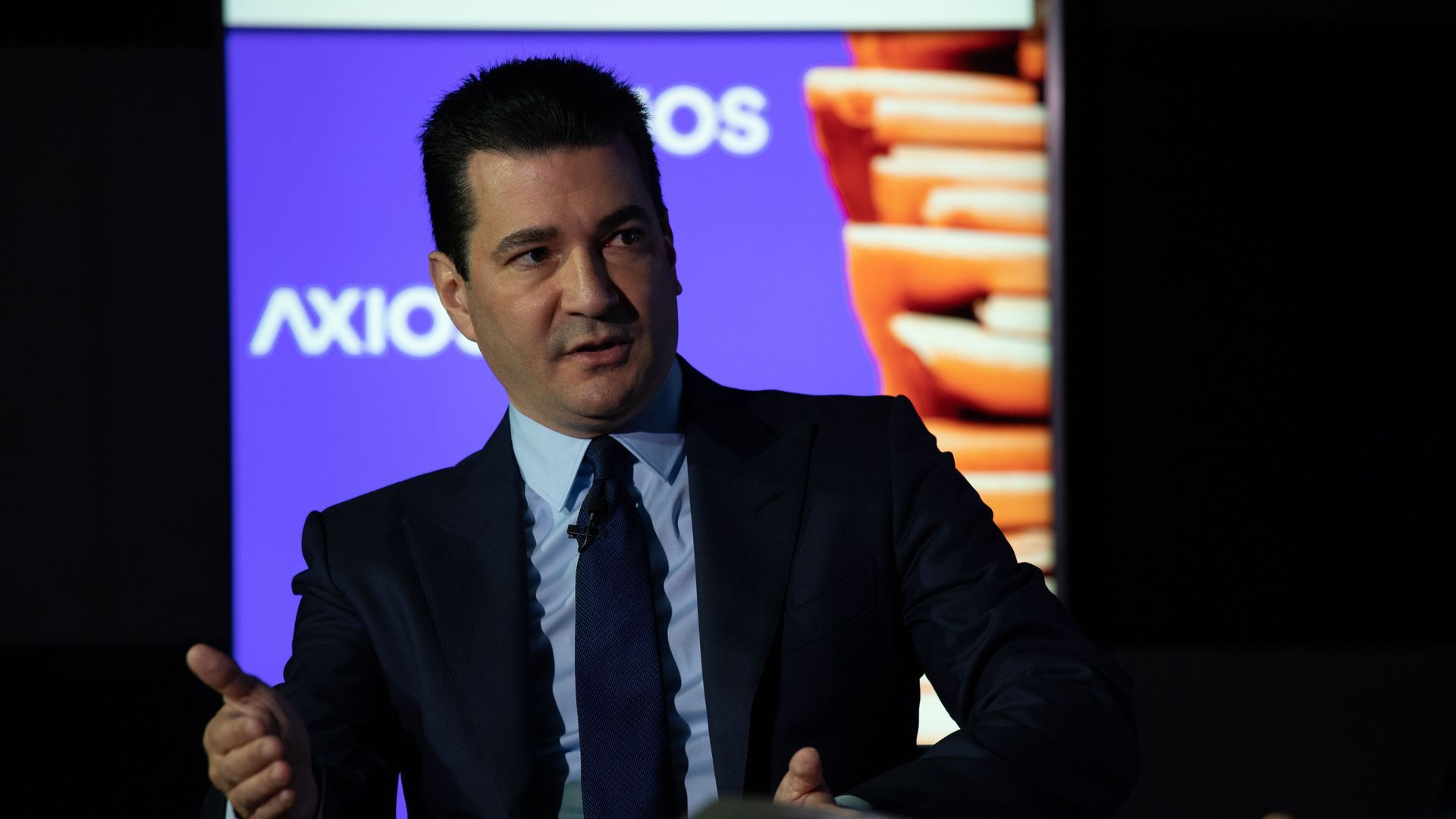 You'd be hard-pressed to find many Trump administration officials with a better reputation, on both sides of the aisle, than Scott Gottlieb. But now he's leaving.
The big picture: Gottlieb has been an incredibly consequential FDA commissioner. He's not without his critics — no one is — but he's about as close as you can get, especially in this administration.
Gottlieb's campaign against flavored tobacco products will be the main headline from his tenure at the FDA, and it's by far the biggest controversy he has courted. It was also one of those regulatory agendas only a conservative could set, and won praise from public-health advocates.
The public health community also praised Gottlieb, earlier in his tenure, for using both regulatory tools and rhetoric to embrace medication-assisted therapy for people addicted to opioids. Breaking the stigma around replacement therapies like methadone has been a long-standing priority.
And he leaned into the FDA's ability to help spur a more competitive marketplace for drugs, largely through generics. He maintained the agency's effort to clear away a backlog of generic drugs awaiting approval decisions and also prioritized complex generics, like a new EpiPen.
His reputation as a competent, no-nonsense regulator, combined with near-constant outreach, made Gottlieb popular, even with Democrats who were sometimes surprised they liked him.
Flashback from last February: Everybody likes Scott Gottlieb
The other side: Some conservative activists thought he went too far on vaping, and he was never popular with liberal advocacy groups like Public Citizen, who saw him — and who see the FDA generally — as overly friendly to industry.
What we're watching: Tobacco stocks were up and biotech stocks were down after news of Gottlieb's resignation broke.
Gottlieb presented his vaping proposal to the White House just last week, so even though he's sticking around for about another month, the vaping industry will have more opportunities to soften or kill his plans once Gottlieb leaves.
Go deeper: FDA chief hands the WH his plan to restrict flavored e-cigs
Go deeper