Democrats delay anti-Semitism vote after fallout from Omar remarks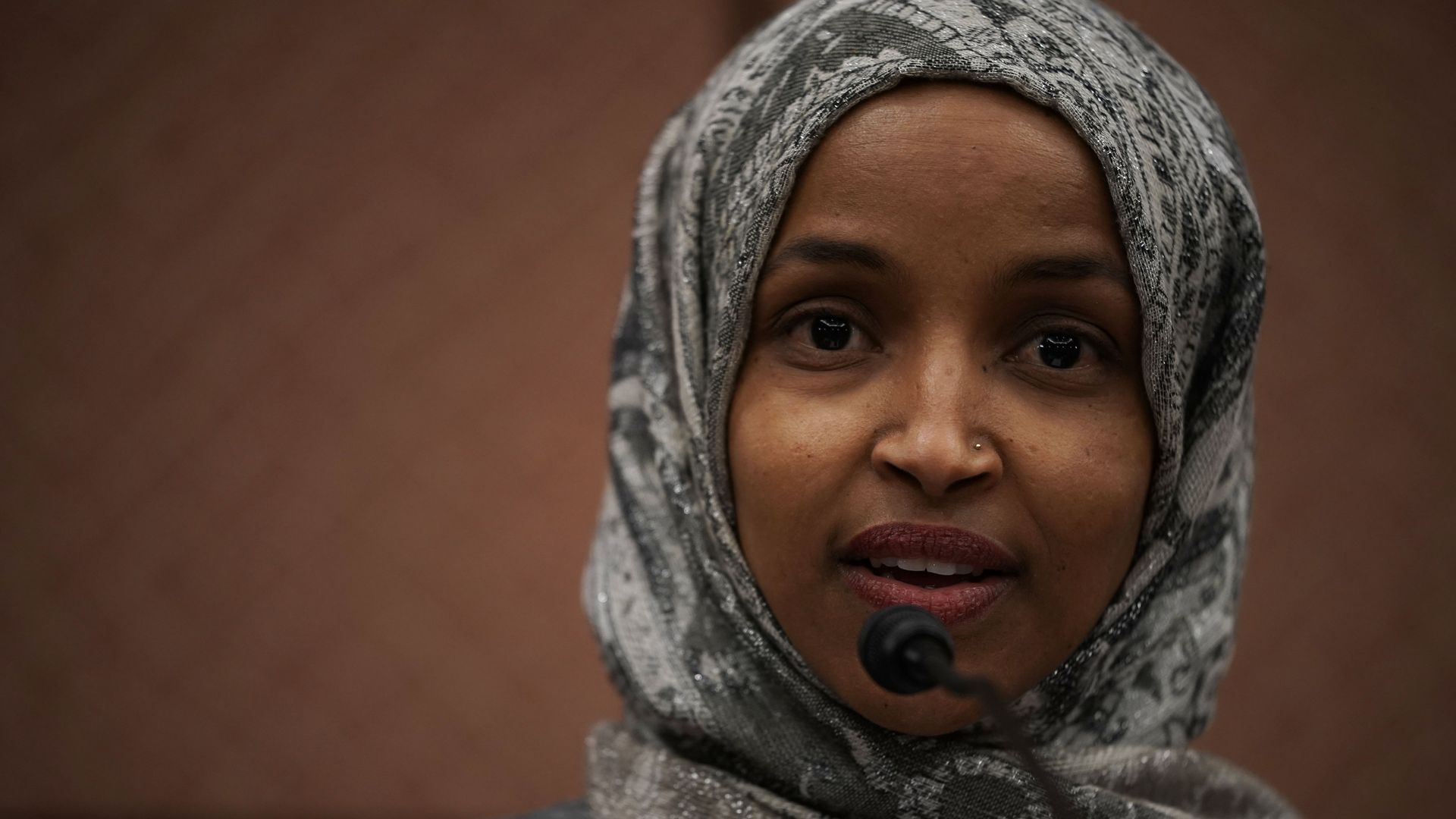 House Democrats have delayed a resolution condemning anti-Semitism in response to comments about Israel made by freshman Rep. Ilhan Omar (D-Minn.), CBS News reported Tuesday evening.
Why it matters: The vote was scheduled to take place Wednesday, but House Democratic leaders delayed it and it's now likely to take place on Thursday, according to CBS News. The language of the resolution would likely be broadened to reject other forms of bigotry, including Islamophobia. Rep. Alexandria Ocasio-Cortez (D-N.Y.) led criticisms of "the extent" of House reprimands against Omar.
Go deeper