Schiff taps Russian organized crime prosecutor to lead Trump investigation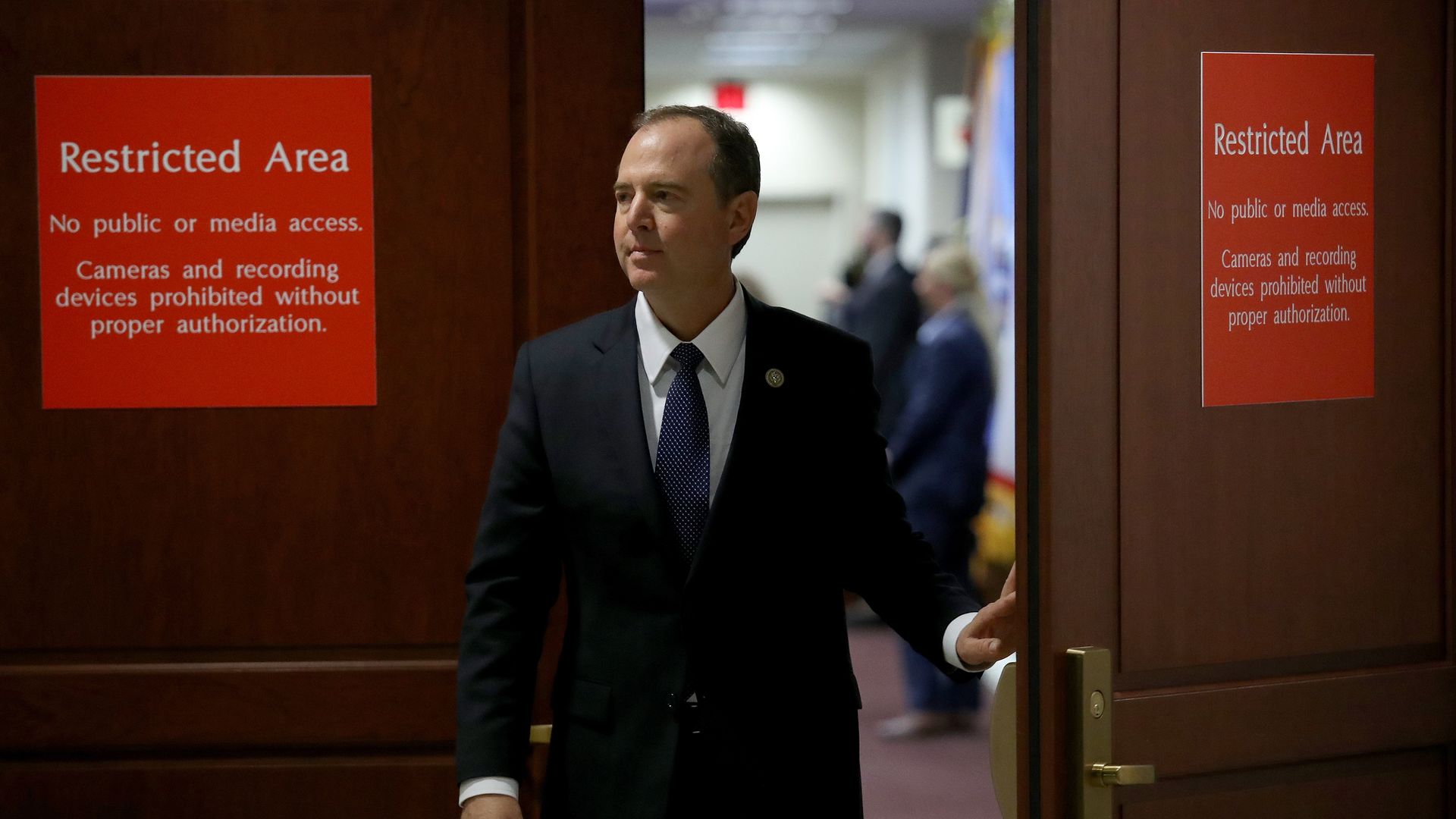 House Intelligence chairman Adam Schiff (D-Calif.) has hired Daniel Goldman, a former assistant U.S. attorney in the Southern District of New York, to lead the committee's revitalized investigation into the Trump campaign's ties to Russia.
Why it matters: According to his biography, Goldman served as the district's deputy chief of the organized crime unit and oversaw prosecutions into traditional organized crime, international organized crime and white collar crime. He also oversaw "a significant international Russian Organized Crime prosecution against more than 30 defendants for racketeering, gambling, and money laundering."
Go deeper: The pre-impeachment, public Trump trial
Go deeper