Roger Stone asked to explain new book, posts in the wake of gag order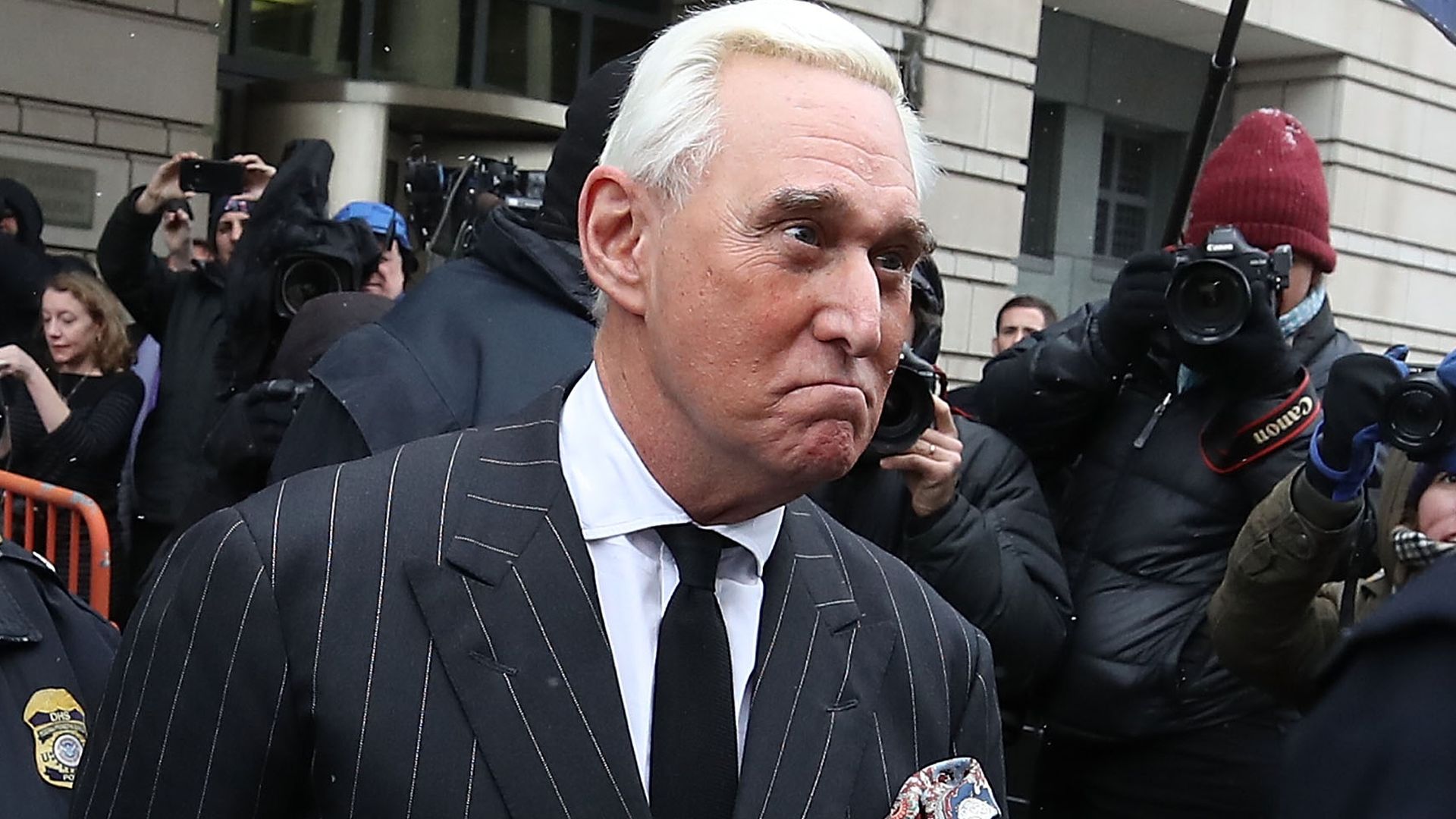 Roger Stone was asked to explain to a D.C. District judge Monday a new book edition and Instagram posts that may have breached his gag order banning him from discussing his case.
The big picture: In response to Special Counsel Robert Mueller's legal team, who alerted Judge Amy Berman Jackson, Stone said his book, "The Myth of Russian Collusion: The Inside Story of How Donald Trump REALLY Won," did not violate the order because the relevant passages were published online in January before she had signed it, The New York Times reports. The judge will also consider whether he breached the order with two new posts that appeared on Stone's Instagram account Sunday before being deleted — one containing the title "who framed Roger Stone," in a nod to the 1988 movie "Who Framed Roger Rabbit?" The other featured T-shirts containing the phrase "Roger Stone did Nothing Wrong" and the caption, "The proceeds will go to defend Stone against the deep state hit squad."
Go deeper: What we know and don't know about the players in the Stone indictment
Go deeper