2020's homegrown fake news crisis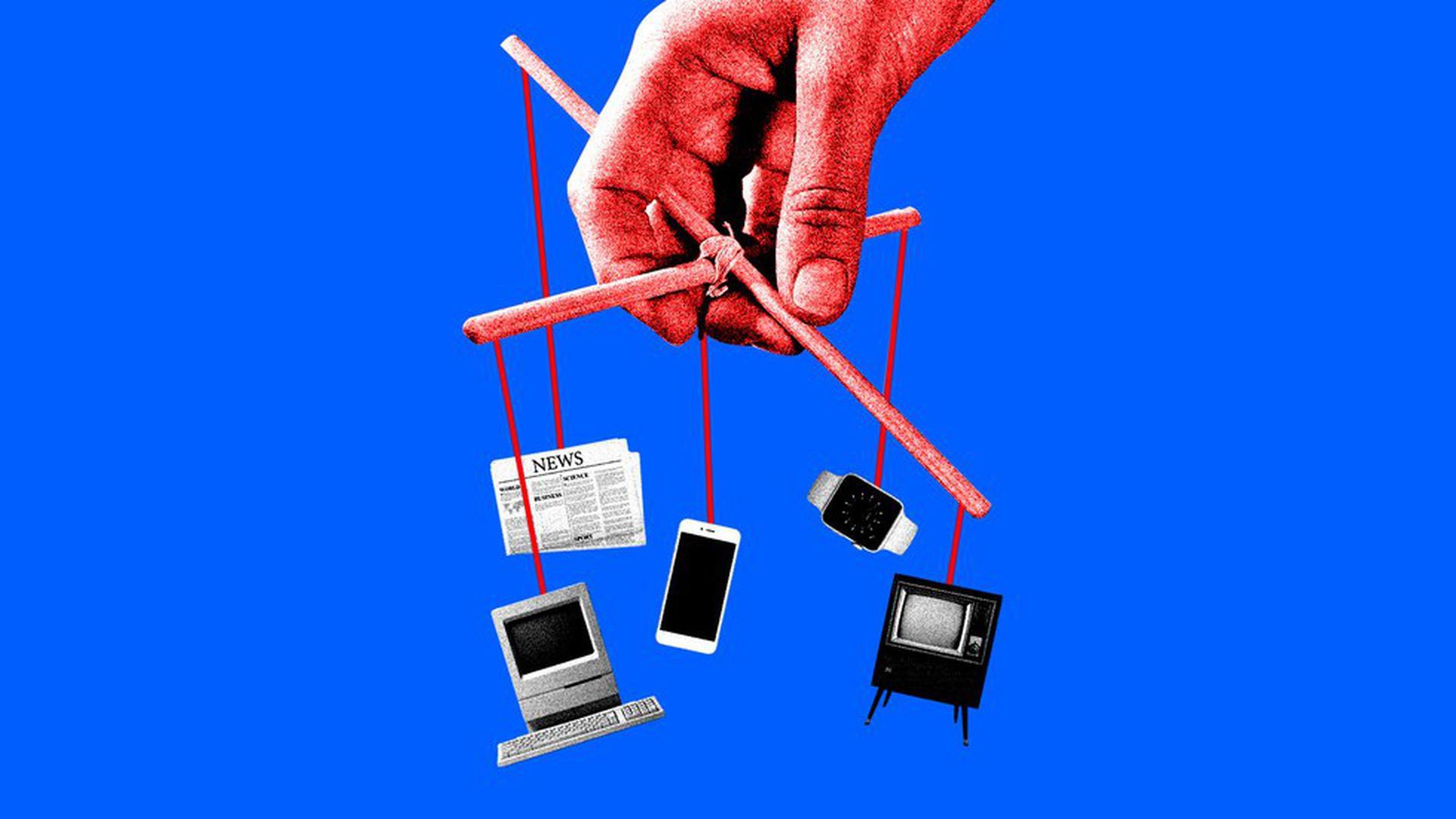 New reports shows ways that fake news is hiding in plain sight in America, and how it's getting harder to track in real time.
Driving the news: An investigation by fact-checking company Snopes finds that a series of seemingly innocuous local websites, first reported last year by Politico, are being run by GOP consultants whose businesses are funded in part by candidates the websites cover.
Another explosive story from The New Yorker shows just how cozy the White House's relationship has become with Fox News. The report notes that former Fox figure Kimberly Guilfoyle relied on information provided to her by a random, far-right viewer with no journalism experience from Georgia.
The big picture: It's been difficult to draw a line between political activism and journalism in the digital era, in part because activists have gotten so good at using technology and their platforms to blur the lines.
Our thought bubble: While Congress has invested countless hours grilling tech companies about foreign meddling, far less attention has been paid to these types of misinformation efforts.
Go deeper