Judge orders Roger Stone to explain how book doesn't violate gag order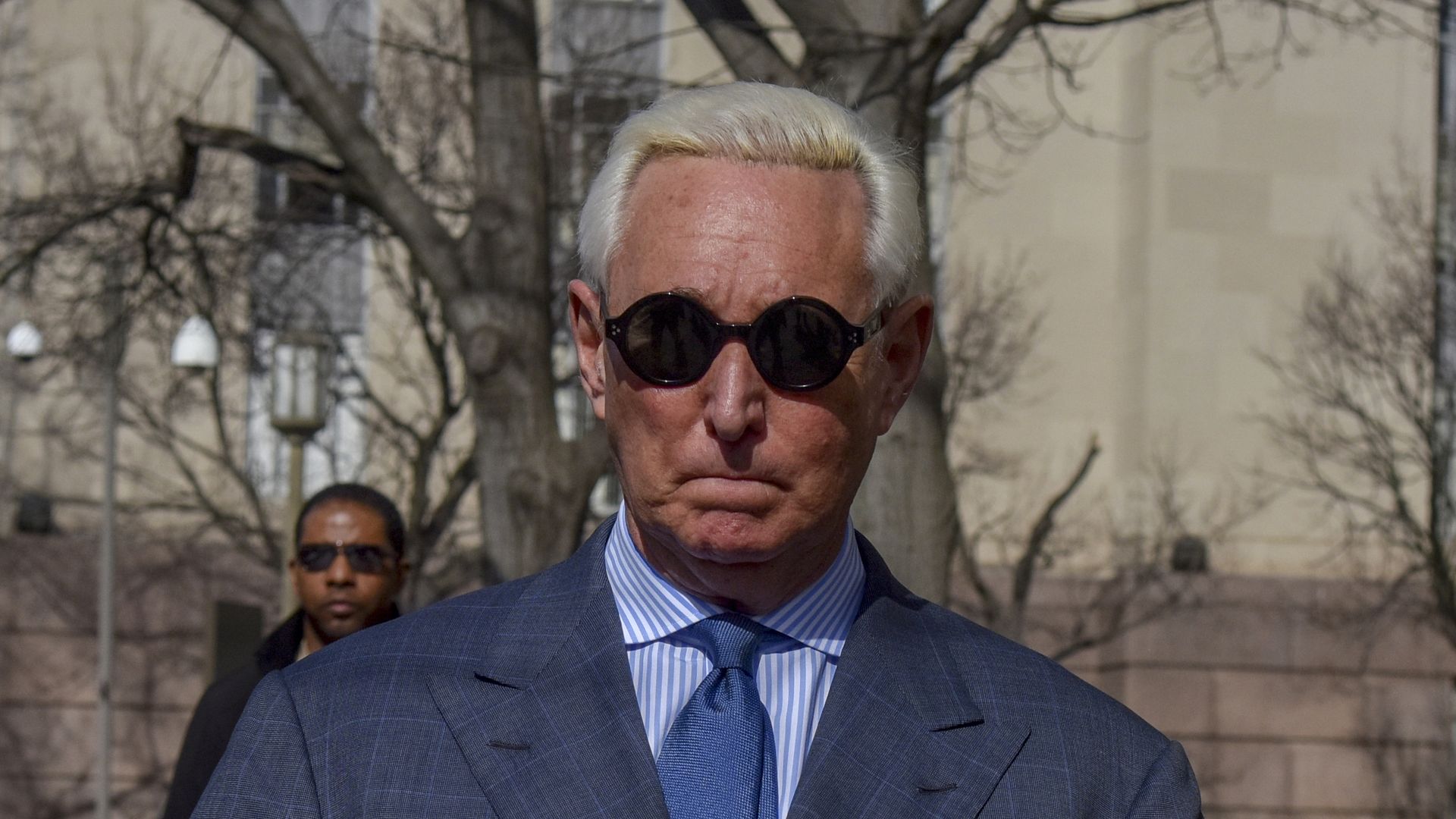 Judge Amy Berman Jackson has ordered longtime Trump adviser Roger Stone to explain how exactly he is complying with a court-issued gag order that prevents him from speaking publicly about his case, after Stone re-released a book — "The Myth of Russian Collusion: The Inside Story of How Donald Trump REALLY Won" — that criticizes the Mueller investigation.
Why it matters: Stone is on thin ice and could have his bail revoked if Jackson determines that he violated his gag order. He is also being asked to explain a now-deleted Instagram story in which he suggested he was framed. He has been given until March 11 to respond.
Jackson did not mince words in her latest filing, signaling she may take additional steps to silence Stone — including jail time — if he does not provide an adequate explanation.
"The fact that the order exists at all is entirely the fault of the defendant; the Court did not impose any restrictions on his speech whatsoever until, as he puts it, he 'abused the latitude' the Court gave him, and he used his public platform in an incendiary and threatening manner. And any costs or consequences that will be occasioned by the Court's reiteration of this clear requirement at this later date are also solely attributable to the defendant, since he deliberately waited until public sales were not only 'imminent,' but apparently, ongoing, to inform the Court of the publication effort that had been underway for weeks."
Go deeper