Arrests at the border skyrocket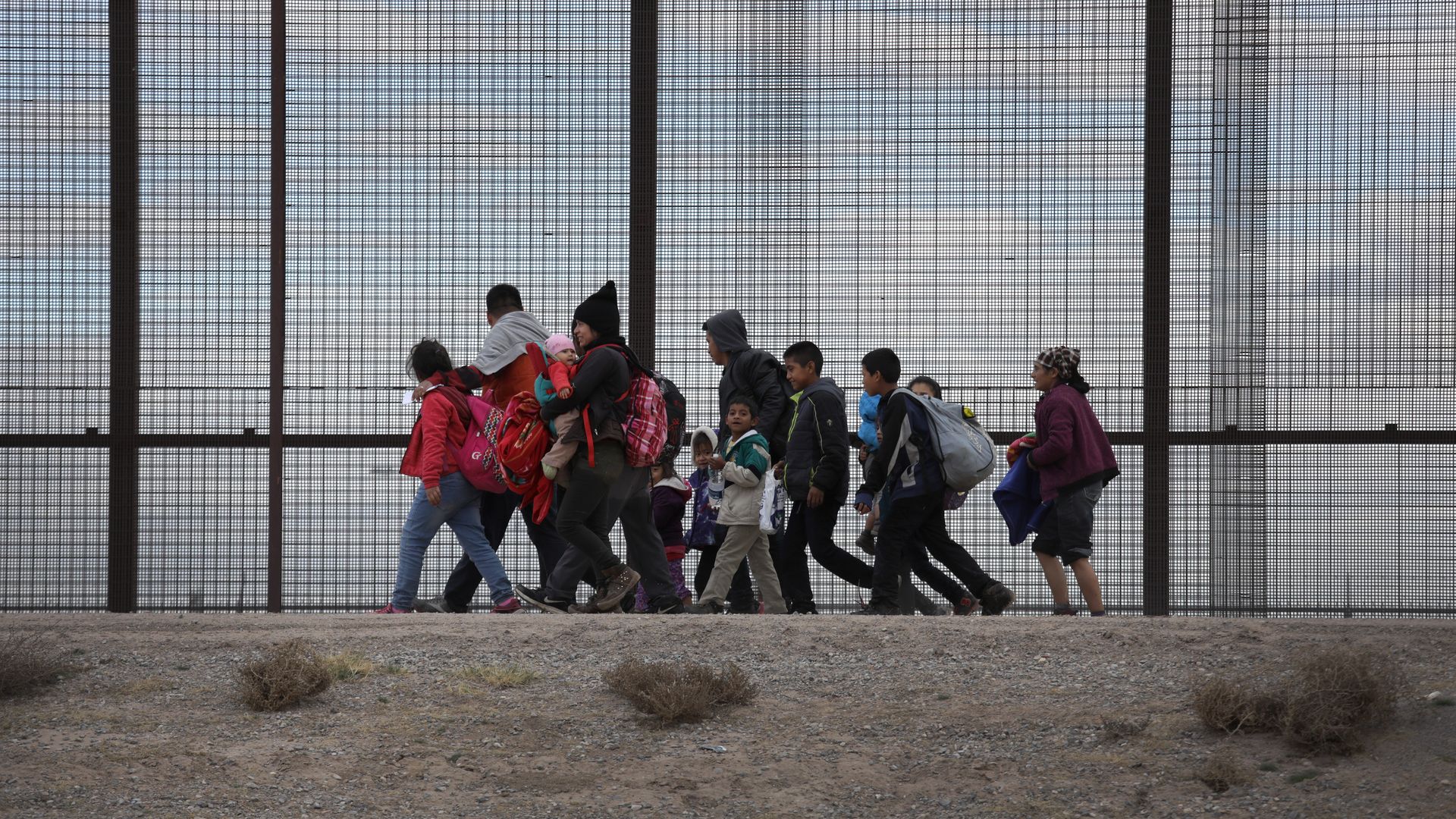 Last month, U.S. border patrol agents arrested or turned away 76,325 immigrants at the southern border, according to new DHS data — reaching the highest monthly number of arrests in a decade.
Why it matters: The majority of these immigrants are families or unaccompanied minors, many of whom are seeking asylum. While border apprehensions had been near all-time lows, the most recent month matches levels from the George W. Bush administration. The Trump administration is likely to use the high border numbers to bolster its claim of a national emergency.
Between the lines: In the past, Mexico has been the most popular country of origin for immigrants coming across the border.
Now, 96% of apprehended family members so far in FY 2019 have come from Guatemala, Honduras or El Salvador, as well as 83% of unaccompanied minors.
What to watch: The Trump administration has now expanded a new policy that requires some asylum-seekers to remain in Mexico until their immigration cases are finalized, Vox's Dara Lind reports.
Go deeper